Link Building for eCommerce Websites: Leveraging the Power of Internal and External Links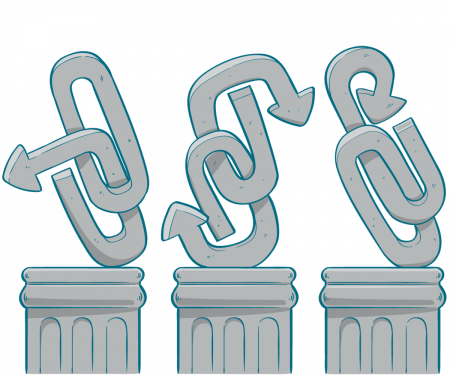 Link building for eCommerce websites is an integral part of e-commerce website optimization. Your site's internal links are the foundation for your SEO and can make or break your rankings in search engines like Google.
In this blog post, we will talk about leveraging the power of internal links with some creative examples to help you get started!
Link Building for eCommerce Websites: Among The Top Practices for Website Improvement in 2022
Link Building is the process of creating links to your website or within your website. According to most digital marketers, link building is among the top metrics for 2022 since it paved the way for many websites' increases in rankings and exposure.
Currently, there are three types of link building: External Linking, Backlinking, and Internal Linking.
External Linking
External linking is the process of creating links to your website from other eCommerce websites. This could be achieved by guest posting on high-authority sites, mentioning or referencing another site in your content, or using their resources as a reference.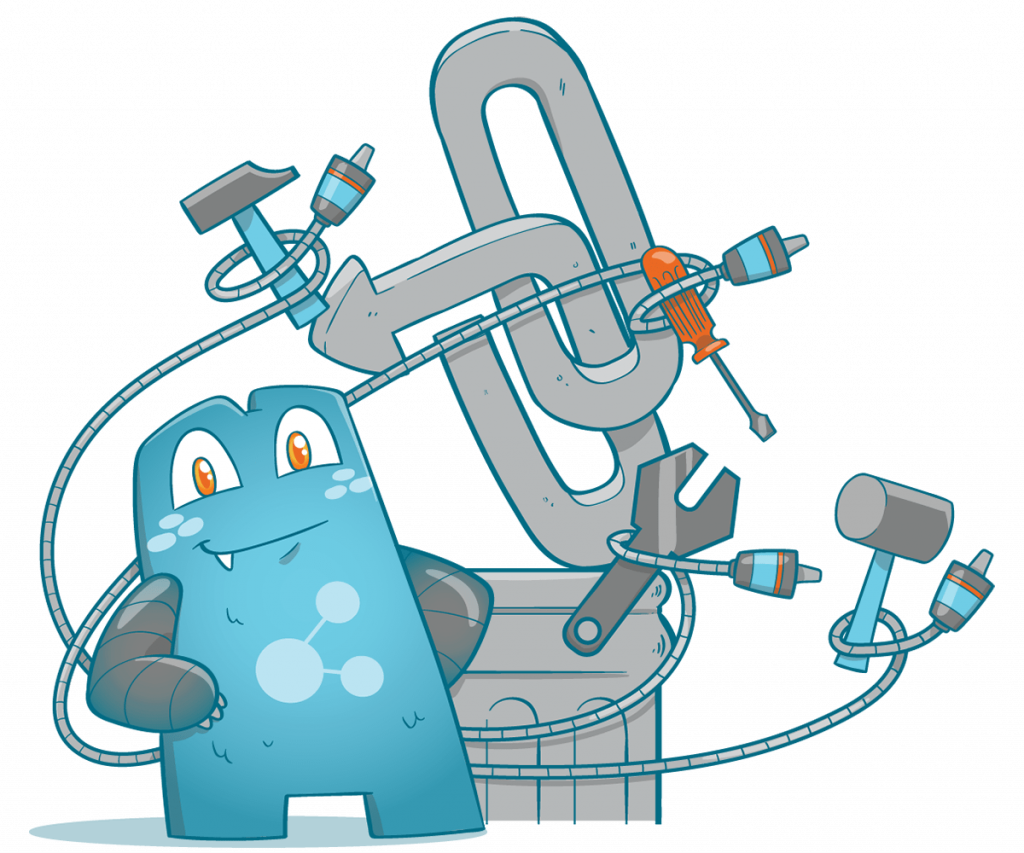 External linking is crucial since it shows Google that one of your primary goals is to give information to people by referencing other reputable sites. Search engines will see that you support all the information you have placed on your website with additional essential and valuable information through external links.
Google looks at a number of factors when determining the value of a link, such as the authority of the website linking to you, the website's relevancy linking to you, and whether or not the link is a follow link.
Follow links are links that Google can follow. Nofollow links are links that Google cannot follow. For example, if you link to another website with a nofollow link, Google will not count that link when determining your website's ranking.
Consider Relevancy
When linking to another site, you need to consider the relevance of the content on that site. If the content on the site you're linking to is not relevant to your website, Google will not give that link as much value. For example, if you have a website about dogs and you link to a website about cats, Google will not give that link as much value because it is not relevant.
Only links from other websites that are relevant to your own website will be of any benefit. So, make sure you're only linking to websites that are relevant to your own website's content.
Authority Matters
Another factor Google looks at when determining the value of a link is the authority of the site you are linking to. Authority is determined by things like age, popularity, and trustworthiness. Generally speaking, the older and more popular a website is, the more authority it has.
Use Anchor Text
Anchor text is the text that appears on a web page that links to another web page. The anchor text can be anything you want, but it's usually best to use keywords that describe the page you're linking to. For example, if you have a website about dogs and you're linking to a page about German Shepherds, you would use the anchor text "German Shepherds."
This is important because Google looks at the anchor text when determining the relevance of a link. If you're linking to a page about German Shepherds, but your anchor text says "cats," Google will not give that link as much value. So, make sure you use relevant keywords in your anchor text.
Use Quality Links
Quality links are links from websites with high authority and relevant to your website's content. These types of links are hard to come by, but they are worth their weight in gold. When building external links, aim for quality over quantity.
Backlinking
Backlinking is the process of creating links to pages or posts on your own website by reaching out to other websites or having them link to your website naturally.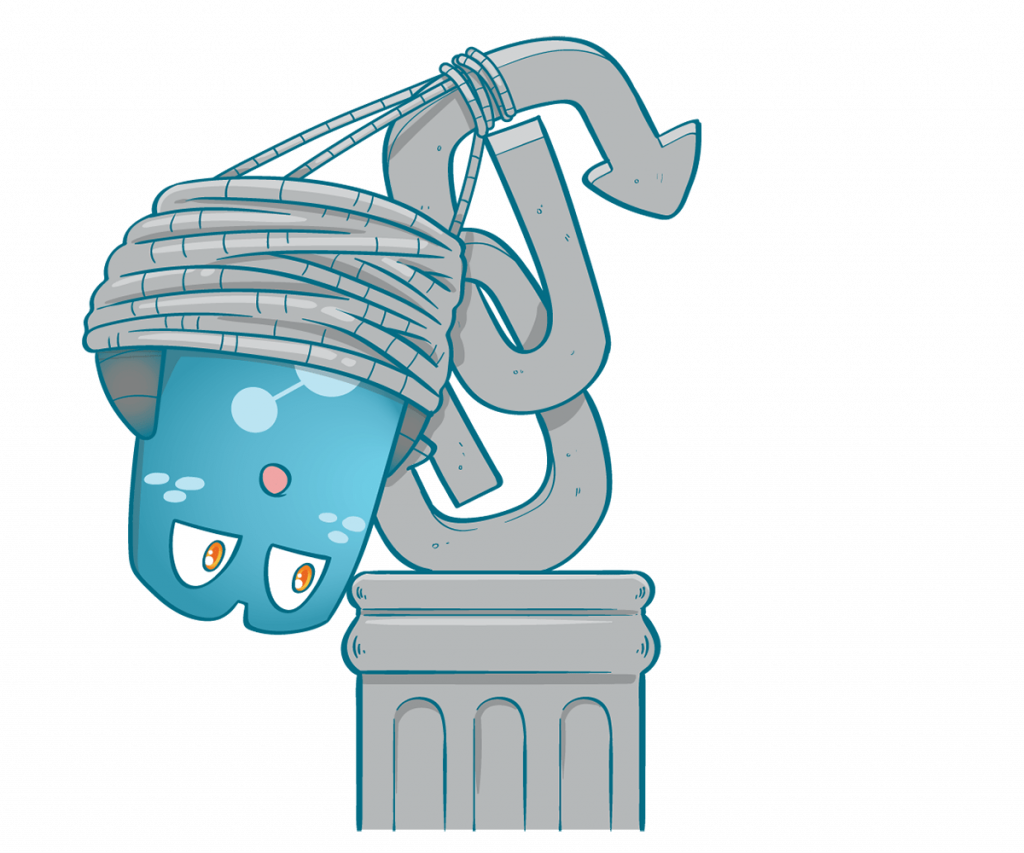 Natural or Organic Backlinks
Natural backlinks are links that are found organically by search engines. These links can happen when a blogger or website mentions your site or posts in their content, and someone shares it on social media sites like Facebook and Twitter, you add backlinks to other websites from yours, etc.
Getting organic links to your website means providing valuable and trustworthy information that people are actually interested in.
If your website is fresh, there is a high probability that you won't be getting any natural or organic backlinks soon. Here is where backlink outreach comes in. Backlink outreach is the process of reaching out to other websites and asking them if you could guest post for them.
When you guest post for their website, you get the chance to include a link back to your site. This is beneficial since it helps people know more about the services or products that you are offering and why they should buy them from you!
On the other hand, Paid links are the process of buying links from another website or blog with the intent of increasing your site's search engine rankings. Paid links are frowned upon by Google and could lead to a penalty for your website if caught.
There are other types of backlinks, but these are the three that you need to take note of.
Internal Linking
Internal linking is the process of creating links to pages or posts on your own website. This can be done by strategically placing keywords in the anchor text, adding internal links to older blog posts, and setting up 301 redirects where necessary.
Internal links are critical since they help improve your website's usability and keep people on your site for a more extended period of time. They also help pass link juice (ranking power) to other pages or posts on your website, potentially increasing their search engine rankings.
Creative Ways to Use Internal Links
Now that we know the importance of link building let's go over some creative ways to use internal links. Note that we are focusing on internal links since, among the three types of links we have discussed, this is the one where you'll be having more control over.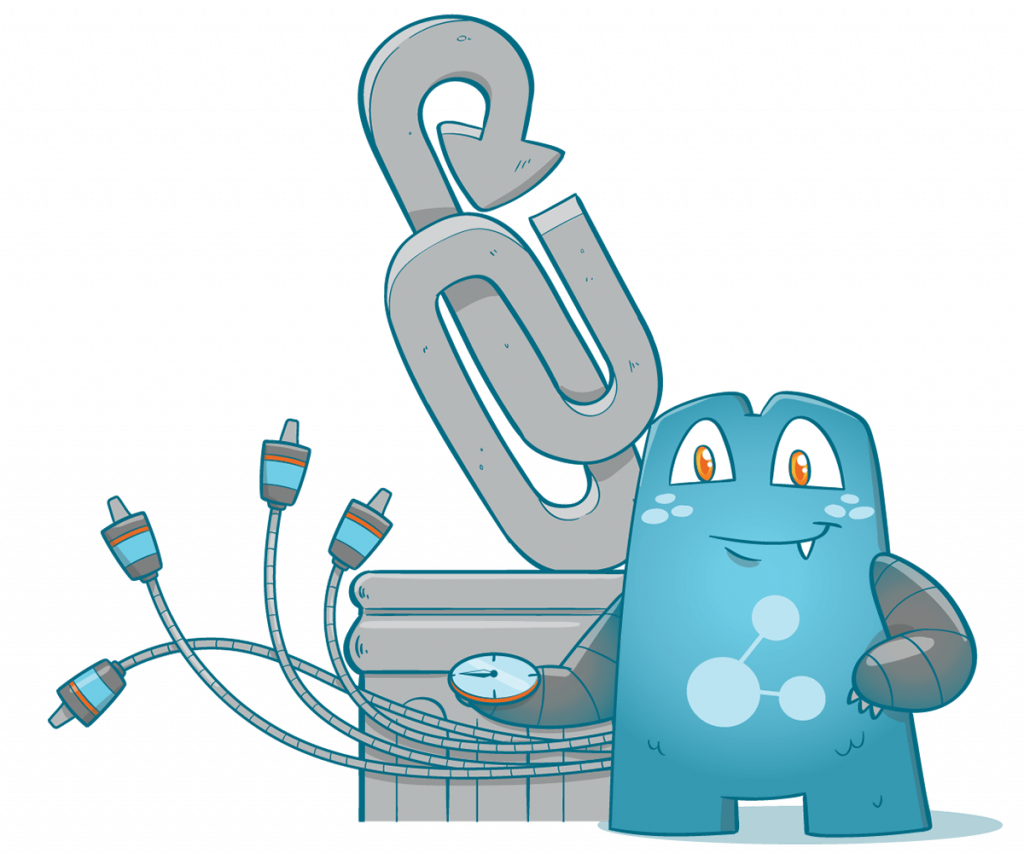 Link in your Navigation Menu or Footer
If you're not sure where to place your internal links, these are two of the best spots for it. Linking within the navigation menu will help people know other pages on your site that can give them more information about a topic they were just reading about.
On the other hand, linking at the footer helps improve website usability since readers don't have to go back to the top every time they want to read something else.
Links as Headers and Subheaders
You could also try placing keywords inside heading tags like H-tags (Hx tags). You can write out long headings with multiple subheadings containing different keywords for each one so search engines can understand what your page is all about.
This also helps break up the content on your page and makes it easier for people to read. Plus, they can just skim through the headings until they find one that interests them and then delve deeper into that topic!
Links in Images
Another way to use links is by placing them inside images. This could be done by adding an ALT text to your images or using a tool like Rel="nofollow" attribute for external links.
Adding an ALT text will help Google understand what the image is about while using the rel="nofollow" attribute will tell Google not to follow the link. If you don't want the link to pass any ranking power to the linked site, you could also use this attribute.
There you have it! These are some of the best ways to use internal links on your website. Keep in mind that how you use them will depend on what you're trying to achieve – whether it's increased website traffic, higher search engine rankings, or improved website usability.
Link Building: The Foundation of Your SEO
The internal links on your site are the foundation for your search engine optimization, better known as SEO because they hold all other factors together.
If you have many missing, broken, or thin content pages, that will reflect how Google perceives your site, leading to poor results from organic searches.
Internal linking is essential not only within one page but also across multiple pages to help users get around your site easily. It also shows visitors relevant results based on their queries and supporting user experience goals such as link depth and click-through rate.
Internal Linking: Opportunities Abound On Every Page
There are countless opportunities when it comes to internal linking, and it would be impossible to list them all. However, a few of the more common ones include:
Linking Relevant Pages
Your website may have tens, hundreds, or even thousands of pages. And, the probability that one or two pages are highly relevant to each other is high. So, what you need to do here is link those pages together. This is called a deep link because it goes beyond the surface level and helps people explore more of your website.
Linking Related Posts
Another way to use internal links is by linking related posts together. When you do this, you're providing more information to your readers and helping Google better understand your website content.
You can either do this manually or use a tool like WordPress SEO by Yoast which will automatically link related posts based on their keywords.
Using Anchor Texts for Internal Links
Anchor texts are simply the text you use when creating a hyperlink. You should always try to include relevant keywords in your anchor text as it tells both users and search engines what the page is about.
This will help you improve conversions and click-through rates while optimizing your website for search engines!
Having Page Refreshes for More Internal Linking Opportunities
Your old pages also need to be updated from time to time. When updating, you can look for internal linking opportunities by checking your other posts and whether your refreshed pages have something in common.
This way, you'll be able to create a more organized and user-friendly website.
Internal Links Are Not Just for SEO Purposes
While internal links are often used for SEO purposes, they can also be used for other reasons such as increasing click-through rates (CTRs), providing supplemental information about specific topics, and helping buyers navigate around eCommerce sites.
Internal links can also be used to let readers know about any special deals you have going on and provide them with a sense of urgency by telling them how long they'll last. This could encourage more people to purchase your products or services now before it's too late!
Using internal links is one of the simplest ways that anyone – marketers, business owners, and site managers – can improve their website rankings while making navigation around their sites easier for end-users.
Just remember: the better these connections between pages are (and not just within each page), the higher quality score Google will give back since it means there is an actual connection rather than unrelated content being displayed side-by-side because this may confuse searchers.
Link Building for eCommerce Websites: The Bottom Line
So, as you can see, there are many opportunities in link building for eCommerce websites – both in how your links look visually and their functionality behind the scenes.
The most important thing here is that it helps visitors navigate your site with ease while improving user experience metrics such as time on a page that reflects positively on Google's end. This means higher rankings from organic searches along with increased revenue from those who find your eCommerce store via those very same keywords!
If you're planning to focus more on internal linking, you'll need a reliable tool that helps manage internal links. Check out Internal Link Juicer for more information.