Internal links will boost your performance
Improve usability and indexability. Increase rankings. Make your website a hit.
Connect all
relevant pages
Simply link relevant pages to each other. It helps search engines and users find their way around your website more easily.
Increase traffic
and interactions
Your content will get better rankings with defined anchor text. This way, users can access more content, which results in a better interaction rate.
Achieve more
goals and sales
More visitors to your site, combined with improved visitor interaction, means you can meet more goals and yield a higher return.
Challenges, if you want to do it right
✗ Time-consuming
The manual creation of internal links can be very time-consuming.

✗ Overlooked possibilities
There's always the danger of overlooking link possibilities.
✗ Has to be done regularly
Manual optimization has to be done regularly to be effective.
Automate the whole process
The Internal Link Juicer is here to do all the work for you – See the Internal Link Juicer in action and convince yourself.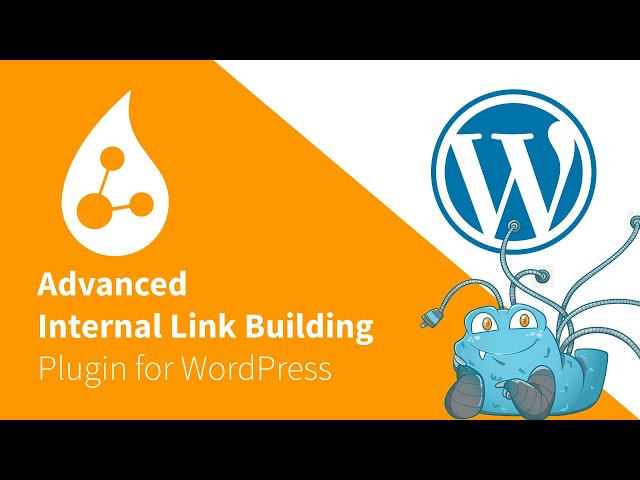 Equipped with a variety of features
Check out the features below. Discover why bloggers, affiliates, and businesses trust Internal Link Juicer – and why you should start using it today.
Fully automated

After adding keywords, linking happens on autopilot.

High performance

With the plugin's link index, loading times for your WordPress site stay fast.

Diversify anchor texts

With the intelligent gap feature, you can generate many relevant links in no time.

Flexible customization

Our wide range of settings supports almost every possible use case for internal linking.

Clever reporting

Discover pages with few links and stay informed about your links with our statistics dashboard.

Extremely adjustable

With the black- and whitelist, you can be sure links are only created when you want them to be.

Full control

You have full control over linked content at all times. If you need, you can exclude individual content areas from linking.

Perfect workflow

Configure your keywords directly within the content editor.

Custom links

Configure individual link targets for linking, such as affiliate links.
Thousands of users love the Internal Link Juicer
With many years of industry experience, we understand your needs well
– but don't just take our word for it.
Read what our satisfied customers have to say about us:
Must have!

Great plugin to ensure there aren't any abandoned pages and perfect for scalability of sites. Love it!

@ahaskell5

Great plugin, with quick support!

Not only does the plugin work great, and save you tons of time on internal linking – but they have quick, knowledgeable support (especially for those of us just using the free plugin). Can't recommend it enough, if you do a lot of SEO work, and need something to up your internal linking game and save you time – this is it.

@mattpdemers

Great plugin and awesome support

This plugin's support is awesome and really quick. They make sure to quickly fix bugs and help the customers in the best possible way!

@sunnyagarwal

Does a good job

Internal Link juicer does a good job linking throughout my site and doesn't slow the site down.

@ohmterra

Very useful seo plugin

This is the best internal links plugin I have ever used! Very fast and stable.

@seokai

Great Plugin! Consistently Performing.

I finally have maximum control over linking with just the free version. Great job, guys!

@masterofself4ever

Easy to use and a time saver

Been using it for a few weeks now and it saves so much time by reducing the need to manually add internal links.

@tagmedia

Does exactly what I need

Great plugin. Has been very reliable and easy to use. It has really helped me create a great reference site for myself. I find that I am making notes and creating links to content that I had forgotten about. Easy to use, a bit of work to get in the habit of but works well.

@grmdgs

Good plugin

Using it for one year now and I'm happy to know that the plugin is still working perfectly well.

@ahyobammy

Very Useful Plugin

Although I needed a little help from my host to set up the cron job, I have found this to be one of the most valuable plugins on several of my websites. HIGHLY RECOMMENDED!

Joe Hummel

Super efficient

Win a lot of time by preparing wich pages/posts are to be linked and forget after that to do the linking manually. Welcome to the new linking 2.0 🙂

Frank Bonnet
Choose the right version for your project
You're only one step away from taking your internal link building to the next level.
Before downloading, please compare which version is right for you.
Automatically build internal links

Intelligent gap feature

Define placeholders to vary anchor texts and link possibilities

User defined links

You can set your own custom url targets

Statistic dashboard

Templates for the link output

Only link posts within the same category

Easily build a link silo by restricting automatic links between posts that share the same category.

Consider manually linked targets

Do not automatically link to URLs that you have already manually linked to.

WP-CLI commands

Control the Internal Link Juicer with your command line interface (like import/export or full manual index build).

User based access control

Define what user roles can configure internal linking

Exclude parts of text from linking

You can exclude specific parts of a content generally from building links

Blacklist for prevent linking on specific assets

Whitelist for used types of linking

Import and Export

Premium support via email
Basic
More than 400.000 downloads

On Posts and Pages

Full dashboard
sortable and filterable

Only Administrators can set and edit keywords for linking

Headlines and strong text

Posts and Pages

Post Types

Keywords via file

Export and (re-) import all your keywords via a CSV file

Downlad Basic

Directly from WordPress.org
Pro
Only $69,99 for 1 site*

On Posts, Pages and

Terms

Tags and Categories

Full dashboard

+ full link detail view

Deep insights on all incoming and outgoing links

Large set of HTML tags

Over 10 predefined HTML tags to exclude automatically from linking

+

Shortcode

Shortcode to manually protect anything you want from linking

Posts, Pages and

Terms

Tags and Categories

Post Types and Taxonomies

Keywords via file

and

intern resources

Import keywords by post or taxonomy title or by focus keywords from Yoast SEO or RankMath (if installed)

Get PRO here

Ready in less than 5 minutes
* Discounts for multiple sites are available – Configure your individual package here.
I need a license for:
Choose your preferred subscription type:
$
– Pro features remain active even if the subscription is not renewed.
– Can be canceled at any time
– Updates and Premium Support are only available with an active subscription.
$
– One-time payments include Pro features, updates and premium support forever.
100% No-risk with our
money-back guarantee
We know you won't need it, but we'll offer you a refund if it's requested within 14 days of purchase.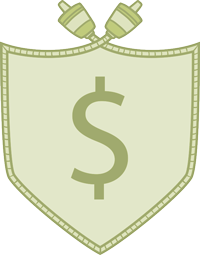 Refund terms
You are fully protected by our 100% Money Back Guarantee. If you experience an issue during the first 14 days after purchase, that makes the plugin unusable and we are unable to resolve it, we'll happily consider offering a full refund of your money.
What does it mean for you?
Once you make a refund request within the valid refund period due to a technical issue with the plugin that makes the system unusable, we make a refund right away or try to resolve the issue. If we can't resolve it we'll process a refund.
This policy does not cover refunds for the following cases:
Not canceling a trial subscription at the right time (as we send more reminders before we debit anything)
Missing feature(s)
Misunderstood functionality
Conflict with other 3rd party plugins
Discovering a better alternative
Customer changed their mind