Internal Link Analysis: 6 Ways to Fully Control Your Internal Links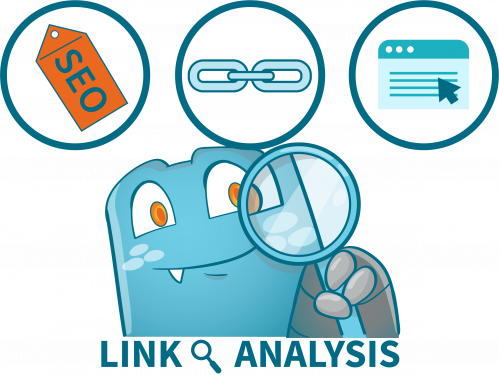 Internal links are a great way to increase the usability of your website. They help readers navigate different pages and sections, and they can also be used for marketing purposes. Unfortunately, many companies do not have complete control over their internal links. This internal link analysis will help you to take control of your internal links.
The reason why a lot of companies lose control over internal links is that it can be challenging to keep track of all the pages on your site that need updating when you make changes to the navigation or add new content. In this blog post, we'll outline six steps to take back control and get organized!
Taking Full Control Over Your Internal Links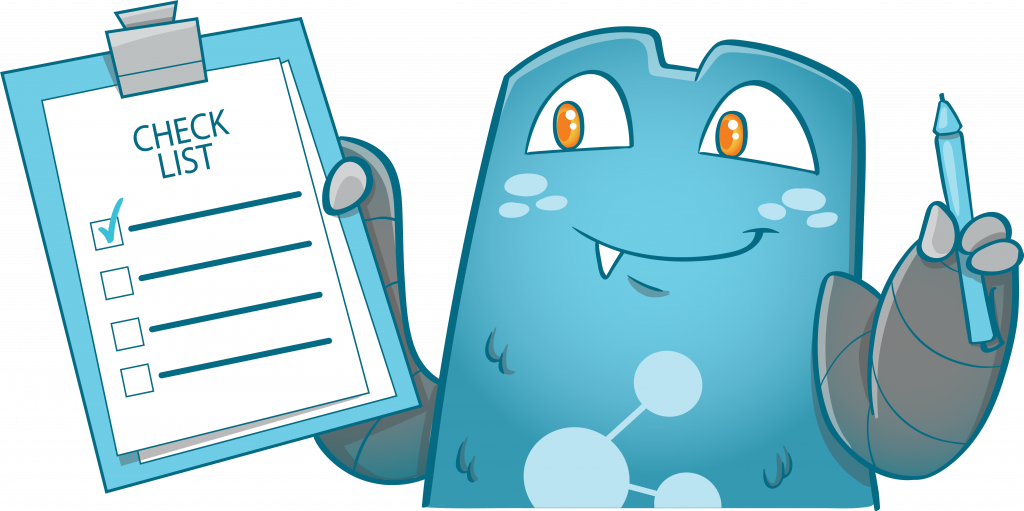 Create an Organized Sitemap
The first step is to set up a proper sitemap that outlines all of your website's pages and sections. You should also ensure that it reflects any significant reorganization efforts. For example, if you have recently added or removed a section, you need to update your sitemap.
If you fail to update your sitemap often, you will have a lot of web pages that are difficult to find when you plan on organizing your pages.
If you're not aware of what a sitemap is, here is a brief description.
A sitemap is a list of all the web pages on your site, and it's a great way to give search engines an easy-to-follow roadmap of every page. The HTML sitemap is just like any other webpage that lives in your website or blog directory, but its description is exclusively for crawlers. When you create one using Google Webmaster Tools, it is automatically submitted to Google and Bing.
Develop a System to Track Changes
The next step is to develop an editorial process that ensures all changes are accounted for in your sitemap. The web admin can achieve this by working closely with the copywriters, designers, and other contributors on your team, but it may also require some extra tools to help automate this task further down the line.
An editorial process is a must if you want to achieve a great SEO strategy. Not having an editorial process in place can lead to broken links and other issues that will harm your online visibility.
The editorial process is the general route that every post takes from idea to publication. An editorial workflow can vary depending on your team, but there are some basic steps that everyone does.
An editorial workflow should include steps like:
Researching the topic to see if it's worth writing about
Promoting your content on social media
Scheduling posts
Editing images or adding other extras
Uploading and formatting tags
Publishing Post promotion tracking
Cleanup
Automate the Publishing of Your Sitemap
The third step in internal link analysis is to automate the publishing of your sitemap with XML Sitemaps. You'll need to set up a custom XML sitemap that contains all of your site's pages and sections, as well as any other parameters you want to be included. Having one can significantly reduce the time it takes for important updates to appear across search engines and other websites that link out to yours (such as news outlets).
There are different benefits when you automate your sitemap. The most significant advantage is that it gives you complete control over your internal links. It takes a lot of time to create and manage sitemaps manually, but with automation, it's possible in just a few clicks.
Follow the Best Practices in Internal Linking
The fourth step is to follow the latest best practices for internal linking. Some examples include: Using descriptive text in anchor links – For example, "check out this page" is not very descriptive, but "check out our new blog post" provides the reader with more context on where the link will take them.
If you want to know more visit our article about internal linkbuilding best practices.
Use Internal Links
You should consider linking to any page that is relevant or related in some way (e.g., a FAQ page about your products). Highlight topics throughout your content and then link back to them in a more detailed blog post or the product page.
Linking to relevant pages on your site is an integral part of SEO and content marketing. You want to make sure that you're not only linking to relevant pages but also creating a great user experience by using internal links appropriately.
First of all, you need to choose the correct anchor text. Using keywords in your internal links is an essential part of on-page optimization, but it's also crucial that users understand what they are clicking on. When choosing the "right" link text, think about how people search on Google. This way, you can help your users to navigate through the site and increase user experience.
Additionally, you must create great content for each page of your website. If people land on one of your internal pages because they clicked an internal link, make sure these pages are so good that they want to read more and keep on scrolling. It's basically like building a house of cards: if one part is weak, the whole structure will collapse as well.
It also helps to group your internal links into categories, making it easier for people who are looking for specific information within your site. This way, you can create labeled sub-pages while keeping your site structure clean and simple.
Don't Forget About the Maintenance
Finally, the last step is to maintain your sitemap and keep it up-to-date with any changes that have been made. If you're working closely with all of your contributors regularly, this shouldn't be an issue. However, if they are going in and making edits without your knowledge, you may need to implement some more stringent measures.
It's important to get control over your internal links. If you don't, it can lead to issues with crawlability and indexation – which in turn, could cause traffic (and sales) to drop.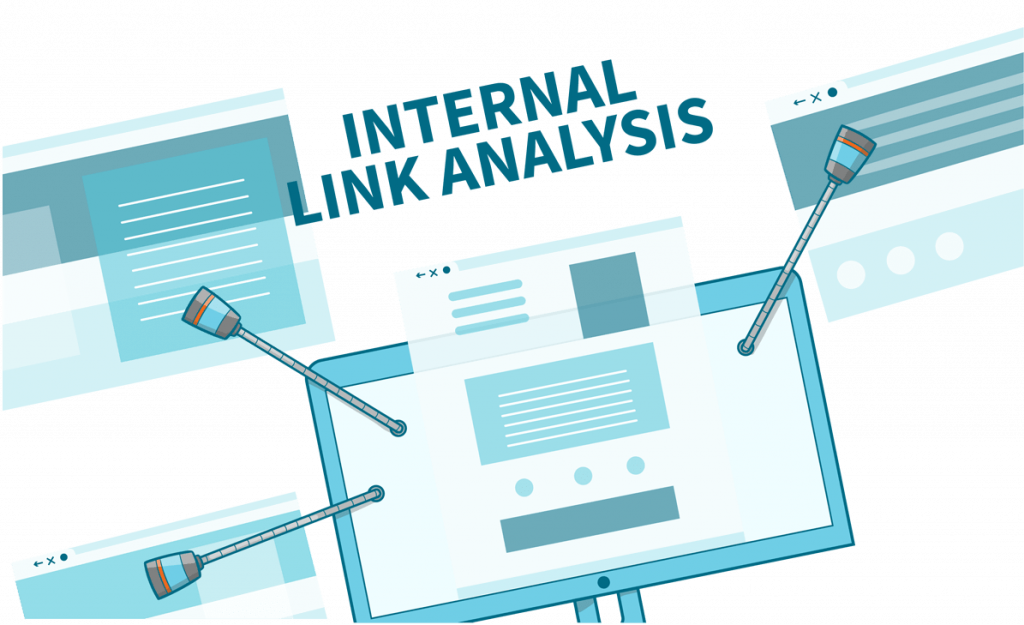 Benefits of Gaining Control Over Your Links on Your Funnels
Gaining total control over your internal links means that you'll be able to enjoy all its benefits. One of the primary benefits that internal links bring to your website is that it strengthens three levels of your funnel.
Improves Your Funnels
It improves the top of your funnel by increasing awareness and visibility, and it strengthens your mid-funnel by driving action. Finally, it even helps to strengthen the bottom of your funnel as people can conveniently go from one page to another.
The way you manage your internal links plays a massive role in the overall performance of your website. If you can't control your links, you might not be able to bring exposure to your pages since it will be hard for search engines to crawl your web pages.
Allows You to Monitor Your Funnels
Full control over all the internal links on your website also means you'll be able to monitor all three levels. This is because you'll be able to track the number of clicks you are getting from internal links, which pages people are clicking on, and how long they stay on each page.
Knowing these metrics will help you identify which links have greater hotspots and which ones need improvements. Analyzing these metrics will also allow you to create strategies to utilize the benefits of internal links further.
Stronger Web Presence
In addition, you will also have a stronger web presence – this is because all pages within your website can now link out to one another, so it's essential to make sure all pages are well-maintained and up-to-date.
If you often maintain your internal links, it will be easier to spot broken links and fix them right away. Thus, your site won't have errors that can affect your online presence and user experience.
Boost SEO
Once you gain a stronger web presence, it means that you are maximizing the SEO benefits of fully controlling internal links. Google can now crawl through each page within your website much more efficiently, allowing them to find content faster which in turn helps improve your rankings.
This internal link analysis will have benefits to gaining complete control over your internal links; however, if you do not know how to get started or what the latest best practices are, it may be beneficial to hire a professional who can help guide you along this journey.
Take Control of Your Links and Get More Value From Them
Going forward, be sure that all of the pages on your site are accounted for by working closely with contributors, automating where possible through XML Sitemaps and sitemap plugins. Finally, maintain your sitemap to ensure all internal links continue working as they should. Without achieving these steps, it will be difficult for you to take complete control of your links. So take little steps at a time when making an internal link analysis until you take full control.
Taking control of all of your internal links will require an excellent internal link managing tool. Visit Internal Link Juicer today to view its features and decide if it is perfect for your needs.