Understanding Search Engine Optimization (SEO): A Full Guide for Starting Digital Marketers to Succeed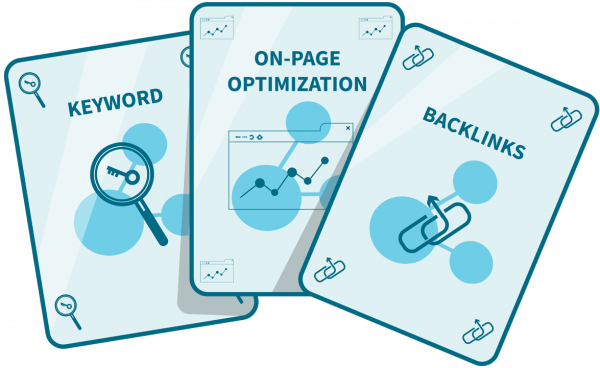 Search engine optimization is a process of improving the quality of your website to get better rankings on search engines. This article will help you understand more about this subject and walk you through some simple steps that can be done to rank higher in Google's organic results.
We'll discuss what SEO means, talk about how important it is for your business, and give you an overview of the different aspects of SEO – on-page optimization, link building, social media marketing, etc. We'll also share our top 10 SEO tips and tricks with you so that you have a good starting point!
Understanding Search Engine Optimization (SEO) for a Successful Website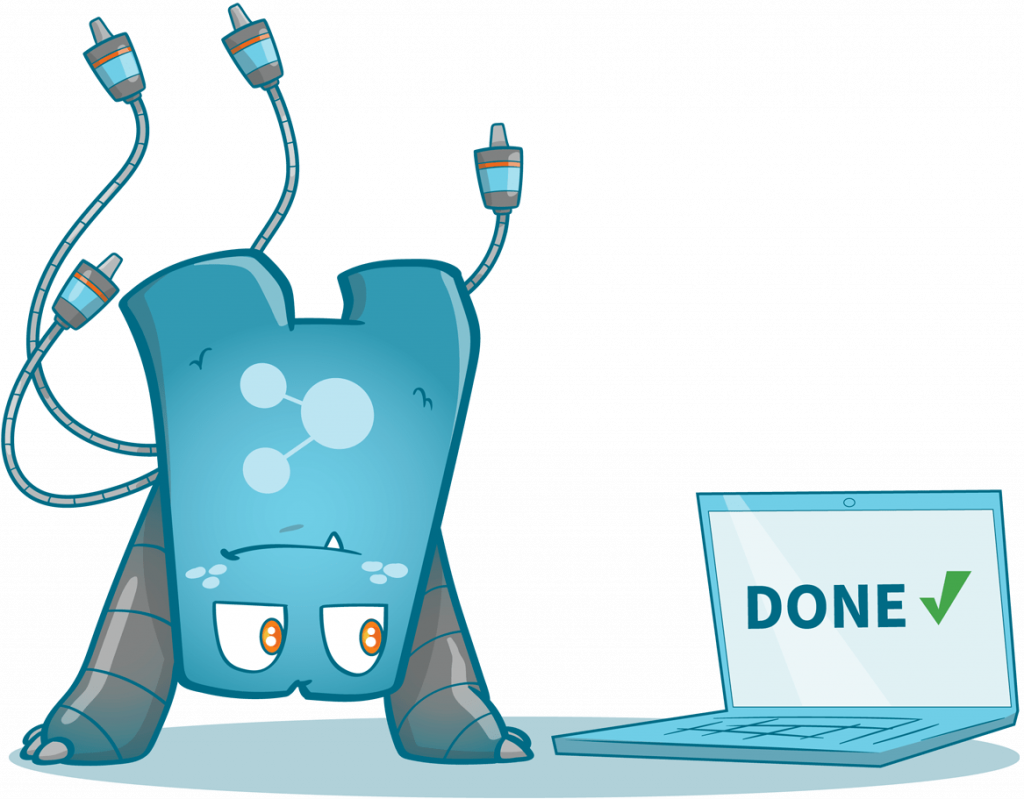 Search engine optimization is the process of getting traffic from the "free," "organic," "editorial," or natural search results on search engines.
Accordingly, SEO is all about optimizing your website and content in a way that it gets higher-quality traffic from Google (and other search engines).
What is Search Engine Optimization?
SEO, in simple terms, is a series of processes that are done with an aim to improve the quality score or rank of websites, so they show up when specific keywords are searched for. As it stands today, organic traffic accounts for most online conversions – 93%, according to digital marketers. This simply means that if you have better visibility in SERP's then obviously, conversion rates would be high!
So let us try to understand how exactly Google calculates keyword ranking using this example: say 100 people are searching for "SEO Expert" in Google. Out of which, only 20 are looking to spend some money on it right away – the rest 80 people might be just researching or gathering knowledge about SEOs.
The first result that pops up will get more clicks than any other link because users trust these results more than others and usually always go with the first option. So if your website appears at the #500 position, how much business do you think you would lose? But imagine if your site appeared at the #11th spot, wouldn't you love all those extra visitors who landed on your page! Well, this is precisely what we call Search Engine Optimization or, simply put, SEO for short!
Search engine optimization is not as easy as it sounds. As a matter of fact, search engines like Google and other big ones read your site as robots and spiders (or crawlers) do indexing and ranking based on various parameters such as keywords, backlinks, etc.
So if we use the above example for SEO optimization, you first need to make sure that all those 100 people searching for "SEO Expert" land up directly at your website by getting higher rankings than others! This is what exactly Search Engine Optimization tries to accomplish.
SEO: Is Search Engine Optimization Important?
Yes! If we ask, 100% yes because nowadays, every organization wants to grow their online presence whether they are a startup or established brand.
With the help of SEO, your website can get higher rankings on search engine result pages (SERPs). Therefore more people will know about you and visit your site, leading to increased sales.
The Three Pillars Of SEO: Keywords, On-Page Optimization, & Backlinks
Remember how we talked about keywords? Well, that's one crucial aspect that will help you gain better in SERPs, but before actually starting with keywords, you need to look at your website and see how it stands up against others.
On-Page Optimization
On-page optimization is the process of optimizing different web pages on your website. It is an essential part of the SEO process because it allows you to control what appears in search engine results and how searchers perceive your site when they see it within search listings.
On-page optimization plays a crucial role in ensuring that all of the most critical elements are working together for optimal search ranking performance. The more time spent optimizing these factors, the better return on investment (ROI) will be made from any traffic sent by organic searches.
Important On-Page SEO Factors
High-Quality Content – High-quality pieces of content are content that offers engagement, education, entertainment, or other benefits to the reader. Search engines favor sites that offer high-quality content in their results because these types of pages are more likely to keep visitors.
Title Tags – A title tag is the first element of a website that a person sees. So, optimizing it is important. This tag is the heading of a web page and is generally 70 characters long. It's important to pay close attention to this because it will help you convey what your web page is about.
Meta Descriptions – These are the short descriptions that appear under your website when it appears in search results. The meta description tag tells people what your page is about and helps them decide whether to proceed to your site or not.
Proper Formatting – Search engines use a variety of clues to understand what your page is about. Proper formatting helps the engine figure out where essential elements are and where they should be.
Internal Linking – Internal links are links that point to other pages on your own website or another site you control. It's important because it helps search engines understand your site better and determines what you consider important.
Visuals – Placing visuals can also engage your visitors. Whether it's an image or video, visuals can help you craft your message in a way that is engaging.
Optimized URL – An optimized URL is straightforward and helps search engines understand what your page is about.
How To Get Backlinks For Higher Rankings?
Backlinks are basically hyperlinked text inside another web page pointing back towards a particular domain/website.
There are several ways of getting backlinks, but the best way is to get them naturally by providing value-added content on your site or blog that people can relate to and feel compelled to share with others.
Here are some of the most common practices that let you get more backlinks:
Write quality unique contents
Use keywords appropriately in anchor text
Accurate headings
Write informative titles
Share your content socially
Be patient while waiting for results. Getting backlinks takes time.
Don't try too hard
Follow guidelines provided on Google
Search engine optimization has become an integral part of modern marketing campaigns where businesses want their products/services to be recognized worldwide. While there are many benefits associated with good search rankings, only a few companies have succeeded to reap its fruit. If you're thinking of getting your website/blog onto the top of Google, starting with these basic practices could be good for you.
Keywords
Keywords are a vital aspect of SEO since they are the primary way to figure out a web page. It's essential for your webpage to contain keywords that people would search if they were looking for your page.
The more keywords you use, the better chances of getting people to visit your site through search engines. But make sure not to overdo it since this will cause Google's algorithm to downgrade your website/blog post and thus reduce traffic flow drastically.
Here are some keyword optimization practices:
Keywords should be included at least twice on every page
Headings should contain keywords
SEO keywords must be present throughout the text
Links built into articles need anchor texts with keywords
Don't place keywords if they don't sound natural
If possible, optimize images titles and alt tags by using keywords
Common Keywords Used in SEO
When starting with SEO, you need to know the most commonly used words in this field. Here are some of the most common terms used:
Crawling
Crawling is the process of search engines visiting your web pages and parsing them for keywords.
Google Algorithm Updates
These are changes made by Google's algorithm team aimed at improving user experience when they're looking up something online. The updates also help combat spammy websites that do not offer any helpful content but try their best to get high ranks instead. It helps things run smoothly since a new update is released every now and then.
Indexing
Indexing is the process of search engines storing your web pages in their databases.
KPI
Key performance indicators are performance goals that you would want to meet. When it comes down to SEO, some of the common KPIs include an increase in the number of visitors, an increase in the number of backlinks to a website/blog post, and an increase in social media shares on articles published online.
Organic
Organic means that you did not purchase your webpage's rankings. It is the opposite of paid traffic, which only appears when you've spent some money to get there.
Ranking
Ranking is the position of a web page when people search in Google.
Search Engines
These are the websites that you visit to find information online. The most commonly used search engines are Google, Bing, and Yahoo!
SERP
SERP is the abbreviation for Search Engine Results Pages. This is the page where search results appear after you've entered a query in Google or another major search engine.
Traffic
Traffic refers to the number of visitors to a particular website or page.
To fully maximize your on-page SEO, check out Internal Link Juicer's internal linking tool.
Mastering the Basics SEO for More Organic Traffic
Knowing the fundamentals of SEO plays a massive role in your success. However, the above basics will only take you so far since Google updates its algorithm constantly with changes to improve user experience and weed out spammy websites from its search engine results pages (SERPs). You need to keep yourself updated to ensure that you don't get left behind in the race.
Internal linking is a vital aspect of on-page SEO. That is why you need a reliable tool that will help you manage your internal links. Visit Internal Link Juicer today and check out its premium features!