The Art of Linking: 4 Tips in Finding Internal Linking Opportunities in Your Website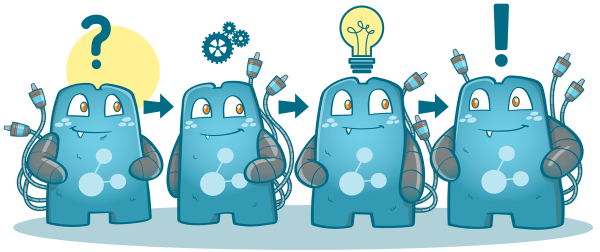 Internal linking is essential to the success of any website. Without internal links, your website will be less search engine friendly and more difficult for users to navigate. However, internal linking can also help improve organic rankings and increase conversion rates by directing traffic from one page to another on your site.
In this blog post, we'll discuss internal linking opportunities and steps in identifying them so that you can take advantage of these hidden gems!
Understanding Internal Linking Opportunities
Internal linking opportunities are internal linkable assets or resources on your website that you should take advantage of. Internal linkable assets within the context of internal linking could be blog posts, page content, images, videos, and documents.
But, what is an internal link? An internal link is any HTML code contained in a piece of web content that takes readers to another location within the same site.
Linking out internally can help with search engine rankings because it establishes relevancy between different parts of your website. Through internal links, you can highlight related information throughout all pages across your entire site. This helps Google understand how each individual page relates back to the rest.
Plus, internal linking also offers SEO benefits for user experience because users will never get lost when browsing through one long article after another. Internal links will take users to the relevant page, which could be within another section of that same website.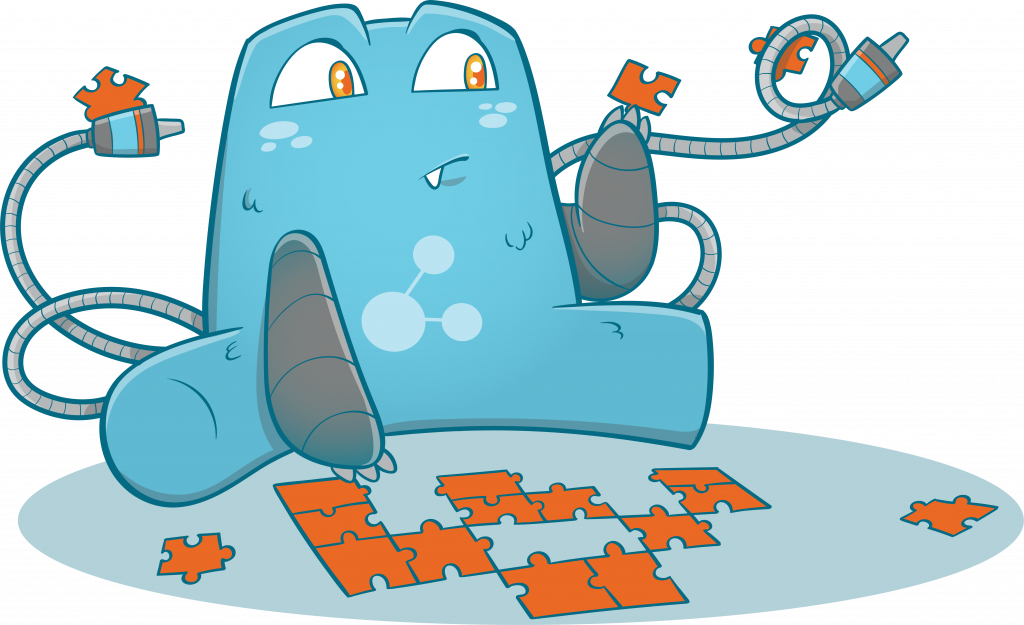 Benefits of Having Internal Links
Improves Navigation for Users and Search Engines
Incorporating internal links on your web pages helps search engines find your site content. They also allow users to easily navigate around your website, which helps them get a better sense of what the site is about and where they might want to click next.
Internal links also make it easier for Googlebot (or other crawlers) to discover new pages on your website that may be relevant to the topics they're indexing.
Leads Users to Relevant Information
Another benefit of having internal links is that they help your site visitors find content relevant to what they are looking for. This allows you to build a more holistic website that doesn't just focus on one piece of information or product. Instead, your site discusses related points across different parts of your site that may be helpful in conjunction with each other.
It also benefits users who are researching possible products/services and want to see how they can relate to their search queries before making a purchase decision.
For example, suppose a visitor is looking for an electronic gadget, and it just so happens that your site sells that particular gadget. In that case, he might purchase from your website.
However, upon checking your product and all the information on the page, the visitor is still undecided whether to buy it or not. One of the probable reasons he feels that way is that he still doesn't have all the information he needs to buy that product.
Here is where internal links come in. Once you've finished incorporating all the information needed for your product page, the next thing to do is craft blog posts that will support your product. Some common blog posts include instructional materials on how to use the gadget, dos, and don'ts when using it, common parts of the product, advantages and disadvantages of buying the product, and any other article that will help your visitors decide whether to buy the product or not.
When you create blog posts relevant to your products, you increase the chances that a visitor will be converted into a paying loyal paying customer.
Drive Traffic to Your Pages
Internal links can also help drive to your pages. Every time someone clicks an internal link within your website, not only do you gain another visitor coming through this door, but Google sees it as additional "link juice" passing between pages.
Link juice is the SEO term for the authority that is passed from one page to another. Internal links are a key part of any link building or SEO campaign because they tell search engines which pages are important on your website. When this happens, you can increase the ranking of your linked pages, thus they can get more organic traffic from SERPs.
Aside from helping users find information throughout your site, internal links can also aid in decreasing your bounce rate. A low bounce rate is achieved since your internal links allow users to easily navigate different parts of your blog post content.
If users get interested in the internal links you have incorporated into your content, you have already taken out a possible bounce. If all of your internal links serve their purpose, it means that your site's overall bounce rate can be decreased.
When placing internal links, you need to keep in mind that you also have to follow the best practices in internal linking since placing too much on a page or putting them side by side can be distracting for readers.
Placing internal links on your site can also improve UX. Most web visitors want fast results when surfing online, so using internal links would give them faster access to previous pages they have opened.
Instead of having to click back and forth between web pages like they would if reading traditional print media sources such as magazines or newspapers, users can simply click internal links on the page.
Internal linking enhances PageRank
Bounce rate is so important to track because it has plenty of effects on your ranking. Part of the guidelines used in Panda Updates are links to the bounce rate. And in enhancing your UX, it would make your content appear fascinating on your website. Bounce rate will give you a step ahead if you want it to be Panda-proof.
Internal linking helps in crawling and indexing.
It will make Google bots recreate a user's thinking process. They will visit your website and follow all the links and pages that are already indexed. Creating an effective internal architecture can help bots find pages that are least visited. These links give a boost to other pages and assist you to rank higher.
Leverage Internal Linking Opportunities
As a site owner, one of your primary responsibilities is to maximize all the resources you have to improve your website. Among these resources are internal linking opportunities all over your website.
Users Should Be Top Priority
When trying to identify internal linking opportunities, think about the user first. Ask yourself: "What information does my audience need? What topics would interest them?" This will help guide internal linking decisions.
Internal linking is not just about finding opportunities that fit your keyword research or content strategy; it's also about providing users with the information they're looking for. So, internal links should be relevant to current page topics and user intent.
It can help to write out a list of internal link ideas before you begin identifying internal linking opportunities to make sure each idea is useful and valuable for both visitors (SEO value) as well as customers/clients (conversion value).
Don't Overdo Internal Linking
When placing internal links, do so sparingly by only adding one between every 300 – 400 words on average. Too many low-quality internal links will hurt your rankings because Google uses these metrics in its algorithm alongside spam signals like internal links.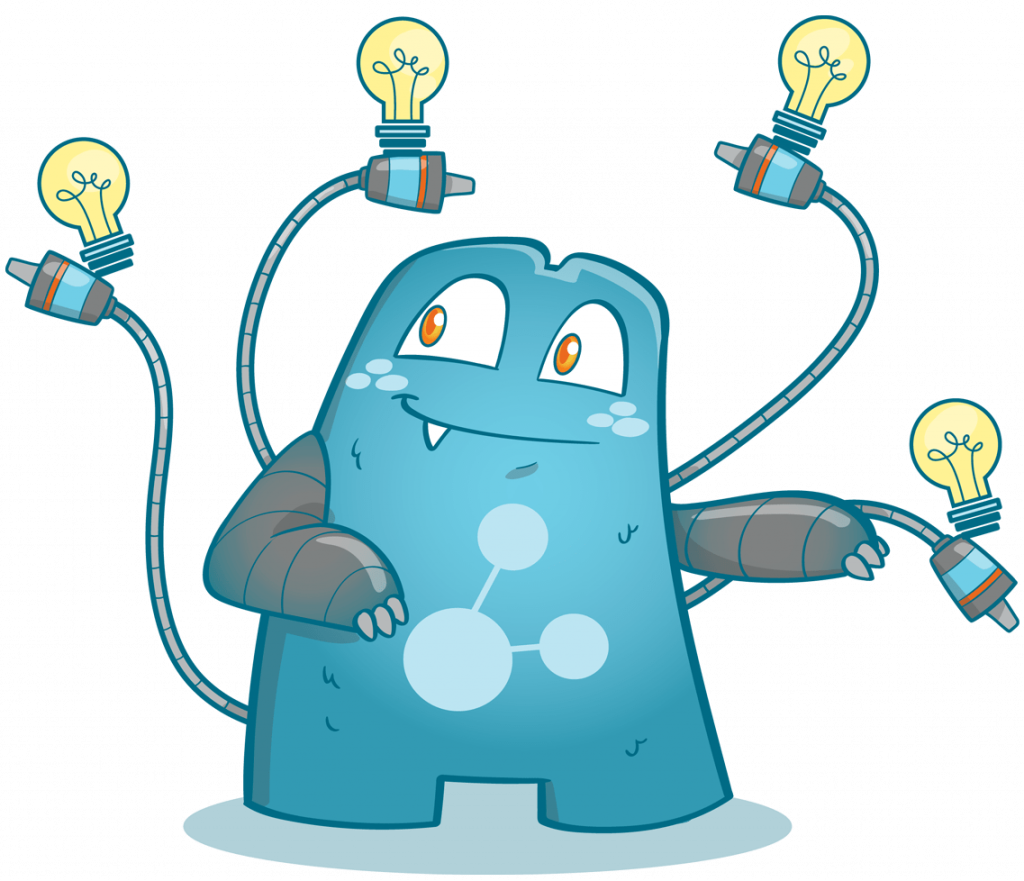 Steps in Identifying Internal Linking Opportunities
Get a List of All Your pages
Identifying all your pages should be the first step to identify existing internal linking opportunities for your website. This process may seem overwhelming at first, but once you have identified all internal linking opportunities for your website, it becomes easier.
Once you've done a thorough audit, you should already be able to pinpoint which pages have internal links, which you can link together, which don't have enough links, and which ones don't have internal linking potential.
From here, you can perform content mapping. This process involves mapping all of your existing content, categorizing them according to what they talk about, and looking for content gaps where you can juice out more internal linking opportunities.
Perform Extensive Keyword Research
Next is to perform keyword research. The keywords you've found will be used as anchors when you will be performing internal linking. Remember that the keywords you use should have high search volumes but low difficulty scores.
Once you've determined the keywords you want to rank for, you need to pair them with the right content. For example, if the pages you've identified talk about guitars, the keywords you need to search should be related to guitars like 'guitar strings,' 'wooden guitars,' 'guitar tuners,' etc.
To maximize the benefits of the internal linking opportunities you've identified, you need to ensure that the pages being linked are relevant, and the anchors used for the links will make sense.
Don't Forget About Other Internal Linking Opportunities
Internal linking opportunities also exist in images and videos. These types of internal linking opportunities are highly beneficial because it provides more value than just text on a page. And even if the content is not rich with keywords or otherwise helpful for SEO purposes, there's always an opportunity to add internal links within image alt tags and video transcripts/citations!
Building Internal Link Opportunities Using Google Search Console
Google Search Console is a service offered by Google to help you to monitor, maintain, and troubleshoot your site's presence in Google Search. You are not required to sign up for you to be included in the Google Search result. However, the Search Console helps in understanding and improves your site for Google to see it.
The first thing you need to do is to log in to your Google Search Console account
Then Go to 'Performance' and be sure that you are in the Queries tab. The date range should accordingly be set to 90 days.
There are a few ways on how you can do it. However, they have the same process. The fastest way is to:
Find out the general context of your article.
Next is to perform a site search on your browser for your domain with your keyword.
Find an article that is similarly relevant and copy the URL.
Go back into the search console and paste the URL to filter queries by that page.
The reason why the LSI keyword is better than the exact match keyword is that LSI keywords add more context to the article. It's as good as you think and will probably help you improve your performance.
If you want to find internal link-building opportunities with less effort or with a short amount of time, you can install Internal Link Juicer plugin to WordPress. With Internal Link Juicer your link building becomes less hassle. It helps you search for keywords easier and helps you sculpt your index. It's possible to link everything or limit the link targets. You always have full control of where the links are built.
Identifying internal linking opportunities in your website is one thing, and successfully linking these opportunities is another. In linking pages, you'll need a reliable internal linking tool at your hand. Check out Internal Link Juicer if it fits your company's needs.
Juicing Out Internal Linking Opportunities
Remember, internal linking opportunities will vary depending upon industry, topic, and audience, so there isn't necessarily one right answer when it comes to finding internal link targets. And each website should focus its efforts based upon its own unique needs and target market; after all, these two factors dictate whether internal linking will help boost rankings and improve user experience.