Building a Great SEO Silo Strategy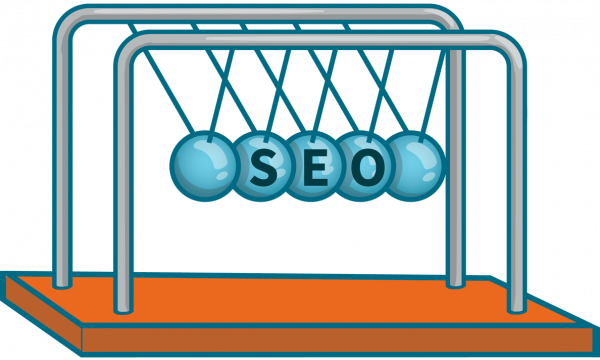 Unorganized content can negatively impact your website's user experience. We all know that user experience is one element that helps boost your site's SEO performance. That is why SEO specialists introduce ways on how you can improve user experience and topic relevancy using a content SEO silo strategy.
Creating silos gives you a clear SEO silo strategy in building content that's structured and links across the site. Silos help readers and search engines understand the overall theme of your website. It became a standard for how to emphasize the expertise of your website the focusing the main topic of your site in a hierarchical way.
There are two ways on how you can build silos on your website, but before that let's dig deeper into what a silo structure is.
What is a Content Silo in an SEO Silo Strategy
You might have entered a library in your school at least once in your life. If you have noticed every book inside the library is organized and separated into different categories; be it about Science, Mathematics, Fiction, or Non-Fiction. This process of categorizing content is called content siloing, the same procedure done for your website.
A silo structure is a design of a deep site structure where the site content is accordingly organized. A silo consists of hierarchical groupings determined by topics and subtopics. In another way, it is like sorting the contents of your website into categories and sub-categories.
Content Silos are often used to help readers and search engines understand your website's overall theme and content. Since a silo organizes a website's content, it will give the users the convenience of what the site is about, how it is structured, and where the contents are based.
Contents that are topically related and relevant to each other should go together. Google and other search engines favor websites that cover topically relevant content in their silo. You will get better results in the SERPs if you cover all large search queries that people are using when searching for information on Google.
2 Types of Silo Structure
There are two types of content silo structures that you can build for your website; Physical Silo for directory structure and Virtual Silo for linking structure.
To get a deeper understanding of the two, let's discuss both structures separately.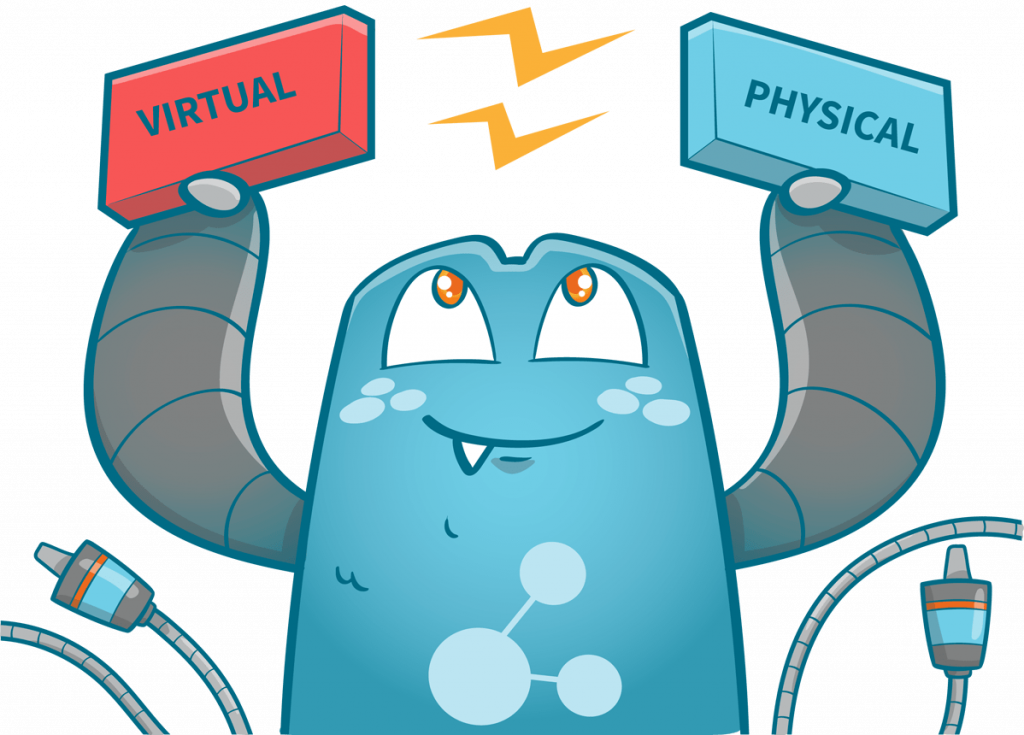 What is a Physical Silo?
A physical silo is an organization you create in the directory of your website. Using a physical silo in your website is like making a filing cabinet to organize related content and pages. Each filing cabinet should represent each of your website themes, and the folders in each cabinet represent the sub-categories of the matter.
For example, your business is a flower shop, and you offer flowers for weddings and for birthdays, your physical silo will look something like this:
○ Wedding Flowers
White Roses
Red Roses
Pink Roses
White Tulips
Red Tulips
Calla Lilies
○ Birthday Flowers
Yellow Roses
Red Roses
Pink Roses
Lilies
Sunflower
Orchids
For a physical silo, your URL structure for the wedding flowers pages, for example, may read as follows:
yourflowershop.com/wedding-flowers/white-roses
yourflowershop.com/wedding-flowers/red-roses
yourflowershop.com/wedding-flowers/pink-roses
yourflowershop.com/wedding-flowers/white-tulips
yourflowershop.com/wedding-flowers/red-tulips
yourflowershop.com/wedding-flowers/calla-lilies
As noticed, each subtopic falls under the "wedding flower" directory on the website. The same rule applies to "birthday flowers".
What Is A Virtual Silo?
A virtual silo is a connection you created through interlinking related pages on a website. Unlike physical silo, you don't need to create folders and separate categories in your site's director. You can easily link pages within the same theme and topic to hint readers and search engines that a stable connection between the interlinked pages.
Each content within the virtual silo is linked to every other page within the same silo. But you need to keep in mind that the silos themselves do not link to each other. In a simple sense, using our example above, you can interlink every topic within the wedding flower silo but, you cannot link a single wedding flower page to the birthday flower silo.
In implementing a virtual silo structure, you need to make sure that every silo has a category page and at least five (5) supporting pages. The category pages will link to the supporting page also the entire supporting pages will link to the category page. If you link to the category page all the supporting pages should all link to one another. You can achieve it by creating a navigation list of all the links towards the bottom of all the pages that feature other pages on their silo.
Using your target keyword that represents the category in the supporting pages will help you rank up. It also emphasizes the theme of the silo and will make it easier for the search engine to search for your content.
Benefits of Silo Structure to SEO
Your website can gain hugely by organizing your content through silos. Search engines will choose your website over similar ones you can find on the internet because they understand the content and keywords you are targeting to. Linking between topics and pages will build up the website's topic and keep your content highly related and focused.
Great silos are usually made up of a combination of physical and virtual siloing. Each within a physical subcategory can interlink with the other component within that category, it's a useful thing! If you don't try doing it yourself, there are many companies out there that specialize in search engine optimization, they should be familiar with the concepts and can support you in creating the perfect silo.
The SEO silo structure is relatively similar to the contextual internal linking because the link weight and behavioral factors develop resources. When arranging the site structure, you should accurately group thematically relevant pages according to the link juice flows throughout the thematic group.
It will result in a page of high-level page depths distribution consisting of links to related pages. By applying this approach, you can create thematic clusters consist groups of closely relevant documents.
These are the benefits:
Navigation and site structure should be clear to the users.
The proper distribution between web pages and subpages link to containers.
Search engine crawlers find it easier to understand the structure of the website and construct a list of tasks for crawling pages.
The prime benefit is that the search algorithms correctly assess the context of clusters and the relation to the content site.
It would help to have plugins that will help you organize your internal link-building process and silo structure.
How to Properly Do silo?
There is no definite way to gain information about how or why search engines rank a website. Nonetheless, there's one fair and steady message. Business needs to build quality content.
Most online marketers treat content creation as the most effective technique in SEO. It only means that your site structure will play the most critical role in accomplishing your content marketing.
Build a Keyword Relevancy and Context
Whenever you're indexing a website, search engines examine the relevancy of the keyword about the content on the page, That also considers the website separate. Keyword relevancy and context need to be properly categorized to increase the chances of it being found online.
You construct a vast chance of showing up as a result of a keyword when you build an applicable overall context. Utilizing silos to organize your content will help you create a blog post relevant to the theme and categories.
Improve Silo Structure User Experience
Don't neglect slight problems on your website because they can lead to visitors clicking the back button whenever they arrive on your site.
Your business must have the most important feature and that is structured content. When visitors figure out what your website is all about and how to get the information they need in the blink of an eye, they will settle at your website.
Using a silo structure on your website builds ease of navigation and improves user experience.
Satisfaction in Interlinking
It's important to make sure that these backlinks should help users notice the content throughout your website when creating backlinks. A silo structure will grant you to link between higher categories to the post in the subcategories, which will link you back to the homepage. Interlinking is valuable because it helps search engine spiders crawl your entire website. Once your website got crawled, it will increase the probability of compatible articles and posts get ranked for a definite search term.
With the right interlinking, you'll boost the chances that small to none of your website content is being unnoticed by the search engines. These search engines will use links to more content within the site.
The best practices in interlinking suggest that you should only link content to the silo. It will make sure that your interlinks will lead to relevant content and is contextual makes sense. If you must be required to link to other silos, then you should link to higher-level categories.
It is necessary to invest time when you are implementing a silo structure because it has an equally important effect on your overall SEO accomplishment.
Here are some of the basic steps that you need to take to build a great silo:
Determine the main focus of your website
The first step in creating a silo structure is determining the main topics of your site. If you offer a definite service or product these are the starting points.
If you're a car care company and you create individual silos for car air condition repair, change oil services, and car part customization, and all the other services you offer. You can then move the existing pages of these topics into their relevant groups.
Look for a common theme if you have a lot of page leftovers. It's an easy way to determine additional opportunities for content silos SEO on your website.
Organize your navigation to follow your main topics
Once you've chosen your main topic, you can organize your website content into separate subcategories for each of them. Staying with the car care company example from above, your folders should look something like this: 
Place each of your pages into the right folder. If you have a page about car air-condition repair, it would look like this
www.carcarecompany/car-aircondition-repair.html
that page would now be located at the homepage, then place each of your pages into the right folder. So you will have a page about the car air conditioner at
www.carcarecompany.com/car/aircondition-repair.html
Build a Strong Internal Linking Structure
Several SEOs focus only on earning links from other sites because they're a large signal of authority to search engines. Internal links are also necessary for helping search engine crawlers discover the connections between your pages.
Cast links between the pages in each specific silo wherever relevant. This will present search engines that these specific pages are all related to each other and that your site offers extensive information on the topic.
These links will include the visitor's chance of sticking to your website and learning more because it will be easy for them to find the information they need.
Continue Adding Relevant Content to Each Silo
The process of creating effective silos for SEO continues after you reorganize the existing pages on your site. These groups are the starting points.
The goal is to provide comprehensive coverage of the silo topics. Determine the pages in each group and watch for any gaps in data, then use these ideas for new pages.
In there, you can perform keyword research to determine additional opportunities for each of your silos. This should be a continuing process and a critical part of the content marketing strategy.
As you continue providing new pages to each silo, you show search engines that you're authorized on your chosen topics.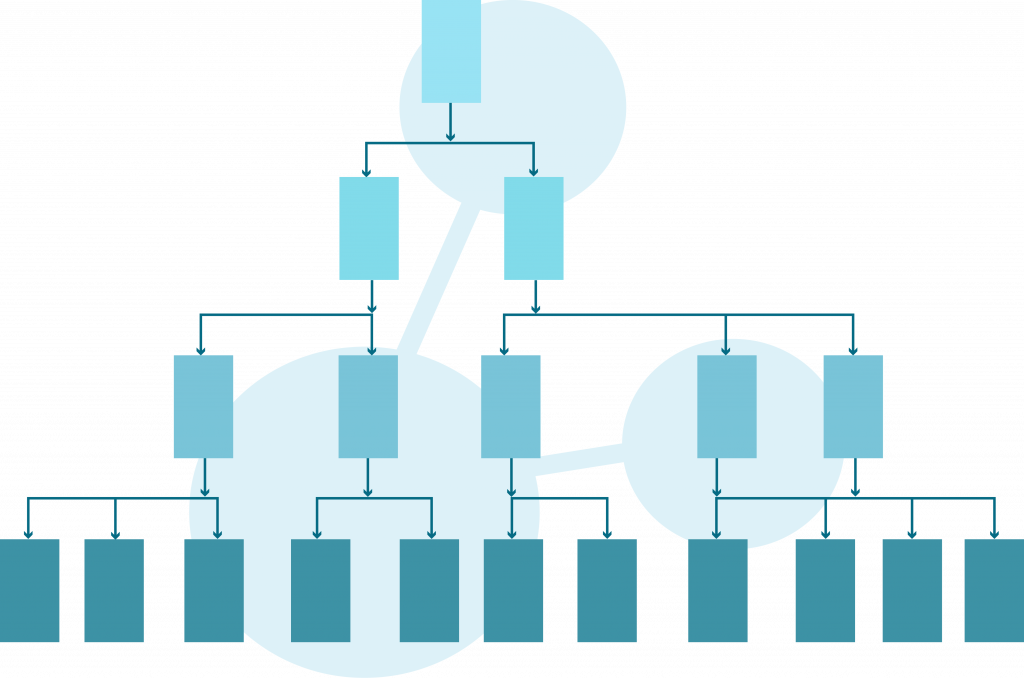 Silo Maintenance
It is highly required to carefully plan whenever you are designing category silos, physical and virtual silos, managing inbound, outbound, and internal links, and building support for content in a website. Receiving a lot of resources that are dedicated to establishing silos in a site. It's also necessary to maintain these silos as competitive research and those additional content continue to shape the site.
It is necessary to create a clear outline of you're site and take steps in maintaining that ideal structure. To fully manage silos, cut back and enlarge silo content to improve your site's subject relevancy.
Silo Expansion
Most web owners wonder "How can we modify our website to focus our silos without losing ranking?" There are a lot of ways to solve this problem. However, the preferred approach is to prospect your site as a work in progress.
For you to guide your visitors and keep your traffic consistent, consider enlarging or upgrading your site at a time and determine how it can affect the rankings. Don't adjust the site in just one update and believe that everything is properly re-indexed.
Linking DIfferent Virtual Silos
Making the outgoing link point to the category page for other silos is a must in linking two different silos. Linking supporting pages to one another will hinder the all-inclusive essence of the SEO silo structure.
If you must link between two different silos, make the outgoing link point to the category page for the other silo. Do not link supporting pages to one another, as that will interrupt the all-inclusive nature of the SEO silo structure.
If you want the content to stay as separate as possible, then try linking the category pages. It'll show search engines that you are transitioning to an entirely new silo. Always remember that if you want to keep linking within virtual silos, you need to build and create new silos for your websites.
Improve Your SEOs Practice with Silo Structures
The main point of this is that the organized content will improve the user's experience which will boost the site's SEO. Constructing a silo structure for your site will give you a strategy that can help in building content that's structured and links across the site.
If you use a CMS platform, you can use a third-party tool to help create siloed content. There are many plugins available to help boost WordPress SEO including ones for creating silo structures. You can find all-in-one SEO plugins that will guide your content planning strategies.
Now that you have looked at how silo structures can grow your website, consider strategies to restructure your site. You'll soon improve your chances of a higher ranking and greater subject authority for the right keywords.
Once you've set up your silos, it is time to perform internal linking. If you want help in doing it, check out Internal Link Juicer and check if this plugin will suit your needs.