What Is Siloing: Learning The Dos and Don'ts of SEO Silos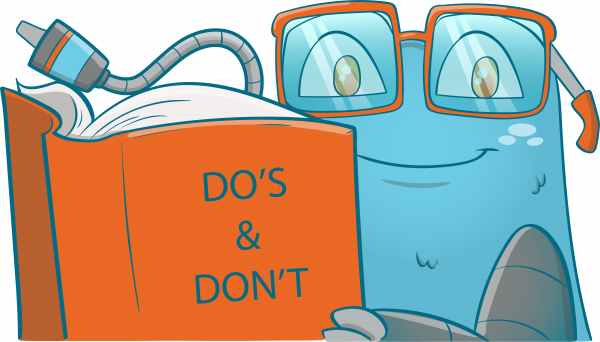 When it comes to SEO, siloing is the best way to make your website as organized as possible to make it easier for search engines and your visitors to find what they need on your website. It is necessary for us to know what is siloing and learn what to do and avoid in SEO silo. Reading is easy but it's important also to make sure that you know how to apply it when needed.
In this article, you will learn how to improve the siloing practices that will be able to help you with your content. Reading this article might help you to improve your siloing strategy. But first, let's understand what siloing is.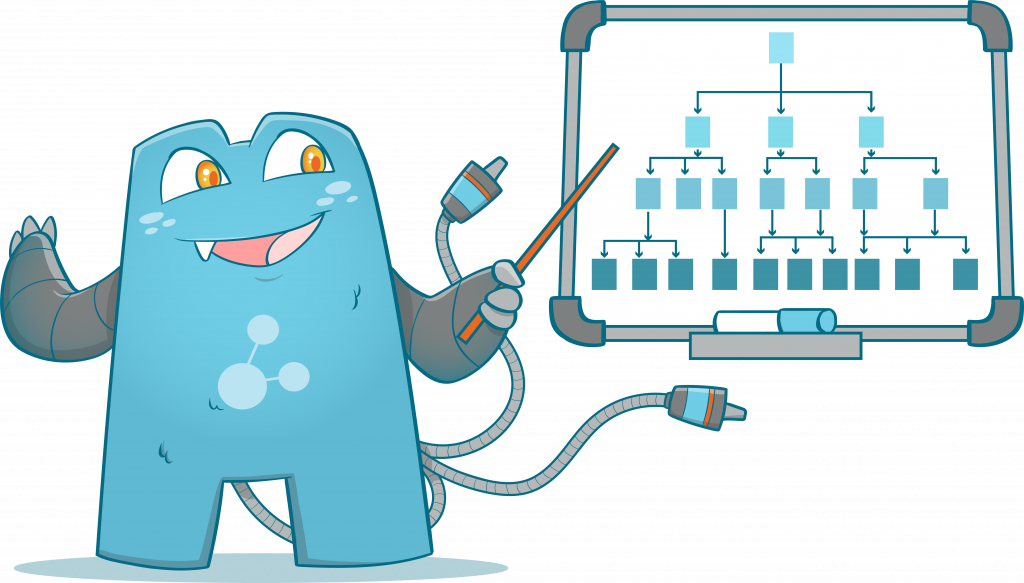 What is Siloing?
For you to rank higher in the search engine for broad, longer, and more specific phrases, your website must have organized supporting details to appear relevant for those terms.
Imagine how those painters organize their paints, paintbrush, and boards. Some painters want to save time in classifying what tools or paint they need. Instead, they stockpile those things for them to easily choose what color they need and spend more time on their painting.
Siloing a website is just like grouping those related pages together. It's either you establish the site's keyword-based concept through linking or structuring. Just like painters uses different types of boxes to organize different types of paint colors, Web owners must also silo a website to categorize its various content themes and makes it easy for the search engine what the website is all about.
Links are critically used within a specific theme section of the site and PageRank. It gets passed between a relatively related page or landing page to support the theme. Siloing your website will enhance the relevancy of your pages for the desired search term.
Your silo strategy will show what the site is all about and help bring you as an expert source for a specific topic. Don't let it be considered as a deranged mixture that has no keyword focus.
Search engine rewards the top keyword rankings to sites that have clear website structure and subject matter correspondence to match the user's query. This doesn't only mean that pages with an exact keyword phrase. Especially when the Panda algorithm was created, it was made to reward quality content.
What is the purpose of Siloing in SEO?
The main purpose of siloing is to properly organize your website and contents. Creating a Siloing strategy is a must if you want more traffic. Just like a chapter in the book, a silo serves as a group of themed or subject-specific content on the whole site.
The main reason this grouping has such a great SEO priority is that search engines reward the keyword relevancy within their ratio. It is based on a page and the rest of the website that has the most supporting content. This helps specifically to Google's evaluation of a site's ability, which is a part of the E-A-T aspect (Expertise, Authority, Trustworthiness).
SEO Benefits of Using Silo
Your website can benefit greatly by organizing your content through silos. The search engine will choose your website over the others in the same market because they will be able to easily understand your content and your target keywords. The links between the pages and topics will build up the website's topics and be able to keep the content highly relevant and focused
A great silo strategy associates both physical and virtual siloing. Those items within a physical category can interlink with the other items within that category. It's a very powerful technique, and if you don't want it for yourself, there are many companies out there that specialize in search engine optimization and they are very familiar with all those concepts and may be able to help you build a perfect silo.
Scheming your website using a silo structure can have a compelling improvement to your rank like:
User Friendly – Visitors like to find the information they need as soon as possible. Content silos help them do this and increase usage.
Builds Authority – If you want to make search engines believe that you are an authorized website, then you need to target a specific keyword within a thematic page.
Search Engine Friendly – It's easy for the search engine to quickly identify the relevancy of a page to the searcher's query.
If your website is seen as an authorized website, user-friendly, and search engine then, your rank will increase.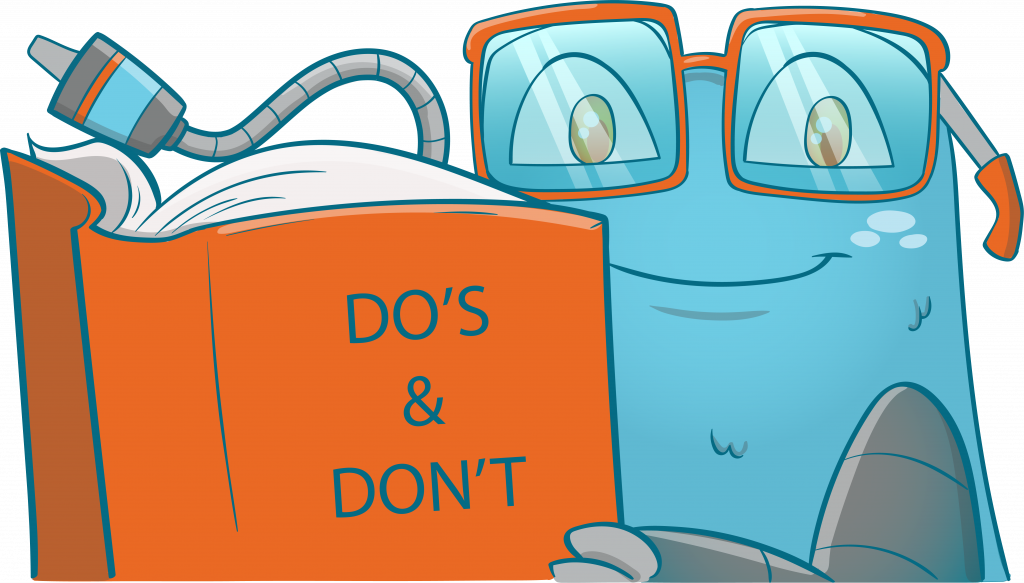 Do's and Don'ts of Building SEO Silos
Do Build Top-Level Landing Pages
It's necessary to do a Top-Level Landing Page because this landing page is essential for the function of your silo. Silos will be headed by each landing page so that it will fall to other content.
Other websites determine the underlying themes that define your website to be relatively simple. Concluding on what high-level landing page seems relatively genuine. Other sites that divide their sites into a more definite category may be tricky.
It's better to prioritize both the finding keyword research and current to help you conclude. Determining whether your site is exactly covering and the related keywords can help you identify opportunities that you might need on your content.
Do Overall Website Content Organization
On your SEO siloing strategy, It is necessary to keep the overall group in your mind. It will be easy to find out sidetracked with complete content and make sure that relevant pages link together
Nonetheless, another risk of silo SEO is that it makes pages too hard to access. It might lead to your visitors getting fewer related pages than your website could offer. This will not only affect your page visit but it will be also difficult for Google to navigate the page against you and might hurt your SEO.
Do Plan Crosslinks for Pages Within Each Silo
It should be necessary that each page in your silo should link normally to other pages in the silo. Pages need to be linked naturally and follow the ways that people would commonly search for content. Always use anchor text to support your keywords.
Content pages must be organized in a way that they are separated by category. Lower pages should never crosslink to other silo pages. This concept applies to silo creation. If they link to one another, your silos will be messy.
In other words, low-level pages are required to link to other high-level pages. When done correctly, bots and your visitors will be able to navigate from any silo to the top of another silo, from where they can easily navigate down through those topics. This approach dodges the silo dangers of keeping readers and bots from finding relevant content due to not enough crosslinking.
Don't forget to Create Content and Build your Silo
It should be necessary to create high-quality content better than any content that a search engine will likely find. SEO siloing depends on great content than any other SEO approach. Internal linking also depends on content relativity so that readers will want to explore more on your pages.
Never forget to use a correct SEO practice for all of your content to place all your silos at the top of the search result. Creating titles and headlines is a must to have a successful SEO within your silo. The title should always define that page content slightly describe how this page is different from other website content in the silo
It's necessary for heading to highlight the important topics and subject of the whole content. Having an overly long heading that don't contribute to the structure of the entire content is Google's hate.
Don't Forget to Build Lower Level Pages
It is better if you have at least five or more content pages for each of the silo themes. That also depends on your site, content, and goals, you may end up acquiring extra categories and becoming much more specific on the landing page category.
Don't forget to consider breaking your content in two if you have too much of it. If you don't think you have enough resources to fill the whole content then, try looking for options and look for ways on how to put pages into another silo.
Don't Neglect the Value of Flat Site Architecture
A deep site architecture website needs 10 clicks to enter a given page, compare this to flat site architecture. It uses another way to ensure that the page on your site will only need at least four clicks. It also applies internal linking and menu categories.
Flat or also known as shallow sites gather more views from the pages that get a lot of backlinks. These are like your homepage, to the pages that may not gain more traffic than the normal product pages.
The search engine is much better when it comes to finding all of the pages on the website. When those pages are closely related to a landing page. A flat site is not only for improving the user experience but also for attracting traffic to a lesser-known page to increase the overall benefits of SEO to your site.
Improve your Silo Structure!
It's necessary to know what is siloing and follow the do's that will help you organize your content. By then you can avoid the don'ts that will bring your hassle when optimizing your web content. To improve your user experience you must create a great silo structure and rank higher on search engines.
Having an organized website gains more attraction for both the search engines and your visitors. With the help of Internal Link Juicer, it will make your job as an SEO as easy as it can be. An organized website plus a more improved SEO silo structure will result in more traffic.