404 Link Reclamation: A Full eCommerce Guide in Finding Missing Internal Links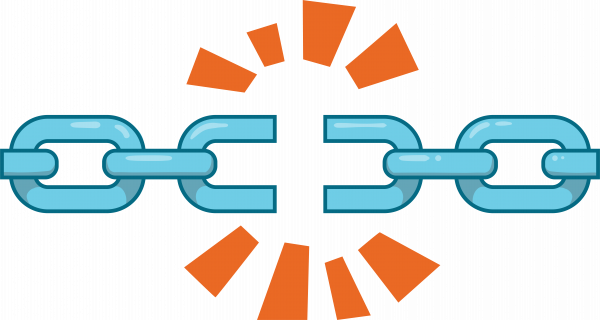 As an eCommerce site owner or a web developer, you often find yourself at a crossroads of choices. Whether it's to move permanently lost and broken internal links to specific pages or go for 404 link reclamation.
A well-informed and knowledgeable individual in establishing and developing a good eCommerce strategy is way ahead of competitors. Learn how to analyze and create positive actions towards faulty pages on a business website. It's an essential step to achieving greater heights in SEO rankings. This also effectively promotes products and services to potential customers.
What is eCommerce Link Reclamation
eCommerce 404 link reclamation is the systematic process of searching broken or removed links, fixing, and replacing them with updated URLs. Though not as extra as eCommerce link building, eCommerce 404 link reclamation is an essential part of optimizing your link profile and maintaining your search engine rankings.
Link reclamation is a promising opportunity for marketers and SEOs. It restores link juice, amplifies positive potential customers and visitors' experience, and assists you in establishing new backlinks.
According to a reputable source, 18% of backlinks result in a 404 or redirect to an irrelevant page, making eCommerce 404 link reclamation significant and necessary.
Claiming Unlinked Mentions & 404 Link Reclamation: Key Difference
Claiming unlinked mentions is reestablishing backlinks from business website mentions, eCommerce citations, products images, or other references to your brand or company that are already linked back to your eCommerce website.
eCommerce link reclamation is searching, fixing, and replacing business contents where your brand or company has been linking improperly. Lost or broken eCommerce links, also known as dead eCommerce links, usually occur when a business website eliminates pages or when URLs change during a site change of design or branding.
In simpler terms: Unlinked mentions are references to your business brand or company that are not linking to your eCommerce site. They provide a privilege to claim new links.
Whereas, broken links are pre-existing eCommerce links or backlinks which are currently lost (or broken). These links must be found and reclaimed.
Reclaiming Redirected eCommerce Internal Links
To begin, you must observe instances where you are redirecting to business blogs and product promotions that return 404 status. Various clients and bosses find it unsettling for their business sites to have 404 pages. Most business owners do anything for potential customers to find their sites.
The common solution is to set up a blanket 301 redirect to send any visitor trying to access a business page with 404 status to another page, their homepage or category page, for instance.
Site owners perform this since it helps potential customers avoid landing on faulty error pages, thus their user experience won't be affected. When visitors encounter broken links or pages, there is a high chance that they will choose to leave, rather than look for other pages on your website.
Redirecting also helps keep link juice in your website for a little longer and it keeps search engines from seeing 404 errors upon crawling your website.
Redirected 404s Confuse Search Engine
In fact, search engines, like Google, have clearly warned not to redirect 404s to your homepage.
This is because the search engine will interpret these pages as soft 404s- basically, normal pages that are treated as error pages. And search engines identify these pages as regular 404s.
The implication is all link juice that you think you are saving would not be passed to your homepage or category page. The ranking strength of your old business page will be lost, or worse, it would seem that you are attempting to cheat through establishing internal links and then sneakily sending them to your homepage.
This would lead to an increase in soft 404 errors in Google Search Console and a decrease in rankings for the original pages.
Redirected 404s Confuse & Frustrate Users
Visualize a potential customer clicking on an internal link for the URL
https://www.example.com/seo/automate-internal-linking
The visitor is looking for an automated internal linking tool, so he/she will click the link.  From the perspective of an eCommerce website owner, this is a great potential sale incoming.
But, the site is unavailable, or the business page was moved from /seo/automate-internal-linking to https://www.internallinkjuicer.com/hub/wordpress/wordpress-internal-links/ and the website owner has a blanket 301 for all 404 errors.
As a user, landing on the eCommerce website's homepage is very frustrating! You wanted to arrive on a specific page, but you cannot access it. Which is not good, but these things are happening. The more frustrating part is that you have no idea why and how you landed on a homepage.
So, the tendency is that potential customers will dig and search through your eCommerce site to try to find the page they wanted. Or worse, they will eventually leave your site.
Blanket Redirects Hide Bigger Problems
Backlinks may result in a 404. Generally, a 404 is not a big deal for SEO, the fact that they can happen can help unravel issues with your eCommerce site. Nevertheless, when you redirect all 404s to your homepage, you hide these faulty pages from yourself.
If you redirect 404 links, it is possible that it will affect the time to crawl, which in turn affects your site's SEO. Some visitors might still be interested in the old page, so you might want to consider other solutions before choosing to take down pages and redirect users to your home page.
When redirecting, it is also possible that search engines will grade your website lower, especially if the keywords for the previous page don't make sense for your home page.
In addition, if your eCommerce site has numerous listings (like a comparison shopping site) or user-generated content that may come and go, blanket redirecting 404s depicts your server must then process every redirect in your site. In large eCommerce sites, this could implicate hundreds, thousands, or millions of 301s per day.
This irrelevant strain on your architecture may slow down your entire eCommerce website, resulting in longer loading times for potential customers and search engines.
Finding, Fixing, and Reclaiming Broken eCommerce Internal Links
Fixing eCommerce internal links is an essential process to optimizing your business site's usability. It is the primary step in the 404 link reclamation process.
To look for broken internal links on your site, you have the option to use paid tools, like Internal Link Juicer, or to make use of free tools like Google Analytics and Screaming Frog's SEO Spider.
Steps in Finding and Fixing Broken Links
Tap on the Response Codes tab from the top menu
Filter by Client Error (4xx) and Sort the Status Code column from highest to lowest
Click to highlight a web address with a 4xx code and Click on the Inlinks tab that is at the bottom to detect internal links prompting to that page. When you get a long list of URLs having 4xx codes, you can opt to export the list as a CSV file.
Once you find all the pages on your business, site, you will need to update and replace all the URLs you've identified.
If you encounter old and unfixable internal links, it may be necessary to entirely get rid of the link.
Reclaiming eCommerce Internal Links
Recreate or republish the page as it was when the links are leading at it. The page is not to be eradicated. This is only applicable when you locate a 404 page that is still intended to be live.
301 the URL to a relevant and applicable page. This could lose a little link juice in the process. This is a more common option because it is the easiest. It requires only internal work and preserves a large amount of link juice.
Message the owner or webmaster of the site who is currently linking and prompt them to update the link to a relevant or appropriate page on your eCommerce website.
Every link builder knows that depending upon a third party to update, change, or replace a link is much harder and much uncertain. Thus option three is only a possibility. The webmaster or web owner might opt to just pull the link altogether.
Tendencies are you should just 301 (permanent redirect) the URL to another page that is relevant and done with it. And that is the last step to 404 link reclamation for internal links leading to broken pages on your business website!
Every Link Saved Is A Ranking Earned!
Every link matters. This is a good mindset from the point of view of an eCommerce website owner. Owners want the site to increase ranking and encourage potential customers for a longer stay and site revisit. Internal links that point to a 404 page or an irrelevant page are frustrating and would trigger them to leave.
You can improve your strategy and step up your marketing today. Internal Link Juicer has the right tools and plugins that can help you look for lost and broken internal links- effortless! View our packages and start your 404 link reclamation with us, similar to what Benjamin Franklin said, every link saved is a ranking earned!