A Guide on Link Rot and Internal Link Removal: 3 Proven Steps to Fighting Off Link Rot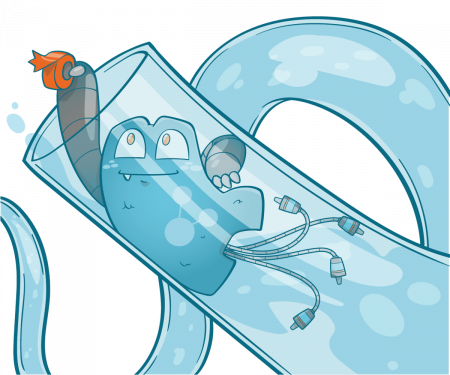 There are millions of links all over the internet, and the possibility that you'll be dealing with a broken one is low. However, you shouldn't overlook this issue if you're a web admin. Even if the percentage of broken links on a website is low, it could still harm your website.
One of the most dreaded problems with broken links that web marketers lookout for is link rot. In this article, we'll be talking about link rot and internal link removal.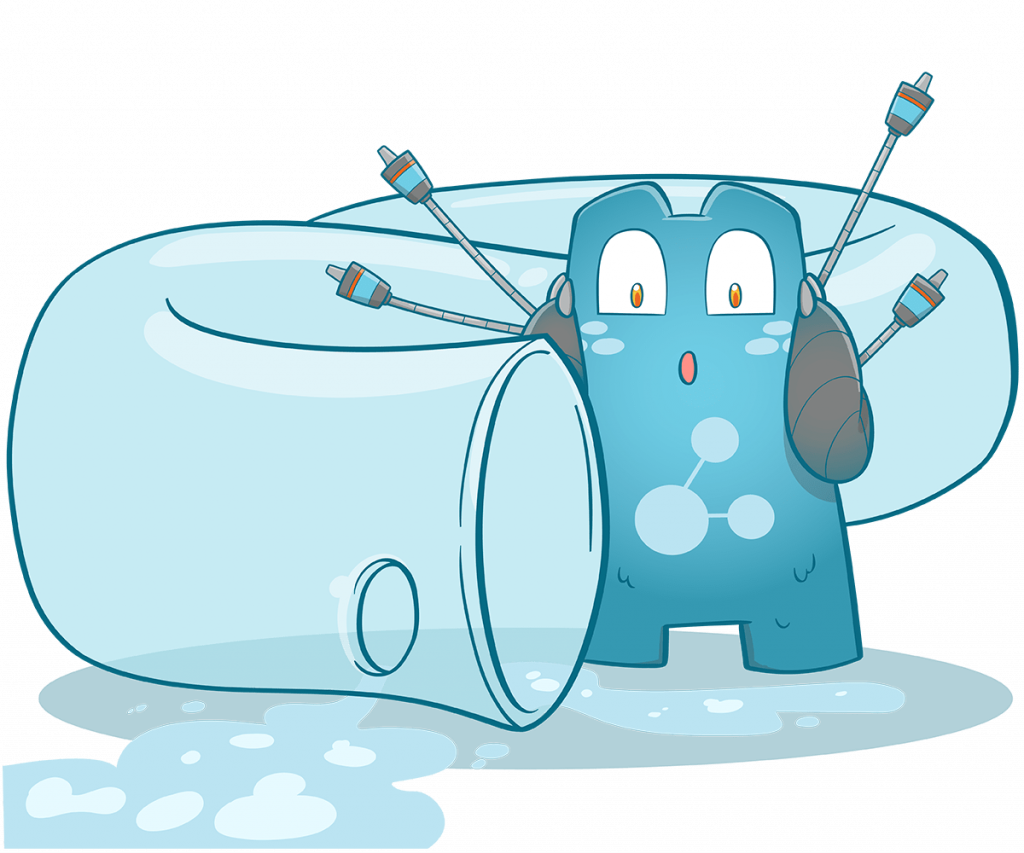 Link Rot: What it is and How to Prevent it
The internet is full of links that connect pages and websites. Your website and its contents alone may contain thousands of links to other pages within your site and other websites. But, what happens when pages are deactivated, deleted, or their URL is changed?
When links on your website lead to missing or deleted content, it is considered "link rot."
This can also be defined as the accumulation of links that have decayed over time. Link rot also involves links pointing to information different from the original citation.
When this happens, the content a visitor is looking for is no longer available on the server, which means they have been led to a dead end. Most marketers think this is a minor problem, but it happens more than one can expect. According to research, about 30% of the links shared across social media platforms are dead in just two years.
What Causes Link Rot?
Link rot occurs naturally, and some of the common reasons for it include:
Pages get moved, renamed, or deleted.
Websites cease to exist or get deleted.
Pages get censored from the internet by the government or other controlling entities.
Content gets corrupted or redirected to other places due to hacking.
When link rot occurs, the UX of visitors is negatively impacted, which can make their engagement with your site lower. When this happens, your rankings will also be affected. So, how can you prevent link rot?
Read on to know the most basic techniques in preserving published information online to prevent link rot.
Finding and Fixing Link Rot
To ensure that links to your content won't rot away, follow these simple steps:
Step 1: Locate Broken Links within Your Website
The first step in preventing link rot is to determine if your site contains dead links. You can use this using Google Search Console or through plugins.
Google Search Console is a web service that helps you identify internal links that flag 404 errors. You just have to log into your account and select Coverage in the left sidebar menu to use this service. Doing so will identify any 404 errors and place them under Errors.
Using Plugins to locate links with errors. There are a ton of plugins in WordPress that scan all of your content, identify broken links, and provide you with a list of broken links.
Step 2: Fix Internal Broken Links
Once you've generated a list of broken links on your website, you can review each of them and determine which action is applicable for every link. For example, if the broken link is due to wrong spelling, you can just correct the spelling, which will be fine after that.
However, if the broken links lead to missing, moved, or deleted content, you can use 301 redirects. Doing so will direct visitors to your other pages related to the content they want to view.
Remember that you should always link to related pages to prevent a 'soft 404 error when redirecting visitors.' Google won't send the traffic if the redirect is pointed to a page that isn't similar to the original content of the URL. The most common cause of a 'soft 404 error' is when webmasters redirect a page to their home page instead of a post with similar content.
A good plugin for WordPress is the Broken Link Checker by WPMUDEV. It allows you to check and fix broken links on your website with a click! Check out this plugin.
Broken Link Checker
Features:
Monitor Links on Your Website
Detect Broken Links
Notifies Your Via Email or Dashboard
Search and Filter Links
Highly Configurable
Step 3: Remove or Update External Broken Links
You should also consider the external links on your site since they contribute to better UX. When dealing with broken external links, you should first verify if the URLs you incorporated into your content don't have typos. If there are no visible errors, you'll have to replace those with new links to new or existing related content.
It is also good to contact the website with the broken link to inform them of the error.
Minimizing Link Rot on Your Website
Even with all the tools and techniques you have, identifying and fixing broken links can take some time. That is why avoiding link rot in the first place is easier. Here are some of the best practices in preventing link rot on your website.
Pick Reputable and Stable Sites for Your Links
It is important to know that the sites you choose to link play a vital role in preventing link rot. Sites that have established their authority through the years can mean that their links won't break anytime soon. Plus, authoritative websites tend to have good link managing techniques.
You should also limit linking to personal websites since they are more prone to being left by an owner to venture out to other businesses or focus on other things.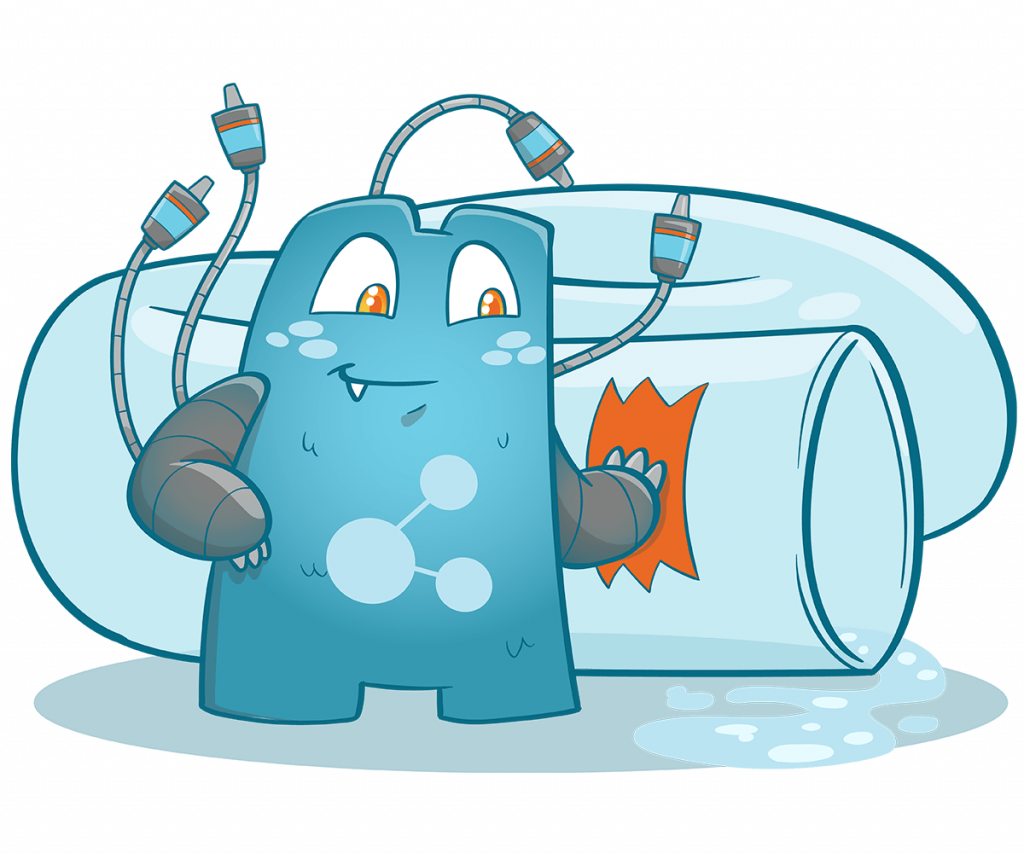 Avoid Link Shortener Services
You need to be aware that a third-party link shortener service may eventually cease to operate or maintain the quality of your links or expire. That is why choosing a well-established one will help you get full control of your site's links.
Removing an Internal Link from Your WordPress Site
Removing internal links in WordPress isn't that hard. Just click edit post, then hover your mouse over the internal link you want to remove and click the 'remove link' button. The button looks like this:
However, if you are going to edit the link, click the pencil icon and input the new URL.
If the links you want to remove are too much for you to process manually, there are plugins or tools which you can use to remove links that fall under the parameters you have set.
Should You Remove Backlinks to Your Site?
We know that backlinks give value to your site. However, there are instances when they already affect your rankings negatively. Here are examples of when you need to remove backlinks to your site:
Spammy links directed to your site to lower your rankings
Over-optimized anchor texts which make links to your site look 'unnatural'
Links from a location that is too far from your target market
Links from lousy, duplicate texts are an indicator of Google's Panda update of low-quality links.
Removing Backlinks to Your Site
Now that you have an idea of which links to pick off from your website, here's how you can remove them.
Contact the Website Owner
Once you've identified the links that might negatively impact your website, you can contact the website owner and ask them to remove the link. It is terrible to demand the other website remove the link, so try to ask them politely (this approach usually works better).
But, what should you do when facing web admins who ask for payment for the link removal or don't reply at all?
In this case, you'd have to try other techniques to remove the links from your website.
Locate Low-Quality Pages with Bad Backlinks
Another method to remove damaging backlinks to your site is locating low-quality pages linked by backlinks and getting rid of them instead of the links. When using this method, you should be aware that you'd have to sacrifice the value these low-quality pages give your website.
Also, try not to remove a lot of low-quality pages since Google might get the wrong message due to many 404s on your website.
Get Rid of the Domain and Start All Over
We know this sounds too drastic, but if your website is full of bad backlinks and removing the backlinks will leave you with little to no pages at all, getting rid of your domain might just be the perfect solution for you.
Plus, this is already a good solution if your site isn't worth investing in to clean up the bad links.
During the process of removing links, you should expect to lose a lot of traffic. Links to your website will be fewer, which means Google will be signaled that your site is 'less' interesting. However, don't worry about it. Eventually, it will work out, and you'll regain the traffic you had before you removed the backlinks. But this time around, you will know which sites to get links from.
Optimizing Your Website through Internal Link Removal
Internal link removal may sound like a daunting and challenging task. But, doing so can help you maintain a healthy website without broken and damaging links. At the beginning of the link removal process, expect a little less traffic, but as you gain more quality links, your website's ranking will be higher.
If you're looking for a WordPress plugin to manage your internal links, check out the Internal Link Juicer plugin today!