High-Quality Content and Internal Links: How to Create Great Content and Using it for Your Strategy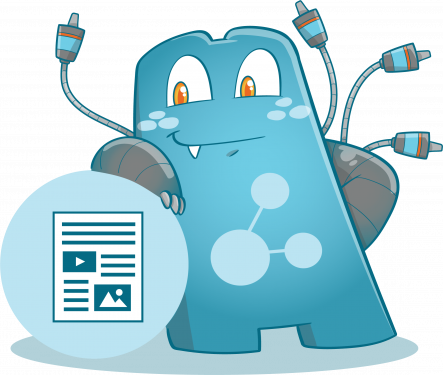 When it comes to search engine optimization (SEO), one of the key aspects of a website you need to focus on is your content. Every site owner should know that high-quality content and internal links and how to create great content are among the top elements in your site that attract visitors as well as search engines.
However, great content alone cannot bring you to the top of the ranking. You also need to implement a good internal linking strategy to support your SEO practices.
What Qualifies as High-Quality Content & How to Create Great Content
The thing about content is that there isn't an objective definition for it. There are only criteria set by most marketers on determining the quality level of content on a website.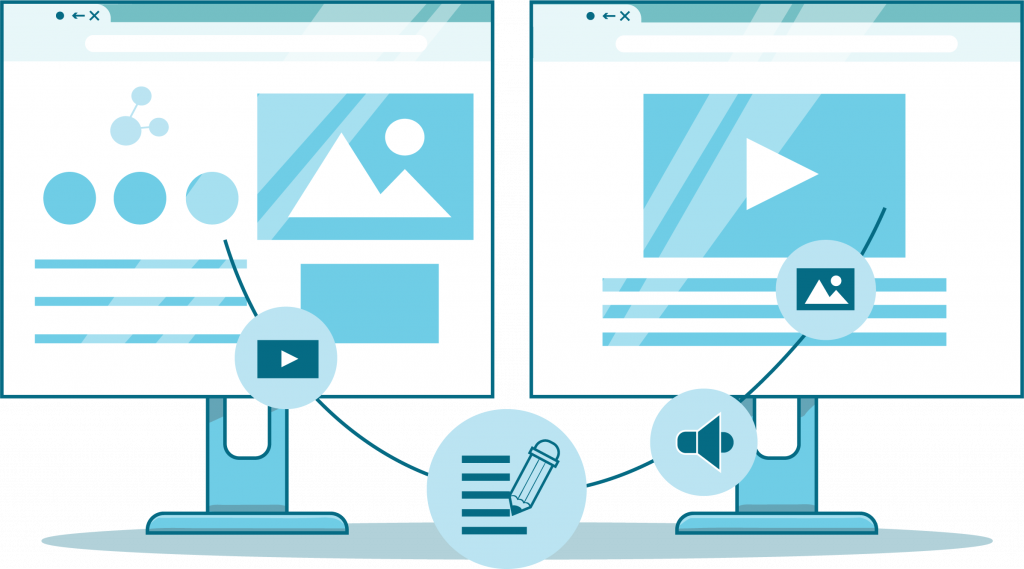 Below are the 3 most common features of high-quality content.
Credibility
There are millions of content all over the internet and determining whether a post is credible or not is difficult. It would take some research for a reader to know whether the post is credible or not.
For writers, having credibility will bring you places. If web users know that your site only provides credible information, it will be the go-to for audiences looking for answers which involve the industry you are in.
To make your posts credible, a writer should always remember that the content they produce is honest, real, and relevant. Building credibility is often hard, but it goes a long way.
Writers must also take note of their tone since it affects how visitors perceive your content. Content that is too serious will sound trustworthy but won't sound fun to read. So try to make your copies sound more natural so it falls between sounding too technical and fun.
Remember that the voice of your copies adds authenticity, which in turn increases credibility.
Another way of making credible content is to make content that is valuable to your readers. Your content team should focus on looking for topics that will give relevant information to your readers and audiences.
The information you post should be backed with real research or based on the experiences of real people. This way, the pieces of content on your site will sound more professional and look more 'expertly made'
The internet is already full of information about different topics so your content may be similar to other websites' content. This is where rehashing content comes in. However, when rehashing content, you should try to introduce a new perspective to make your content more interesting for readers.
Mastery of the Craft
Similar to any other craft, the presentation of your content matters, especially to your visitors. How do you expect a potential customer to stay on your site if the site isn't pleasing to the eyes? Well-crafted content can connect easily to your target market.
Here are things you need to look out for to know if you're displaying mastery in content creation through your content:
Your content should be incorporated with a website that has a simple yet stunning design. It is also important that your website's content is organized so that visitors won't be confused.
Using flashy colors isn't also advisable unless the 'flashy colors' align with your branding.
A website without images can also look boring for web visitors. Remember that when placing images, they should be of high quality (not blurred) so that visitors will understand what you're trying to convey.
Plus, you need to ensure that the images you incorporate into your content are relevant to the content itself. Imagine looking at an image of a dog. From there, you would expect that the content you are about to read is about dogs. But, what would you feel if suddenly, the content is about cars? You'd probably get Annoyed since the content isn't what you were expecting.
The most basic aspect of high-quality content is excellent grammar. When writing copies, it is your duty to ensure that your content can be understood by readers. Making grammatical errors from time to time can be acceptable, but if it frequently occurs on your site, then you have to start auditing all your content and fixing what needs to be fixed.
Plus, you should be wary of misspelled words and purposeless typos. Learning the basics of grammar isn't hard so you should try investing if you're still no good at it.
The story of content is what makes visitors engaged and interested. The way you tell the story of your content is what connects every sentence, paragraph, and thought in it. With great storytelling, you can make your visitors want more.
Regardless of the content, your story should be consistent throughout the content.
Engagement
A high-quality content receives a lot of engagement. Engagement can come in the form of clicking links, commenting on your pages, creating reviews about your products, and sharing them on social media platforms.
Clicking links in your content is one of the most common forms of engagement. Whenever a user clicks a link, it means that they want to get more engagement from your content. This is where optimized anchor texts come in. All your content should contain anchor texts that pique the interest of users to get more engagement from them.
Clicking links is a voluntary act for visitors. But if you want to elicit engagement from users, the easiest way is to put a comments section after your content. Doing so helps you build a connection with your readers and know their perspectives on your content.
Engagement can also come in the form of shares on social media platforms. If your visitors share your posts, that means that your content is relevant, valuable, credible, and trustworthy to be shared.
Why is High-Quality Content Important
Your content is the most important thing on your website since it is the element in your website that can convert customers. A well-researched and valuable content is what most customers look for and sets your website apart from other websites fighting over the top rank in your industry.
Visitors aren't the only ones looking for high-quality content. Search engines also scour the internet for content that they think gives value to the users. Most of the time, search engines want to find content that is relevant in the industry and is connected to other high-quality content within and outside the website.
Remember, every new page that you make that contains quality content is a new opportunity for you to connect with customers and try to convert them.
The bottom line is, people will only stay on your site if they find it trustworthy and reliable. If visitors find that your website's content isn't credible or interesting enough, they might leave after arriving on the site. When this happens, your bounce rate can be negatively impacted. In addition, there's a high chance that the users will not come back to your website due to a poor first impression. Users need a reason to come back to your site so making sure that your content is trustworthy, engaging, and values should be your top priority.
Internal Linking and High-Quality Content
Once you've crafted high-quality content for your target audience, it is time for you to start connecting with them.
Establishing an excellent site structure means that your relevant pages are interconnected with each other and it forms a path for users to get the most out of your website. It also allows you to spread the link juice (link authority) all over your pages in hopes of bringing low-performing pages to the top of the rankings in SERPs.
Internal linking improves user experience (UX) because it gives users the chance to navigate your website with ease. When they click a link, they are transported to another location on your site that is relevant to the page they are currently on.
Here is a list of the advantages of connecting high-quality content using internal links.
Boosts Page Views
A web visitor will likely view more of your pages if the anchor texts and internal links used on your content pique their interest. Relevant internal links will allow users to discover fresh content that will provide them with newer information about the industry your website is in.
Improves Page Rank
When a particular page on your site receives a huge amount of link juice, the only way you can spread the juice is through internal links. This means that the pages linked from the high-authority page will also receive a portion of the link juice that the primary page received.
The linked pages will get a little boost in their authority which in turn boosts rankings in SERPs.
Improves On-Site Time
Using high-quality content and internal links can also increase the amount of time that users spend on your site by giving them the option to explore other locations on your website. When users transfer to other pages on your site after being on the page they landed, your bounce rate will also improve.
Ruling Out Competition Through Quality Content and Links
Internal links are vital to connecting important pages within your site. Without them, you won't be able to spread link juice and direct visitors to the most valuable content on your site. However, you should also remember that knowing how to create great content and its quality is just as important. Connecting irrelevant content will only annoy users and make them leave your content.
If you're planning to start linking your most important pages, you'd need a tool to manage all these links. Check out Internal Links Juicer's premium plugin to know if it will fit your needs.