8 Ways on How To Build Domain Authority through Interlinking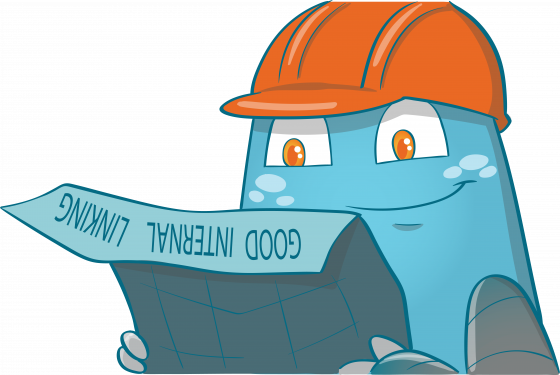 How to Build Domain Authority through Good Internal Linking
To have a successful website, you have to ensure that you hit ranking factors (how to build domain authority, picking the right keywords, having quality content) and combine them with other strategies. These may include marketing and link building (internal and external linking) tactics and ranking factors—meta tags, domain authority, content quality, etc.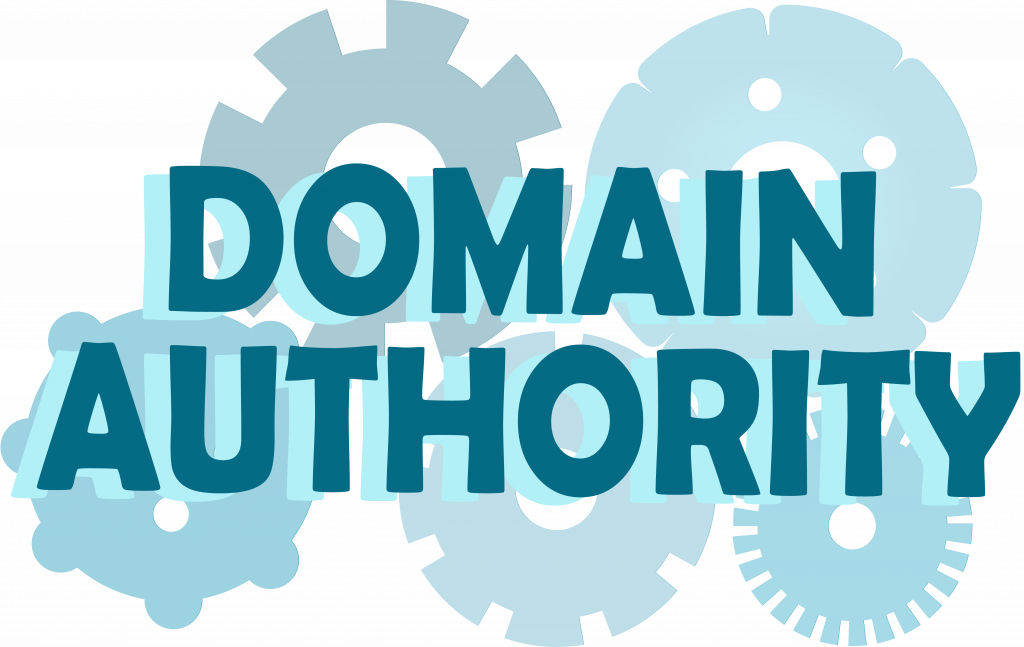 Domain Authority: A Brief Overview
We know that aiming to have a higher ranking is challenging considering all the ranking factors you'd need to accomplish. One of these factors is the Domain Authority (DA). Moz developed this search engine ranking score, and it is used to predict the likeliness of a website ranking in search engine result pages (SERPs). The Domain Authority scores can range from 1 to 100. So, the higher your DA score is, the higher your ranking in SERPs might be.
Calculating Domain Authority
Several variables like linking root domains and the number of links are evaluated to develop a single DA score. Once scores have been set, you can already determine whether your website's "ranking strength" can put you on the top ranks. However, you should remember that Domain Authority is not a Google ranking factor and has no direct effect on the SERPs.
In recent years, updates have been made with Domain Authority. The new calculation of DA score comes from a machine learning algorithm's prediction on how often Google uses a domain in its search results.
Since machine learning gives out the Domain Authority Score of a site, your score might often fluctuate. This is because of the regular inflow of different data, which directly affects a score's computation. For example, if a website suddenly acquires thousands of high-quality links, every other site's DA would significantly drop relative to that website's.
Most established and authoritative websites on the internet have increasingly larger link profiles which means that they are guaranteed high-DA slots. This leaves fewer slots for domains that are less authoritative and with less robust link profiles.
What we're trying to say here is that it would be easy for domains to grow their DA score from 20 to 40 than increase it from 70 to 90. That is why you shouldn't use Domain Authority as an absolute metric and use it only as a comparative one.
How Do Domain Authority Scores Help in Improving Sites?
In some cases, it is tough to know if your site is working well. If you're asking yourself why your site still isn't showing up in search results even if you're doing all the right things, maybe it's time for you to evaluate other metrics like Domain Authority.
Once you examine your domain authority score, you can now create strategies like having quality content, having inbound links to blog posts, product pages, and improving your website's overall architecture. Websites with no inbound links at all usually get a DA score of around 1. So, be sure to include them to help increase your DA score.
Domain Authority Score
What is a Good Domain Authority Score?
As stated earlier, Domain Authority scores range from 1 to 100. In DA rankings, the higher the evaluation, the higher the probability of better results in SERPs is. So if you score around 90, then basically, it means that the quantity and quality of links your website receives are good.
Suppose a page receives backlinks from pages with high authority (Google, Government Pages, Wikipedia, famous magazines, or newspapers). In this case, there is a chance that the page will have a higher DA score.
However, aiming for backlinks from high-authority sites shouldn't always be your goal; you also need to consider where you get your backlinks from. If you're the owner of a local business website, you should be aiming for backlinks from regional newspapers or local magazines under the same industry as your business. This is because these types of backlinks are more valuable to your business's target audience, even if their DA scores aren't that high.
Good domain authority is different for every business. Ultimately, it is vital for you to analyze your business well, know your competitors, and that's where you will draw conclusions that will significantly benefit your website.
Raising Your Domain Authority Score
Maybe you're wondering how you can build domain authority and rank better than other competitors, right? Before we tell you some tips, remember that you shouldn't just focus on the total number of links to get higher ratings. You must also consider the quality of those links and that they're relevant to your content.
To build Domain Authority, here are a few tips:
Prioritize relevant backlinks
Ensure that all the sites linking to you have a do-follow
Create quality content to get natural backlinks
Ensure that your content is focused on your core audience
Always update old content
Identify your competitors
Implement marketing strategies to increase your website's visibility (using social media, newsletters, etc.)
Study your competitor's backlinks, and see if you can also get similar ones
Building your Domain Authority takes time, so be patient. As long as you follow good practices, you can expect good results in the future.
Examining Domain Authority Score
Due to its complexities, DA scores can really give users a definitive level that specifies what a good or bad score is. However, if you want to beat your competitors, you should aim to get higher DA scores than their domains.
There are three ways to do this:
Perform a Link Profile Audit
Your link profile is a complete list of all the backlinks on your website. To get higher DA scores, check whether the links are from high-authority sites. Using SEO tools can help you determine which links are healthy and which should be changed.
Create Engaging Content
Getting organic traffic and good bounce and exit rates can significantly influence your scores. Thus if you're aiming to boost your scores, you'll need to create quality content that will attract visitors and keep them engaged with your content.
Earning High-Quality Backlinks
Most webmasters use a method called the "skyscraper method," which basically means that you assess your competitor's content and make sure your content is superior. After this, you'd check their backlinks, and you'd want to look for more valuable backlinks.
Integrating Domain Authority into Your SEO Strategy
If your business already specializes in something unique and you've already established a good website with good domain authority, that is already a great start. But, to keep your spot as a top site in your niche, you should ensure that you're combining your domain-building strategies with relevant SEO strategies.
It would be wise to combine these two strategies since implementing Domain Authority strategies alone isn't healthy for your site. Here are simple SEO strategies you can use:
Know Your Keywords
You can't do anything much if you still don't know the keywords you want to rank for. So, be sure to do proper research and determine which keywords web users might use to direct them to your website. Don't forget about related keywords or keywords with synonyms to the keywords you're targeting.
Use Your Keywords in Your URLs
Be sure to include the keywords you're ranking for in your URLs. This helps your visitors have a more great UX since they will get an idea of what your page is all about and if it talks about the service or product they're looking for.
Optimize Page Titles
You should also focus on creating engaging and exciting page titles for your web pages. When thinking about page titles, look for those that will pique the user's interest without overdoing them. Sometimes, having exaggerated titles will discourage readers since they believe that your content is just a typical clickbait. In addition, be mindful of headers, as they also play a huge role in SEO.
Improve User Experience
To get strong SEO rankings, you should also focus on improving your website's user experience. Your main goal in this method is to give users ease in navigating your website and getting the information they need without getting lost and losing interest in your site.
Dominate the Competition with Domain Authority
Although Google doesn't use Domain Authority in ranking websites, using it can significantly help you build a good website. Through DA, you'll effectively gauge how much organic traffic you're going to receive from Google.
So, if you're looking to get higher SEO rankings, you might want to consider ramping up your domain authority strategies and knowing the importance of internal linking. As we've said earlier, it takes some time to develop domain authority, so if you do not see immediate results, that's totally normal. Just keep on following healthy strategies to get good results.
If you still have questions on how to build domain authority and you'd want to know more about the benefits of internal linking, visit internallinkjuicer.com today!