Top Google Ranking Factors for Business Sites – Is Internal Linking Relevant?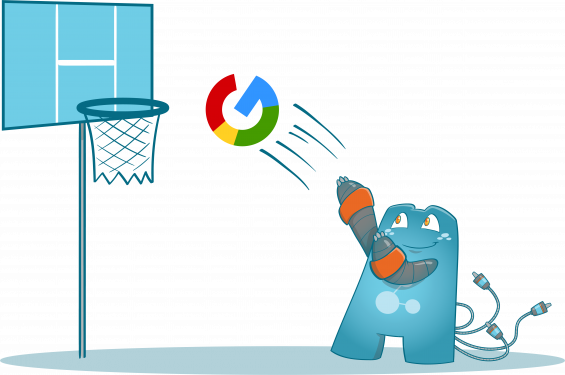 A high Google ranking is one of the most sought spots for most eCommerce websites out there. Getting a good ranking means that your site is optimized from within and offers one of the best user experiences in the industry.
Reaching the top page of SERPs is quite a challenging task since you've got to hit many Google ranking factors. Here, we discuss the most crucial ones and how you can use them to gain a higher ranking.
Ranking Factors: What are They?
Search engine optimization (SEO) has never been more popular. More and more websites have been investing a lot of their resources towards SEO in hopes of increasing their SERP ranking and online presence, which in turn increases organic traffic that could be converted to sales.
It is essential to understand how SEO works before going deeper into ranking factors. Without proper SEO knowledge, you won't know which ranking factors you should be focusing on. And when that happens, you might just be wasting your time and effort on the wrong things.
Ranking factors are what Google uses to determine your eCommerce sites ranking among all sites under the same industry. There are different types of ranking factors, and we'll be going through them one by one. But, before we go there, let's first discuss what Google looks for when ranking websites.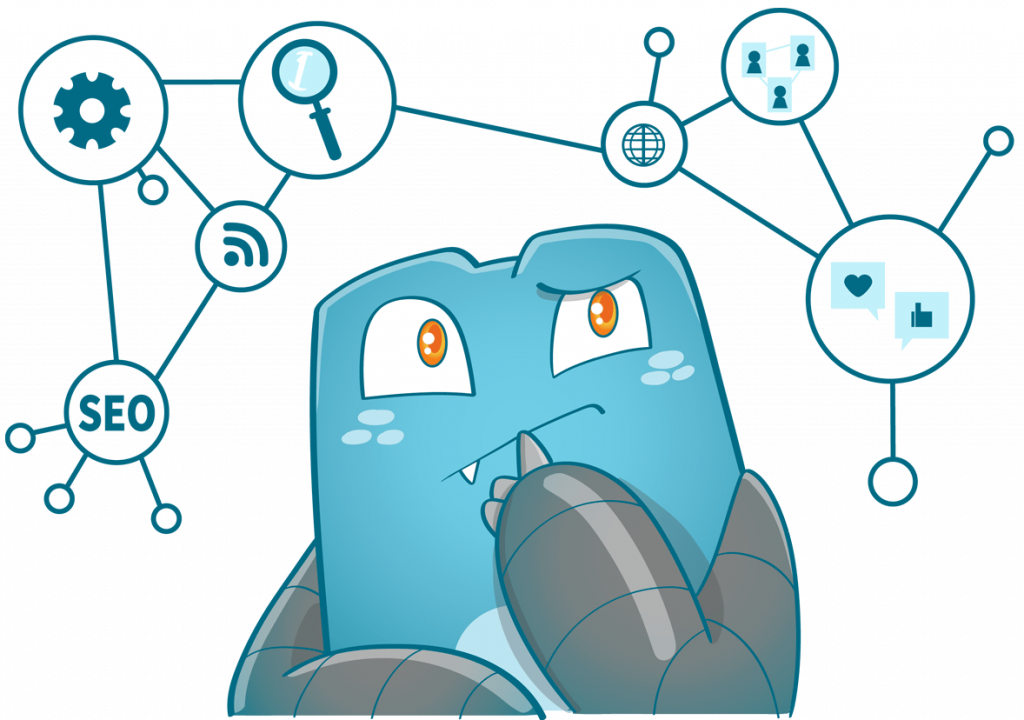 What Does Google Look for?
Since the primary purpose of Google is to "organize the world's information and make it universally accessible and useful," valuable content is what Google looks for. To do this, Google dispatches web crawlers to visit different websites; they add optimized pages to their index and catalogs them. When a person searches for something, Google will look for websites in its library that best match the search terms entered by the user.
Google employs various complex algorithms to pick which websites are displayed in a SERP and in what order. Once your site lands on the SERP, you'll then have to rely on your page titles and meta descriptions to get people to click your link.
Remember, your ranking isn't permanent, and keeping this ranking isn't a relatively easy task. You'd need to constantly update your content and SEO practices to ensure that your site doesn't fall off the search engine placement ranks. Here are some of the few things you need to accomplish to get ahead of the competition:
Have a clear purpose for the page
Create a large volume of top-quality content
Focus on building your site's reputation
Display the website info, along with the content creator's info
Aim to minimize bounce rates and increase on-site time
Enhance Expertise, Authority, and Trustworthiness (E-A-T)
Types of Google Ranking Factors
Technical Google Ranking Factors
When most eCommerce marketers hear the word 'technical,' their first reaction would be to not associate themselves with it since many things associated with that word can be complicated and troublesome. That may be true to some extent for SEO; however, it wouldn't last long. Once the website structure and content management systems have been set up, and everything is in good working order, there won't be many tasks left to do other than the maintenance required.
Here are the technical Google ranking factors you need to focus on:
Websites that take forever to load are one of the most annoying things you can encounter. Quick and seamless loading for web pages is a core component of technical SEO since it is the first thing visitors experience.
If the first thing they experience is a slow loading page, the chances of your bounce rate skyrocketing are pretty high, which will hurt your rankings. When viewing a web page, users expect a smooth browsing experience. That is why page loading speed is an important ranking factor.
When Google crawls websites, they use mobile-first indexing, which means that the search engine primarily evaluates its mobile version. Even if the desktop version of your site is excellent, your ranking could take a big hit if the site hasn't been optimized for mobile.
If you're aiming for a high rank, ensure that your website can be viewed properly across different types of devices, not just a desktop.
Search engines work by crawling and indexing the different pieces of content on your website. However, they won't be able to analyze and index the information on your site correctly if there isn't something that connects the pages.
This is where internal links come in. Internal links, also known as hyperlinks, are what connect pages within your website. The more organized your internal linking structure is, the easier it would be for search engines to find what they're looking for.
Internal links are commonly used to connect pages that are relevant to each other. For example, you can connect a blog that talks about winter clothes to pages that talk about separate winter clothes like one for the best winter gloves, affordable winter jackets, and so on.
Internal links are a good ranking factor to consider since it doesn't only help Google understand and index your content. It also keeps your visitors engaged; thus, more engagement which results in increased on-site time. Plus, with proper internal linking, your visitors will have ease in navigating your website, and they'll realize that they don't have to scan through multiple websites just to find what they're looking for.
On-Page Google Ranking Factors
Here are the on-page Google ranking factors that you need to focus on to improve or retain your ranking:
Whenever a person searches for something on Google, they usually just input a couple of words to find what they're looking for. The words they enter in search bars are what we call keywords. These keywords are what search engines use to know which websites to display on SERPs. That is why putting keywords at the center of your SEO strategy is a good idea.
Before launching a website, it is critical for you to conduct keyword research to get an idea of what keywords you should be targeting. Also, thorough keyword research should be performed before building out content for a page or writing an article. 4-5 related keywords are already enough and ensure to incorporate them into your content naturally.
Search engines are intelligent, and they can identify when web admins try to spam their target keywords into the content for the sake of SEO.
It is also advisable to incorporate keywords into title and header tags. Search engines use these tags to understand your page and what it talks about. Also, title tags are what visitors immediately see when looking at the search results page.
Meta descriptions are the short descriptions that you can see below the title when searching for something in a search engine. Although meta descriptions aren't considered a significant ranking factor, you still need to focus on them since they can increase the click rate of your website. Plus, meta descriptions give searchers more information or a summary about the content of your page.
Sometimes, when we load a website, the images fail to load. Instead of showing a picture, a text appears at the bottom of the box where the picture was supposed to load. The text that you see is what we call image alt-text, which is the SEO component of images on a website.
Every image you see on a website comes with alt-text, also called the alt-tag. These texts are used to make your website accessible to visually impaired searchers who rely on screen readers to search the internet. Plus, alt-tags are also used to help search engines understand an image and index it correctly.
Remember that optimized alt-text can move your images to the first page of image search results, which means you could get higher rankings for it.
Optimizing URLs may sound not essential; however, a well-structured URL has an impact on your search engine ranking. A jumbled URL with many different characters makes it hard for search engines to understand and learn about your page.
On the other hand, a simple, concise URL and your target keywords are SEO-friendly and great when aiming for a higher SEO page rank.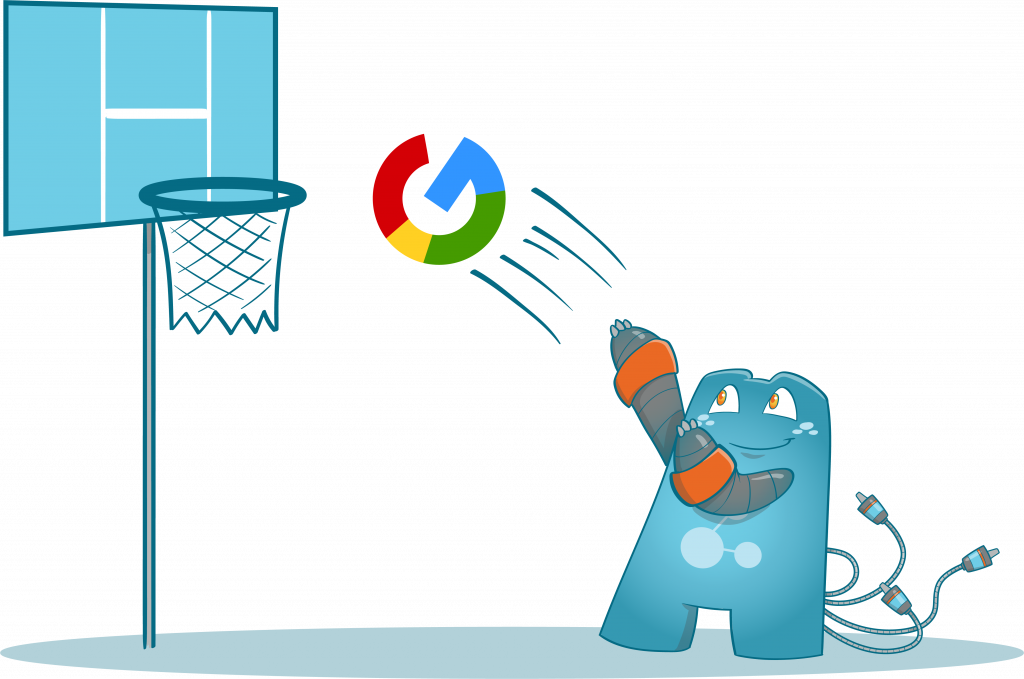 The quality of content you publish is among the most important Google ranking factors you need to focus on. Let's face it; your content won't be on top forever. There will come a time when your articles will lose their value. That is why keeping your content updated is vital to keep your rankings consistent.
Google values the freshness of content as well as accuracy and relevancy when determining your content's ranking. So, if you think that your content is getting old or outdated, try updating their keywords and information. However, don't just focus on updating old content; you should also publish new content regularly.
Off-Page Google Ranking Factors
Off-page ranking factors usually involve entities outside your website, such as PR efforts (social media advertising, influencer outreach, digital marketing, etc.). Every off-page ranking SEO strategy has a focal point which is the use of backlinks.
Backlinks are hyperlinks coming from a page outside of your domain. Google uses backlinks to determine the rank of a page. The more quality backlinks a page has, the more Google will increase its ranking.
So, how does a website get backlinks? Here are four strategies to help you out:
Quality Content – if you create high-quality and unique content that provides value to audiences, you can expect to receive backlinks without asking for it. If other websites think that your content is relevant to them and provide valuable information for their users, they will link to your content.
However, it takes years to build this kind of web authority. So, if you're planning on taking this strategy, you'd need to put in some extra effort in creating high-quality content and patience in waiting for other websites to notice your content.
Cold Outreach – cold outreach is also an excellent strategy to get backlinks. Here you'll have to find content relevant to yours and pitch your content to the author to get a backlink from them.
Guest Posts – looking for guest blogging opportunities on other websites can also be good in getting backlinks. So, how does this work? As a guest poster, you'd submit a blog to another website, and you'll incorporate links in the article that leads users to your pages.
Thought Leadership Content – This is a relatively new strategy in acquiring backlinks. It works by identifying opportunities to get featured on podcasts, webinars, or other forms of media and creating content that generates links on its own
You won't have to deal with unorganized links anymore through Internal Link Juicer's plug-in. Visit Internal Link Juicer to know more about our product.
Rank Higher by Optimizing Google Ranking Factors!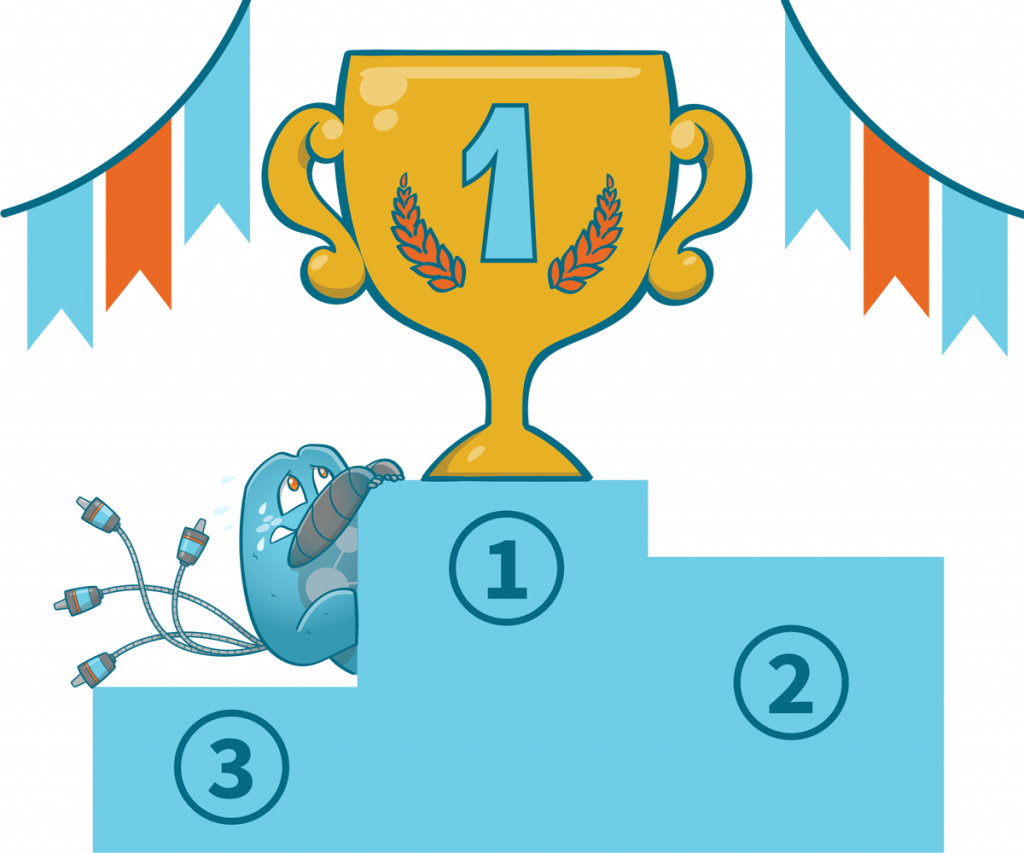 Ranking higher on SERPs can't be done overnight. Climbing the search results takes time and a lot of effort. Remember that if you optimize your website and hit all the google ranking factors today, you can't expect to be on the first page of SERPs tomorrow or any time soon. Ranking higher is a long process, and you'd need to keep your site functional and optimized all the time. If you do so, you'll start to see organic growth in the near future.
Organizing your internal linking profile is an excellent way to start your optimization process. Get Internal Link Juicer's premium plug-in to manage all your internal links.