7 Benefits of Internal Linking to Small Businesses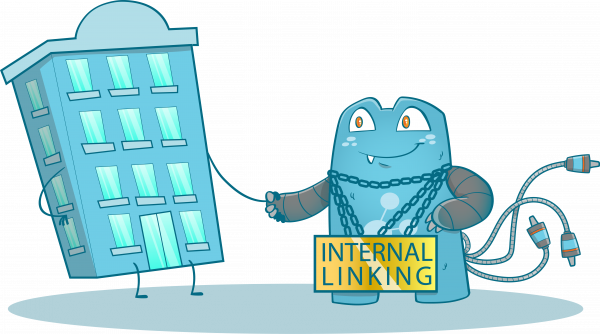 The business world nowadays is getting more competitive and innovative. The advancement in technology paved the way for more creative and tighter competition in the market. Online platforms become an active media wherein business owners, be it small or huge, promote their products and services.
Thus, a business owner with a good online marketing strategy is a plus and is surely more advanced than other competitors. There are many ways to step up your game in the universe of e-business – and learning the benefits of internal linking is one of them!
Internal linking (a simple technique included with most SEO services) is the creation of links between different articles on your website. Implementation of internal linking strategies is crucial for your SEO success and if you are equipped with the right tools it is sure to be a piece of cake.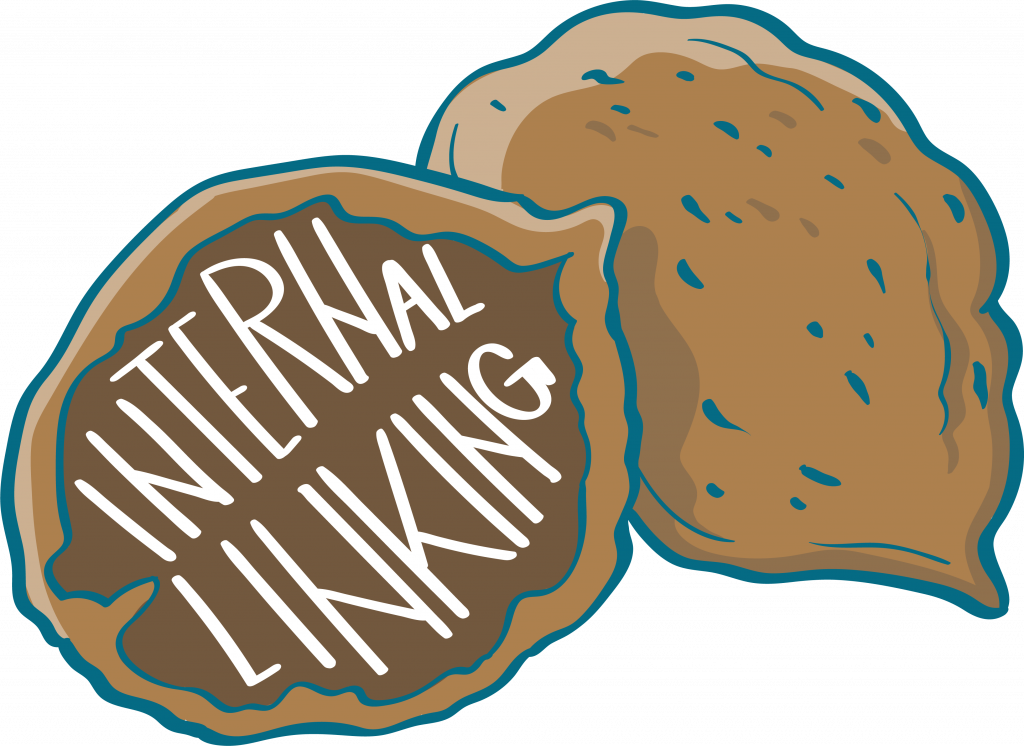 Internal Linking in a Nutshell
As a business website owner, it is your primary aim to rank higher in search engines. When your eCommerce website has a good ranking, potential customers will easily find your site on search engines, thus making your products and services readily accessible and enticing to prospecting visitors.
And to rank, your content requires links because search engines only entertain posts and pages that link to external and internal references. Correspondingly, internal links bridge the content and notify the search engine about the structure of your website.
Internal links help establish the hierarchy of your eCommerce or your service website by letting you prioritize relevant pages. They also play a significant role in assisting you to post more link juice. Thus, the right internal linking strategy helps your e-commerce website's SEO performance rank, consequently driving traffic to your business.
Importance of Internal Linking to eCommerce SEO
Search engines like Google take account of the quality backlinks and anchor text targeted in the shape of keyword rankings. Likewise, search engines also consider the internal linking parameter for enhancing website ranking.
Nevertheless, internal linking gives more relevance to a specific webpage ranking. For your eCommerce site to boost rankings on Google, it is imperative to establish inbound links coupled with the internal linking structure to achieve top rankings on search engines.
Key Benefits of Internal Linking to Small Businesses
Disseminate Benefit to Other Pages
Internal linking in its very nature depicts that it disseminates the benefits to other links on the same website. By linking an article to another article, your ranking will heighten.
If one page in your website is in a good ranking position, you can associate another product page or blog by linking the page that is not that high in the ranking to the more authoritative one. By linking the less-ranking page to the more authoritative page, the latter will boost the rank of the former.
For instance, you can link a specific product or service to one of your blogs or articles. Through this, possible customers will visit your product/service page. You can also boost your sales by upselling or linking add-on products or services to one of your product pages.
Internal linking establishes relationships and creates a hierarchy among content pages on your website to assist users and search engines to your most significant article. Those links included on the home page will be higher up in the hierarchy and more authoritative.
To look more natural, you can link blogs or informational articles to your home page, making those articles more authoritative. Then, promotional pages of your products and services can be linked to those more authoritative pages. Through this hierarchy, your home page will not look more dragging.
An eCommerce site with a bounce rate of 80% implies that 80 out of 100 users navigate away from your site after visiting only one page. Bounce rate is a determining factor in how your website ranks in search engine results. The lower the bounce rate, the higher the quality of a business website.
Through internal linking, you can persuade possible customers to spend more time on your site and eventually decrease the bounce rate. If the bounce rate decreases, this will send positive signals to search engines and can help you boost your ranking in search engine results.
Guides Website Visitors to High-Converting Pages
Internal links can direct targeted customers to high-converting pages. You can use Google Analytics to identify which pages on your business site attract visitors the most and which pages have the top conversion rates. Then, you can input links from your most traffic pages to relevant, high-conversion pages.
By linking those pages, it depicts that more potential customers will visit your highest converting pages, eventually leading to more revenue and sales for your company.
Internal linking makes content more readable for users and search engines. It aids the potential buyer to explore the site easily. If a post is relevant to another page, this helps visitors learn more details about the related topic.
Internal linking is the best means of holding your potential customers longer on your website. It also diminishes the bounce rate of the site. If your blog or website is packed with helpful information, you can link numerous promotional pages in an article to assist users in grasping all the details they need, eventually making them buy your products or services. Appropriate linking within the articles and the availability of sitemaps encourage readers to revisit your site frequently.
Internal links are the top strategy to improvise the Adsense earning. As an advertiser or business owner, your goal is to acquire more visitors to the website and the best platform where users tend to spend their time after learning about a product or service is the blog section. Therefore, the article must consist of more internal linking to lead potential buyers to your product or service pages. Similarly, linking articles with the advertisement brings more traffic to the promotion and the article.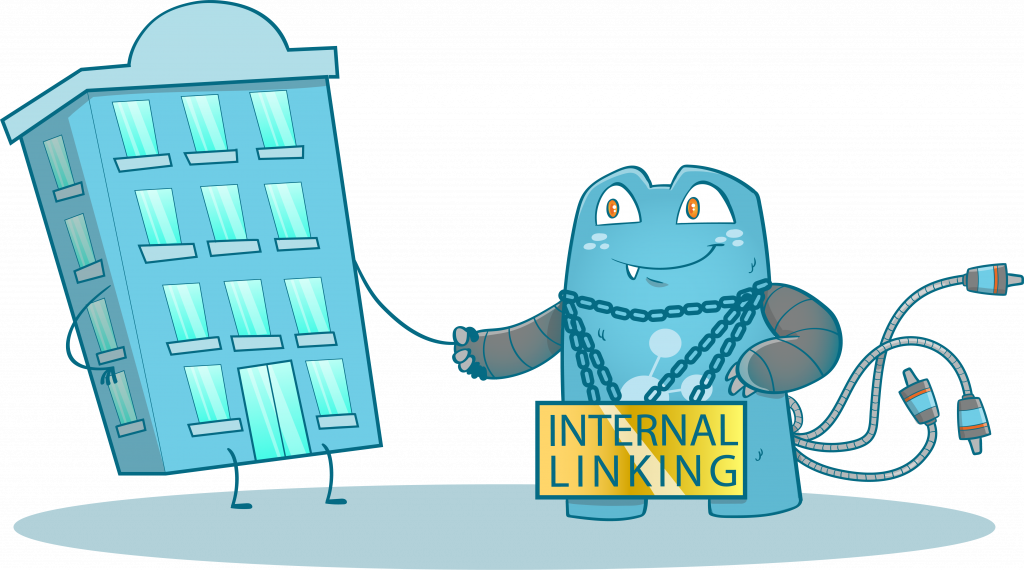 Implementing Internal Linking Structure
Sharing the PageRank to other internal posts is beneficial- it makes better internal linking. If your homepage has an appropriate number of external links, it specifies that it is getting more traffic. Thus, linking the home page to other internal pages makes the second top authority page.
Carefully Research Keywords
This segment portrays a significant role. If you are choosing the right keywords, they will appear genuine to targeted customers and search engines. Never use the keywords like click here, inquire now, visit here, etc. Thus, do not spam or do clickbait in your promotions and advertisements, be factual.
Select Appropriate & Relevant Keywords Anchor Text
Choosing the right anchor texts gives a fair look to the links that the search engine and the potential customers will also value. It will communicate in an appropriate way to the users. You must select the keyword terms that you opt to use in the anchor text. By doing this, it aids the search engines in acknowledging the content and managing the rankings.
Build Right Link Structure
Link structure must be in the proper way of relating to pages and posts. Avoid linking to irrelevant articles because this discourages potential buyers. For example, if your content is talking about Internal Linking, you cannot link to server-related topics like "Best Hotels in Singapore."
Pass Link Juice to Important or New Content
You should pass link juice from your highly authoritative articles that receive many backlinks to pages that need that link juice. Analyze which of your articles are the most authoritative by using a tool like Internal Link Juicer to identify your articles with lots of backlinks. Then link those authoritative articles to relevant content pages (like your top products or best services) that need more link juice or your focus pages.
Use Dofollow Attributes in All Tags
Search engines prefer Dofollow links for deciding the rank of your business website. Even so, other parameters describe the rankings. Similarly, dofollow links also contribute to updating the rankings.
Therefore, the use of the dofollow attribute in internal links guarantees you to pass on SEO benefits. It also helps lower bounce rates as well as escalate the ranking. However, linking to your website is always advantageous in the long run. In contrast, using unfollow attributes is not beneficial from SEO's perspective.
Instead of linking to posts and articles that are already cited on your website's main page, it is recommended to look for link opportunities deep within your site's structure. At times, some promotional posts and product advertisements can get buried in your site's architecture. Thus, it is advisable to link them from other high-level pages to be visible to potential buyers.
Most advertisers and business owners always link home or contact pages. It is better if you include links to other internal pages to improve the overall SEO value of your website. This ensures that the search engine and the potential customers can visit pages on your website and quickly explore the products and services.
Skip Irrelevant Internal Links
In linking pages to an article, you will surely come up with a question, "How many links should be there in an article?" A high word count suggests that the use of more links is advantageous.
The important thing to note is to avoid using links that are not connected and relevant to the present article. In addition, it is possible to restore page, page ranking, or keywords that affect the position with the aid of internal link building and white hat techniques.
Start Adding Internal Links to Your Business Website
The benefits of internal linking to small businesses include the establishment of a website hierarchy. It also helps drive traffic to your business promotions and product advertisements. It can effectively invite potential customers to spend more time on your business site and might encourage them to revisit and eventually subscribe or buy. The strategic use of internal links and anchor texts is also significant for search engines to understand your e-commerce blogs and articles more effectively.
Internal Link Juicer is more than enough for newbies and established business owners. Its features and tools are user-friendly and require less expertise- it is effortless to navigate! By chance, you are looking for a sign to invest in good internal linking – this is it! View our packages and set up a blog on your website to implement internal linking.