Top 7 Must-Have WordPress Plugin for Your Business Site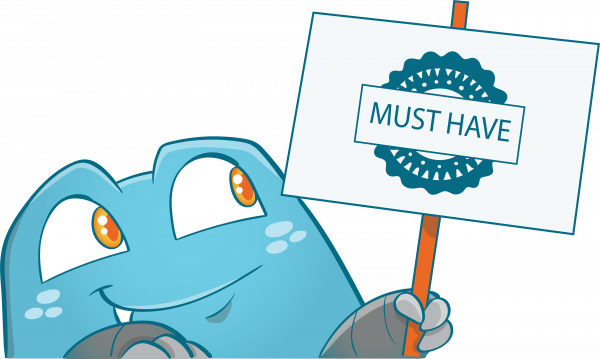 It is crucial to have a website that attracts more customers. Having an organized website helps your visitors and search engines easily navigate your website.
To manage and promote your website at the same time, you need WordPress. It is the most popular system that manages content. But first, let's talk about what are the must-have WordPress plugins you need on your website.
WordPress Plugins You Should Install In Your Website
WordPress SEO Plugins
One of the advantages of building a website using WordPress is the adaptability of the platform. You can create a high-traffic blog, money-making machine, and lead-generating business website using WordPress. But still, there are a lot of choices.
When it comes to an important plugin, what do we need? Because in an eCommerce site, you will need a plugin to do things like process payments or add product variation. Yoast SEO can help you with your website building.
Yoast SEO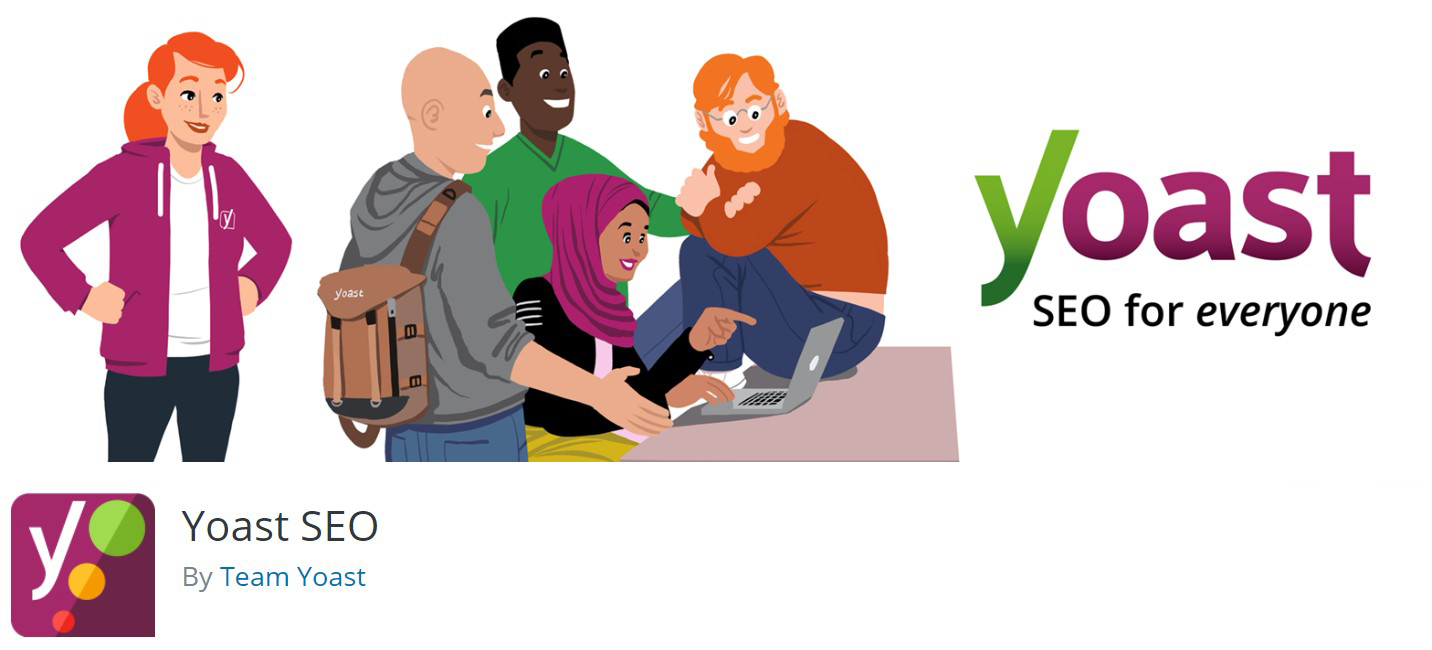 In 2008, the Yoast plugin helped a lot of web owners worldwide to rank higher in search engines. Yoast's goal is SEO for Everyone. This plugin's user limits are from a small store to the most famous website on the entire planet. Yoast SEO is free and has everything that you need to manage your SEO. The Yoast SEO Premium plugin and its addition have more tools and features to offer.
To rank high in search engines, you have to beat all of your competitors by owning a website that is better than theirs.
Here are the features that are designed to help web visitors and search engines get the most out of your website:
Automated specialized SEO improvements like canonical URLs and meta tags.
Control over site breadcrumbs so that users and search engine can track where they are
A thorough Schema.org integration will increase your chance of having a great result
Title and Meta Description arrangement for better branding and consistent snippets in the search result
More improved XML sitemaps: making it easy for a search engine to understand your site structure
More improved loading times for your whole website due to a new way of managing data in WordPress
Email support for the premium account users
WordPress Internal Linking Plugin
Internal linking is one of the most essential parts of On-Page SEO. Before you start creating backlinks to your website, remember that it is crucial to ensure that your internal links framework is appropriate.
It's time-consuming for your website if you add links manually especially if it has many pages. But luckily with WordPress, you can use different plugins that will help you add more internal links to your content.
With this plugin, you can update your recent content and add more relevant internal links. With Internal Link Juicer you can improve your on-page SEO, organize your website and help you rank higher on search engines.
Internal Link Juicer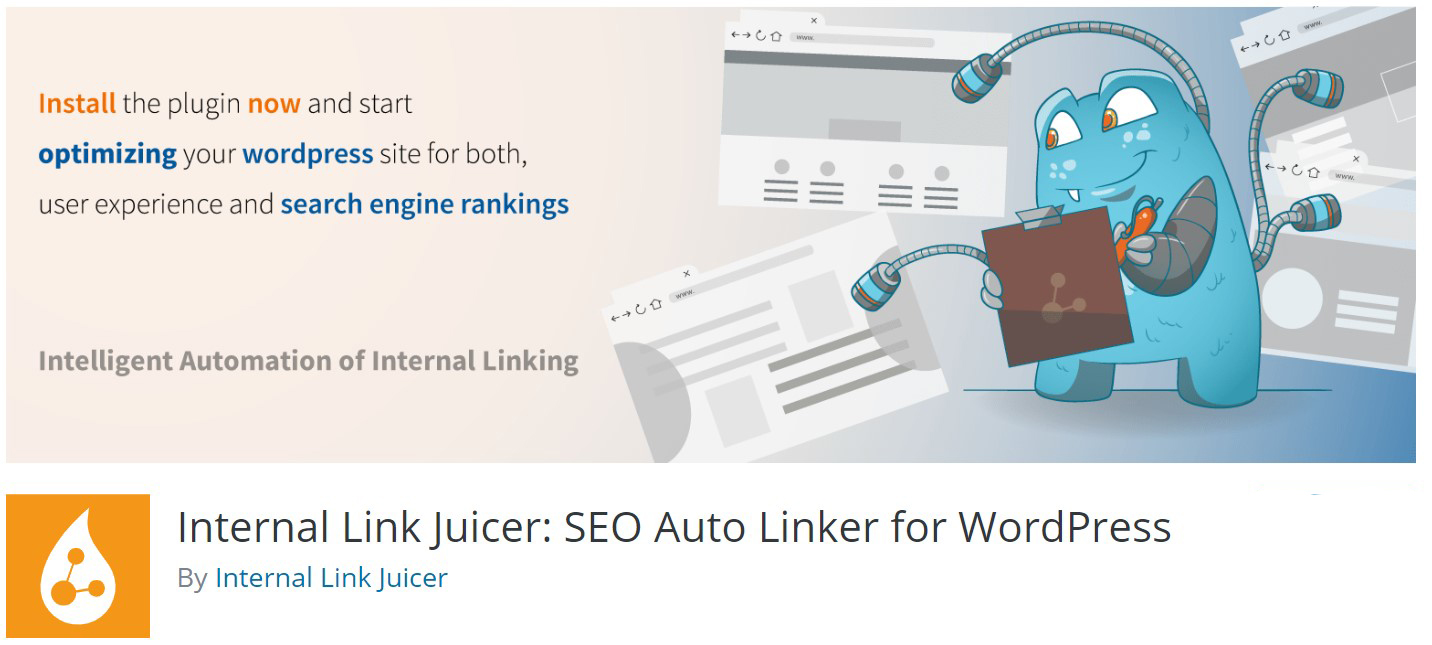 This is the solution to your problem in building internal links within the posted content. It works by using a knowledgeable per-post configuration of your wanted keywords. It improves your overall on-page SEO and user experience by identifying the right content for the given context.
Ways to Improve Your Internal Linking using Internal Link Juicer
Customizing your link output
With the probability of using template tags, link output can be properly organized. This will let you customize developed links for your context.
With a guaranteed fast rendering of your pages on the front end, you need to have a high-performance index structure. You no longer have to worry about delays when building internal links.
With configured keywords, links will be built automatically. You no longer have to link your pages manually when creating a new post.
If you stay in the loop even with the approach "set and forget" and the automation with it, you will never lose track of what's going on over the filterable and sortable statistics dashboard.
Full Authority over linking pages
Posts that don't contain generated links should be added to the blacklist. Content types that are used for linking can be whitelisted. These options will give you authority over the plugin.
With a resourceful placeholder feature, you can boost the amount of desired links, and anchor texts are diversified
It is guaranteed to have an adequate and stress-free workflow with a plugin keyword panel.
Configured Linking Behavior
You will have full authority over every used case if you use options as links count per page and even links per target URL, and linking behavior for targeted keywords can be flexible.
Security Plugins
Installing a WordPress security plugin will help you protect your website from malware, hacking attempts, and brute force attacks. There are a lot of websites that suffer from malware at any given time.
A security rift in your website can cause serious harm to your business:
You can lose access to your website, get locked out, lose data, or worst, your data might be held a hostage
Hacker might steal your data or the data that belongs to the users and customers
Your website might be destroyed or demolished, which will then affect your SEO ranking and brand influence
An adjustable website can be used to disseminate malicious code to an innocent user or another website
You can examine your WordPress site for security breaks at any time. But, cleaning a hacked WordPress site might be difficult without the help of a professional.
The most vital step in securing your WordPress site is to begin using the WordPress security plugin. With WordFence Security Plugin you can fortify your WordPress security while also blocking the attacks on your website.
Wordfence Security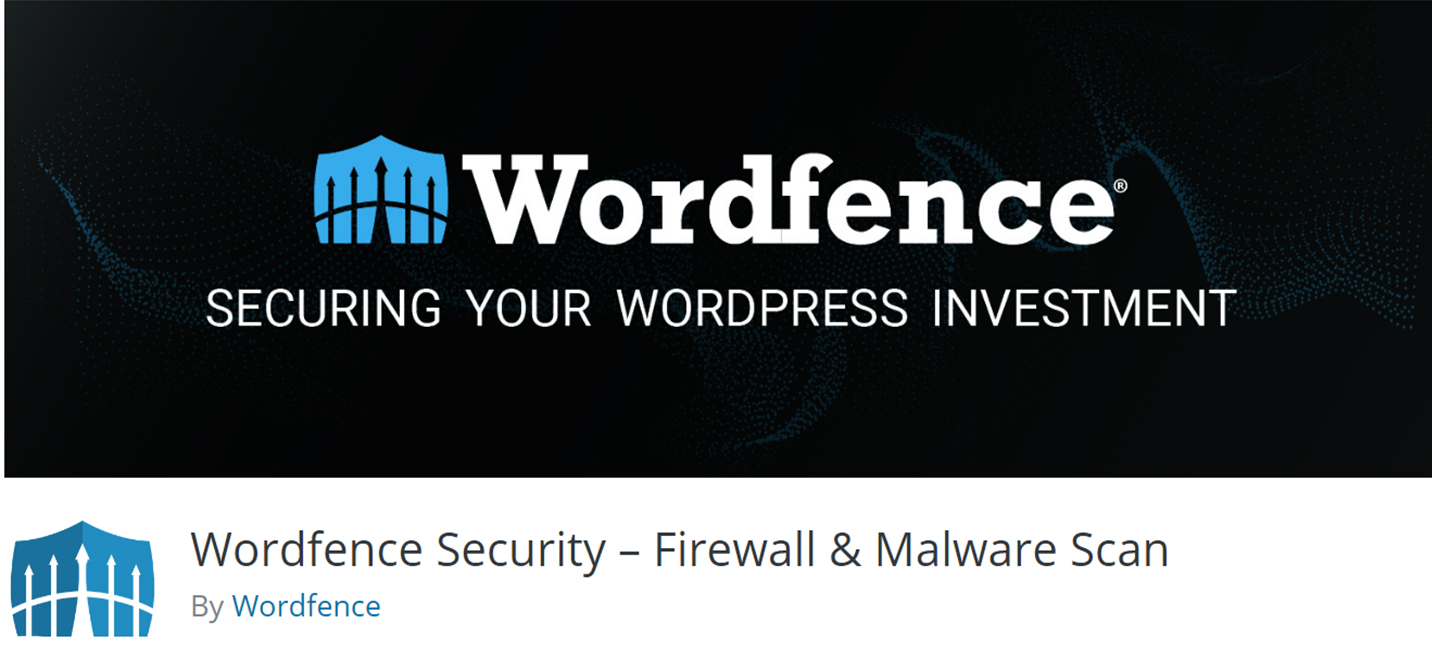 Is built to protect WordPress as it includes an endpoint firewall and malware scanner. Its threat defense feed is equipped with the latest firewall rules, malicious IP addresses, malware signatures to keep your website safe. Wordfence is the most complete WordPress security plugin you need.
WordPress Firewall using Wordfence Security
Unified malware scanner blocks request which includes malicious code or content
Protects your website to the maximum level and enables deep integration with WordPress. Not like other plugins that do not break encryption; don't bypass and don't leak data.
Apply a web firewall, determine and block malicious traffic. It is also built and maintained by a large team focused on WordPress security.
Protect from savage attacks by limiting login attempts
For premium account users, it uses a real-time firewall rule and updates malware signature using the Threat Defense Feed that can be delayed in 30days if you are using a free version.
For premium account users, it uses a real-time IP Blocklist that will block all the requests from the most malicious IPs, protecting your site while using reduced load.
WordPress Performance Plugins
With all the benefits you can get from using WordPress, speed isn't one of them. However, there are many optimization-related tasks you can do to help your WordPress website attain a smoldering fast speed which includes installing the right WordPress performance plugin.
With how broad the internet can get, competition might as well be relentless. This will result in you doing whatever you can do to stay in place. For you to win a task, you have to improve the website performance of your WordPress site with the help of WP Fastest Cache.
WP Fastest Cache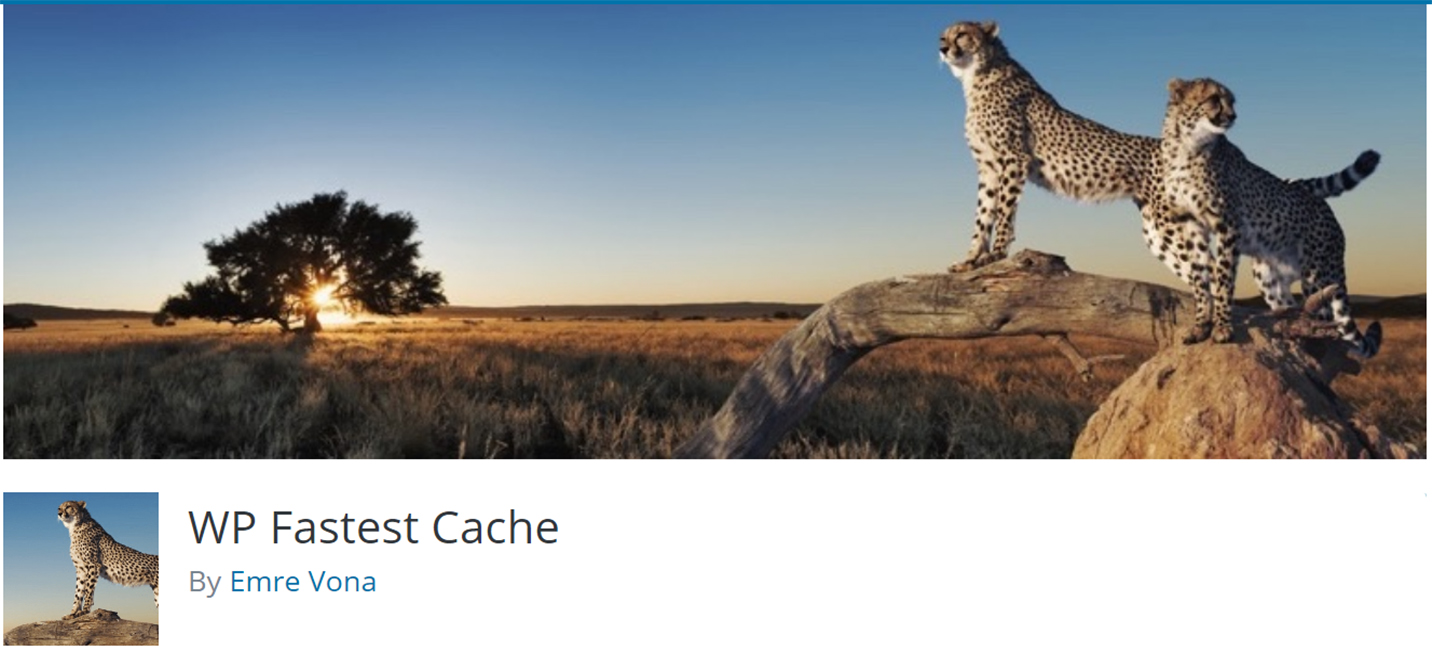 The system needs RAM and CPU whenever a page is rendered using php and mysql. Having a lot of visitors who come to visit your site, the system utilizes your RAM and CPU and will make the page render slowly. This will require you to install a cache system to not render pages repeatedly. A cache system develops a fixed HTML file and saves it.
Your site speed is used in Google's search engine rank algorithm so that cache plugins will improve your page's load time and will also improve your SEO rank. You no longer have to adjust the .htaccess file, It will be automatically customized.
WP Fastest Cache Features are:
Cloudflare support
CDN support
Exclude pages and user agents
SSL support
WP-CLI cleaning cache
Preload a cache
Cache timeout for a definite page
Enable or Disable cache option for mobile devices
Enable or Disable cache option for logged in users
Uses the fastest plugin method which is Mod_Rewrite
Whenever a post or page is published, all cache files will be deleted
Ables admin to delete all cache files from the option page
Ables admin to delete narrow css and js files from the option page
WordPress Content Plugins
Nowadays, plugins are used because it's a well-known software program. WrdPress.org is a website that supports many plugins that have been already downloaded a lot of times.
For those who are not familiar with what a plugin is, it's like an app to your cell phone where you add plugins to your WordPress content and an Elementor can add more features to it.
Elementor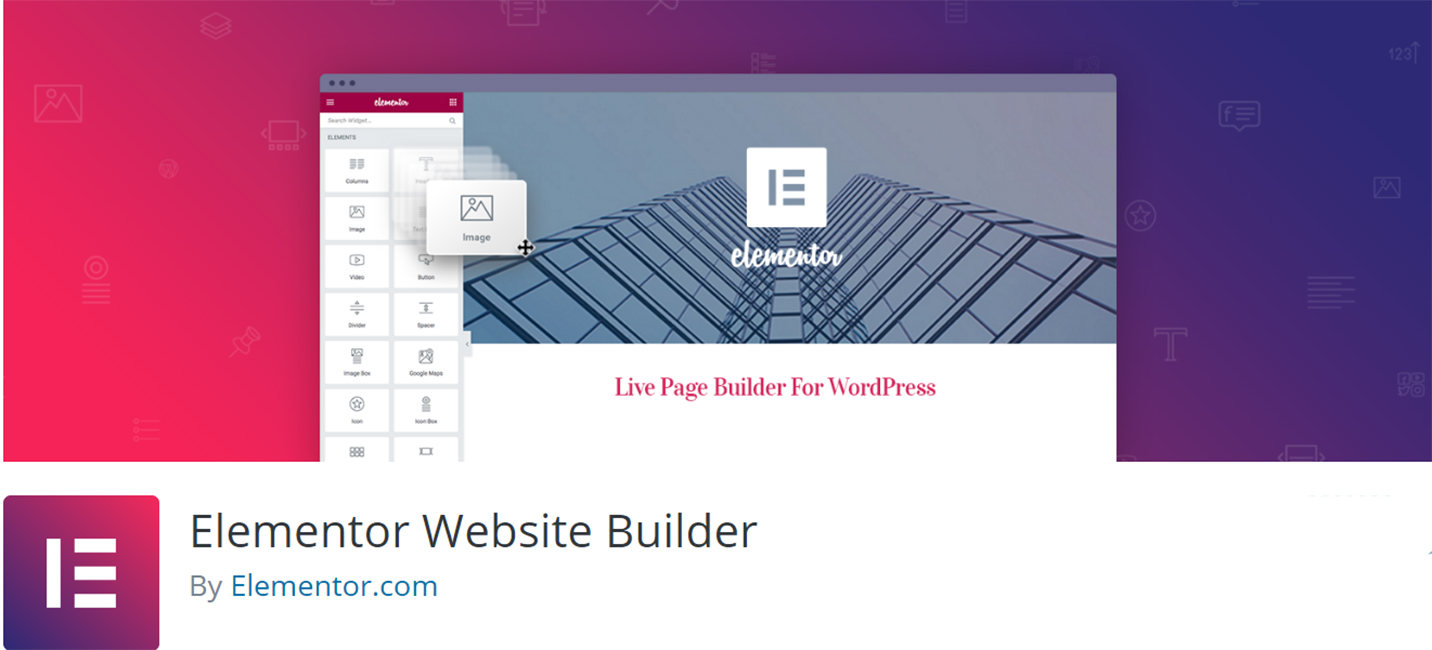 Is a WordPress website builder where there are no limits of designs. A website builder needs to make a high-end page design and advance potential which you've never seen before on WordPress.
The Elementor website builder is the plugin that you are looking for. It has a perceptive drag and drops editor which has a leading design feature and full source access. This will make the interface easy to work with and as well as reduce the time limit.
Reach the top of the design capabilities with out most useful widgets like:
Heading
Image
Text Editor
Video
Button
Image box
Testimonials
Icon
Icon box
Social Icons
Image Gallery
Image carousel
Icon list
And many more
WordPress Development Plugins
If you're a web developer looking for plugins that will help you in each aspect of your development process, then it's time you consider installing Regenerate Thumbnail because it can develop your WordPress website.
Regenerate Thumbnails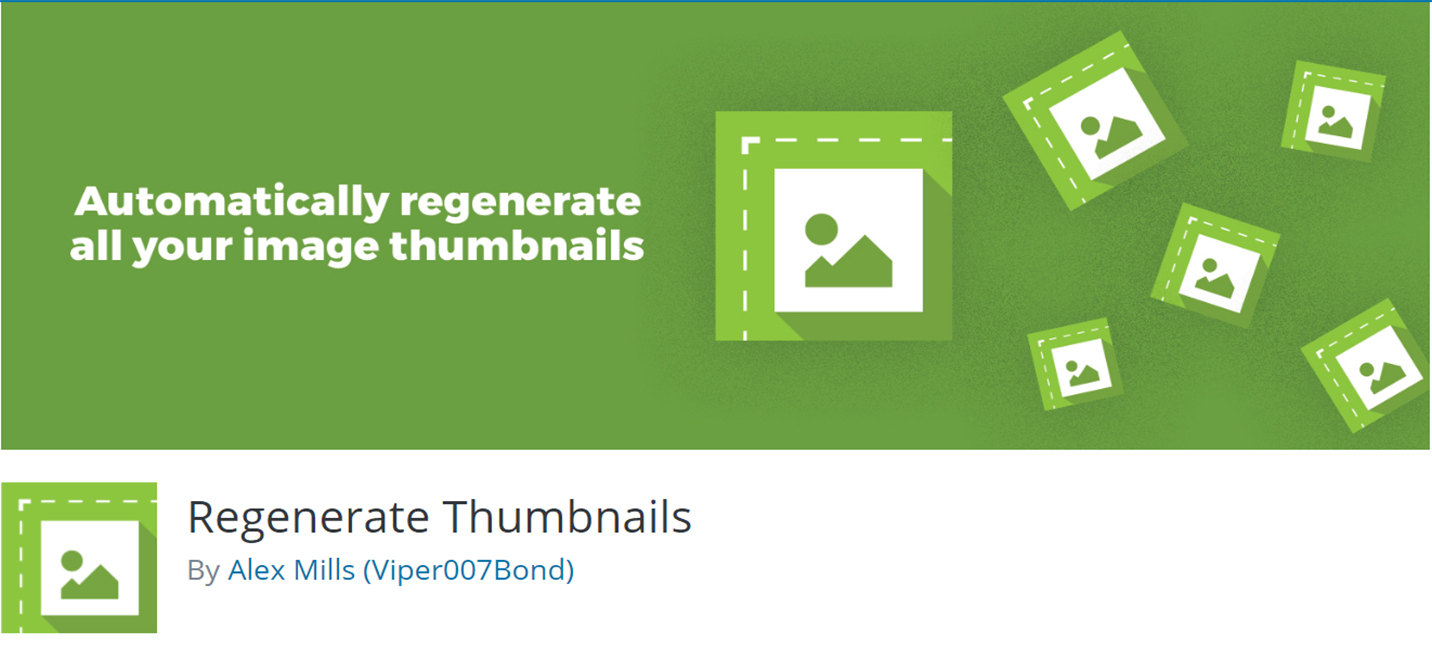 It allows you to regenerate all the thumbnail lengths for one or more images that are already uploaded to the media library.
This will be useful in situations like:
A change in the dimension of an existing thumbnail
Switching to a new WordPress plugin that has already images with different sizes
New thumbnail size added and wanting a past upload to have the size of the similar thumbnails
This has also the ability to destroy old and unused thumbnails to add up more space.
WordPress Image Optimization Plugin
Images can improve the overall experience of your website. There are also huge images that will affect the page load speed, which will negatively affect your SEO and will cause dissatisfaction to your visitors. You can reduce the issues and enjoy all the benefits images can offer.
This can be attained by reducing the size of the image and how the site handles the image loading with Smush Image.
This process can be time-consuming if you do it manually, but WordPress users can take advantage of an image optimizer plugin.
Smush Image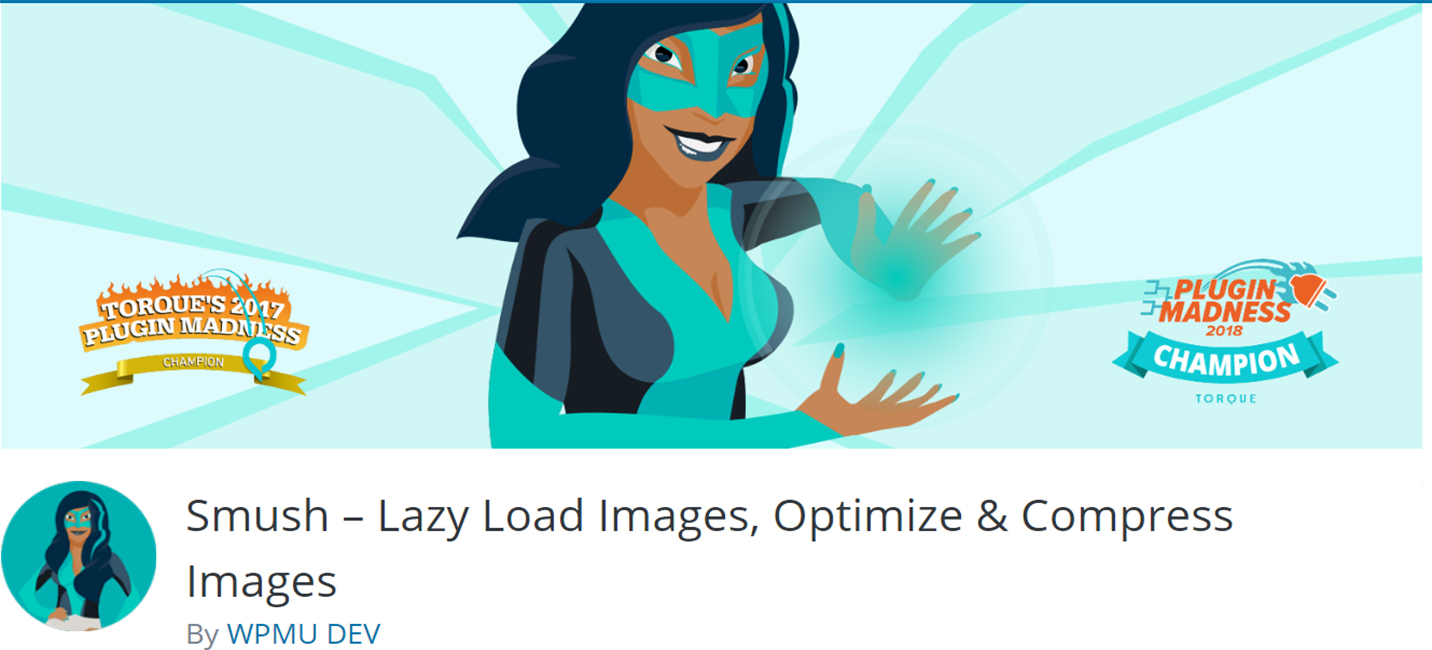 Can optimize image, resize, compress and improve your Google Page Speed. WordPress image smusher is free.
Image optimization is the easiest way to make your site load quickly. Smush image offers an award-winning image optimizer like:
Lazy Load
Image Resizing
Automated Optimization
Lossless Compression
Incorrect Size Image Detection
And many more!
Boost your Business Website!
To further enhance your business website, you need the help of the must-have WordPress plugin. These plugins have different purposes on how to help you achieve a great site.
Within those plugins you can see above, only one has an excellent effect on maintaining and improving your website. Discover why bloggers, affiliates, and businesses depend on Internal Link Juicer.