Building a Website? Here Are Some Excellent Tips!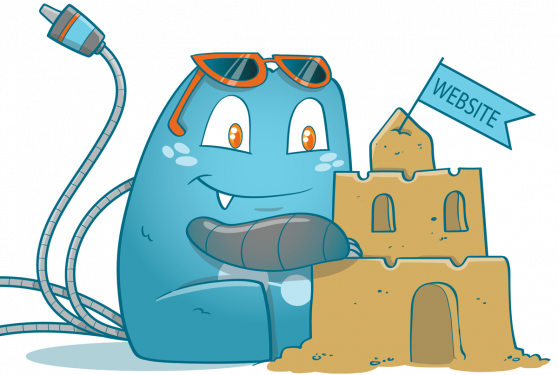 If you're planning on leveling up your small business, you would need an excellent website that will give your visitors an experience similar to when they will go to your physical store. To achieve this level of user experience (UX) there are a couple of things you need to consider when building a website.
To give you an idea of the considerations you must keep in mind when building a website, we have created this article as your guide.
Business Website: Does it Matter?
Having a website is vital for a small business's success in increasing its presence in the digital world. Through a website, you can give your visitors information about your products or services, explain your goals, and boost your brand awareness which leads to more organic traffic and potential conversions.
Websites allow you to deliver information through various forms of media. This way, you can satisfy how users want to get information. It can be in the form of images, infographics, videos, plain text, audiobooks, and other types of media.
Nowadays, consumers turn to the internet whenever they need something. So, it is crucial for you to create a website to reach people and turn into loyal customers. You don't need a fancy website, even a simple one can do the trick. You just have to ensure that your site will serve its purpose.
Once you have a website in place, you can improve it little by little as your business expands to cater to other markets and customers.
However, building a business website wouldn't be easy, especially if it would be your first time. To guide you through the whole process, we have prepared a list for you.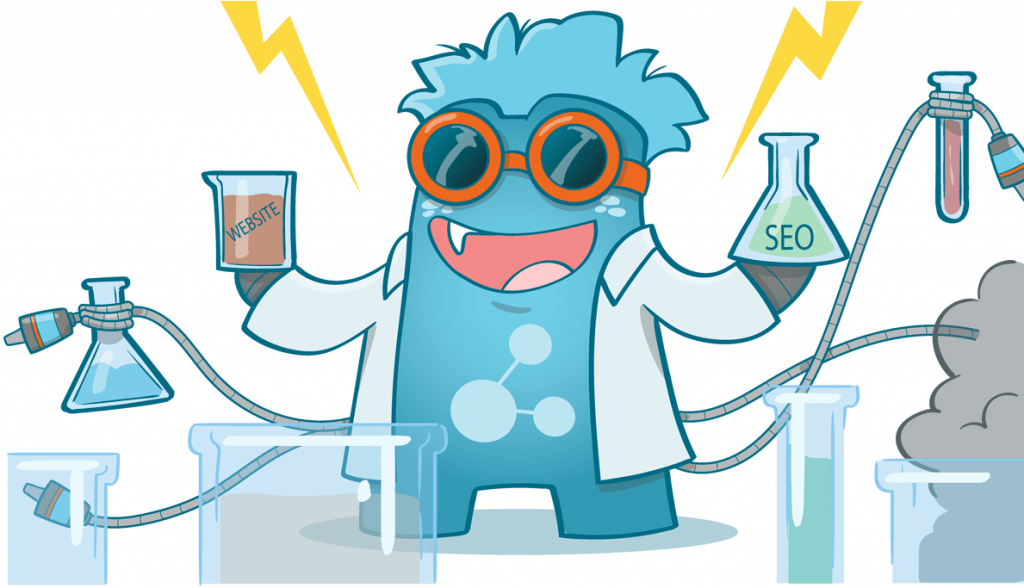 Identify The Website's Purpose
Before developing a website, it would be wise to determine the purpose of creating one. If you're unsure of why you created a website, there is a high possibility that when you change your mind, you'll have to redo the whole site.
Doing so would be a total waste of time and resources. That is why establishing the purpose of your website from the very start and ensuring that it won't change would be crucial in building a website.
In this phase, you'll have to determine whether your site will be used in accepting payments or not. If you're not planning on accepting payments, there won't be much work to do in setting the site.
It is also possible to receive payments from third-party services. So if you want to skip the hassle of setting up a payment method within the site, you should pick a third-party site to collect payments.
Choosing The Right Domain Name
Your domain name is similar to a business card. It is among the most important features of your site since it is the one that you'll be sharing with current and potential customers and using when promoting your website.
When picking a domain name, it should be short, concise, clear of abbreviations, numbers, and acronyms, to prevent confusing customers when they enter your domain name on a search bar.
Imagine looking for a site, but the domain name is something like 'aaxdd!ks9288s22.com'. Would you easily type it or remember it? Probably not.
Aside from the domain name, you also need to consider the domain extension you'll be using. There are different domain extensions out there but the most common are .com, .net, .edu, and .gov. If you're unsure of what to use, go with the common domain extension which is .com.
Picking the domain name doesn't end there. You still have to determine its availability and purchase the name through a third-party website. The most popular domain registrars include:
Domain.com
GoDaddy
Wix
Squarespace
When selecting the domain name, be sure to check the internet if you're violating the rights of another site over that particular name. If you badly need the name but someone owns it, you can ask the domain name owner if they could sell it to you using a domain buying service.
You need to spend a lot of time thinking about a domain name since it would be a permanent one. Make sure it is related to your products and services.
Building a Website
An engaging website is one that contains a lot of interesting pages that drive customers to your site. If a site only contains a homepage and a couple of typical pages like 'about us page', 'contact us page', or 'firm overview', it wouldn't be much of an interesting website.
An excellent site needs to have other pages that will support your website's primary goal. Not just simple pages, it needs to be optimized to interest customers and convert them. Without additional pages on your site like product pages or blogs, your users won't know what you're offering, and they won't have any reason to accept your offer.
When building a website page, you need to ensure that every important piece of information is placed in it. It would also be wise to include a logo of your website and basic information like company name, contact number, address, or email address. Be sure that it won't occupy a lot of space on your site. It may be at the bottom of the page where a user can easily spot them.
Call-to-actions are also crucial when you're building a website page. This aspect of websites is effective in driving more customers to your conversion pages. Remember, when placing CTAs, they should be related to the page itself. For example, a CTA like 'purchase now' should be placed on a product page while 'contact us' should be placed on about us pages or service pages.
Lastly, you need to ensure that your pages reflect the primary purpose of your website. If your pages aren't related to your website, they might not get interested in what you have to offer. When building a website page, remember that a visitor should quickly understand what your site is about and what you have to offer within seconds of arriving on your website.
Set Up Your Payment System
This step won't really apply to all websites, but knowing how to do it will keep you prepared should you want to incorporate a payment system within your website. Plus, the popularity of online payments has been increasing so integrating one for your site might just be a good idea.
Setting up a payment system on your site can also enhance user experience since customers won't have to be transferred to other sites just to pay for your products.
Testing and Publishing
Before going live, you still need to test your website. This way, you can check whether it works properly on major web browsers like Google Chrome, Microsoft Edge, Mozilla Firefox, and Safari. When testing, you need to click through every page on your website to see if all the elements of your website are organized and placed where they should be. In addition, testing will allow you to spot if links are working properly and if the format looks good.
Testing your site will typically consume a lot of your time, but every second of it will be totally worth it. A test run will avoid unnecessary complaints from visitors about broken links, images not showing up, videos not playing, or messy pages.
Once you think that everything is performing smoothly, you can go live. Don't forget to implement a program that will track the performance of your website so that you can gauge whether you're hitting your KPIs or not.
Another important feature to incorporate from the very beginning is an analytics program. By setting this up before the website is live, you can iron out any issues and coordinate a proper setup, Shaoolian said. Once the website is live, you can monitor page performance and determine why a certain page is successful or unsuccessful based on your analytics.
Investing in Search Engine Optimization (SEO)
SEO is the process of optimizing pages so that they show up on search engine results pages (SERPs). With a strong SEO strategy, you can drive tons of organic traffic to your site and have a lot of potential customers. When talking about SEO, you need to focus on:
Quality of content
Meta titles and tags
Image alt text
Targeted keywords
URL
Anchor texts etc.
Your SEO isn't a one-time project. It usually is an ongoing one that you need to enhance as your site grows and adapt to the current trends in the market. When search engines like Google release new algorithms, there is a possibility that a new SEO trend will also take place. So, you need to be updated with updates and ensure that your site is always optimized to rank high in search engines.
Gain More Audiences through a Well-Optimized Website
Building a website sounds daunting at first, but as you research how to build one, you'll realize it isn't that tough. You just need to follow the best practices in the digital world that help you create an engaging and informative website.
A good website will be nothing if search engines can't find your pages. To ensure that your pages show up on SERPs, you need a reliable internal linking tool. Check out Internal Link Juicer today!