9 Things to Consider for Best WordPress Internal Linking Plugin + Recommendation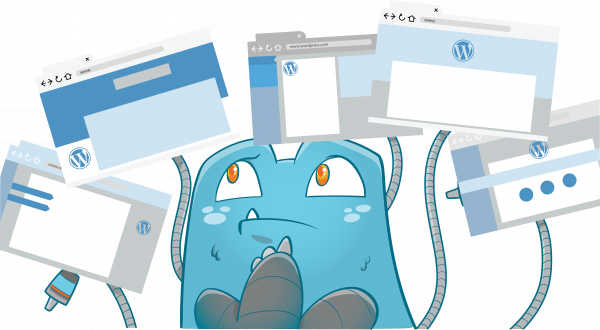 There are a lot of customizations you can do for a WordPress site, and you can achieve them with the use of plugins. You can do almost everything with the use of plugins and automatic internal lining is not an exception. A number of internal linking plugins are available on WordPress and most of the website owners are not sure which of these plugins work best for their website.
In this article, we will give you a quick overview of the top six WordPress internal linking plugins. But before that, let's discover first what is the use of these plugins.
Things to Consider for an Internal Linking Plugin
Webmasters often look for a specific approach when choosing an internal link plugin. Using a plugin like Internal Link Juicer makes your work easier. The more you use it, the more you develop a solid linking strategy. Internal Link Juicer can automatically suggest links and URLs for you. You no longer have to browse your site's history to find the related topics.
It is important to choose a plugin that offers internal linking analysis and reporting. With Internal Link Juicer, Analysis and Reporting will be much easier and you can successfully make changes in your link building strategy whenever you want. Internal Link Juicer is a plugin that offers features in an internal linking plugin such as:
Easy and less hassle to use
It should be an easy-to-use plugin that has a clear guide on how to use it. It should consider beginners that do not know SEO understand what it means and how to use it.
Has an automatic linking Suggestion
It should have an Automatic linking suggestion that provides relevant and useful links to the user and makes their browsing experience less hassle.
Has an Analysis and Reporting
The plugin should have clever reporting that presents all the data you need to make the most out of your internal link-building strategy.
When choosing an internal linking plugin, you also need to consider its free features. Some of the plugins require a subscription before you can actually start using the plugin. Weigh the features offered for free and contemplate their functionality, usefulness, effectivity, and quality.
Good Reviews and Comments
It should have a high rating review and a lot of positive comments on it. Read what the current users and past users of the plugin have to say. And if you are not convinced by the comments, you can try it yourself to have a first-hand experience.
What You Need To Avoid
It is also necessary to know what are things to avoid as well. Most webmasters recommend you be very cautious about over-optimizing anchor text. It is also important to vary the specific target keywords. They also recommend when your link-building plugin is digging too deep. These plugins might automatically reach beyond maximum clicks therefore you need to monitor it or choose a new one.
The internal linking plugin you are using must provide a minimum number of internal links per page. Make sure that your plugin has a strategy that includes links leading to sites that are useful for the readers.
Best Automatic Internal Linking Plugin for WordPress
Here are the top six WordPress plugins that you should be using to achieve a quicker and more efficient internal link building process:
Internal Link Juicer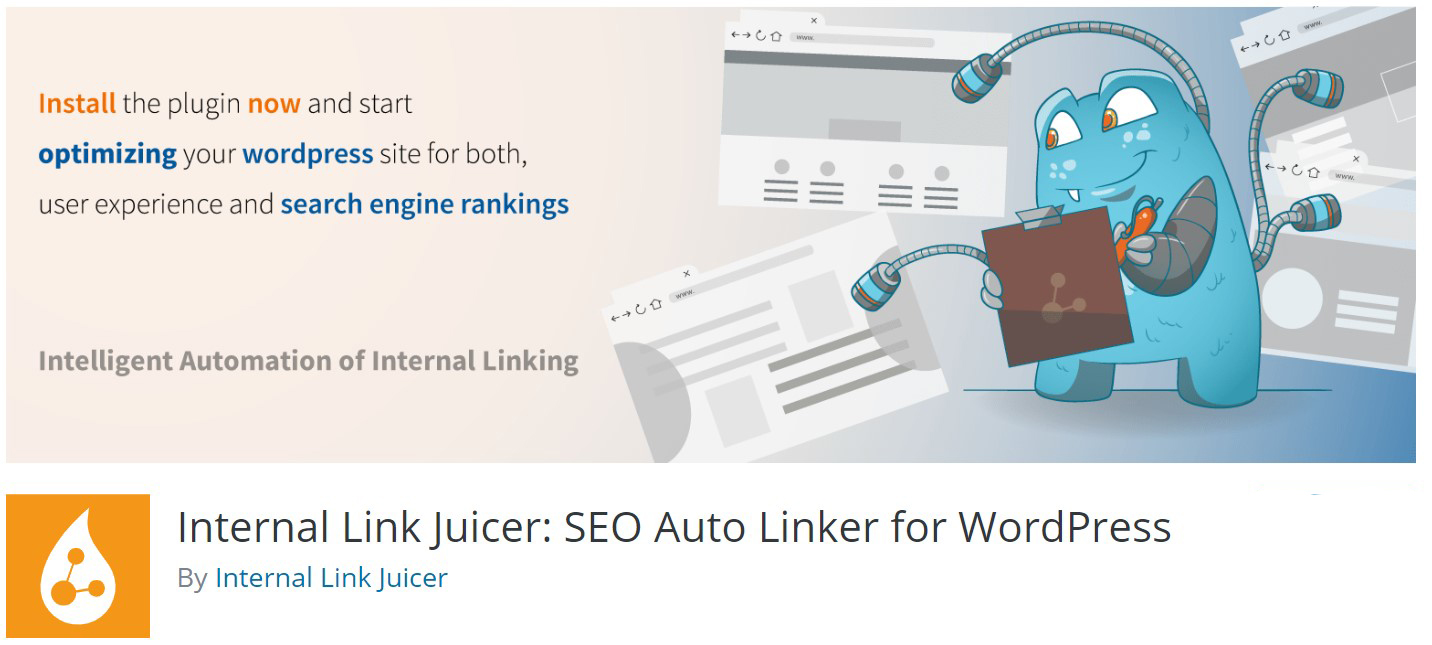 Internal Link Juicer is one of the brilliant auto internal linking plugins for WordPress. Using this plugin, you don't have to manually interlink related pages every time you publish a new post. It automatically builds internal links after you configure keywords.
It is a proven helpful plugin packed with useful features so you can take control over your internal links. The internal linking plugin you are using must provide control of how your internal links are made. Some of the best features of Internal Link Juicer are that you can whitelist certain posts on your website, diversify anchor texts, and so much more.
The plugin is extremely customizable. Internal Link Juicer supports manual optimization which is only available on the pro version. However, the free version also offers a lot of useful features and functionalities such as:
You can have the maximum amount of links possible with less hassle
After you configure the keywords, the links will automatically get generated
It provides features that will help you improve your rank in the search engines
You can boost your scalability with WordPress Internal linking plugin.
It provides complete functionality to personalize your link output
It offers auto keyword import
Is the easiest plugin you can use to configure your WordPress website
Link Whisper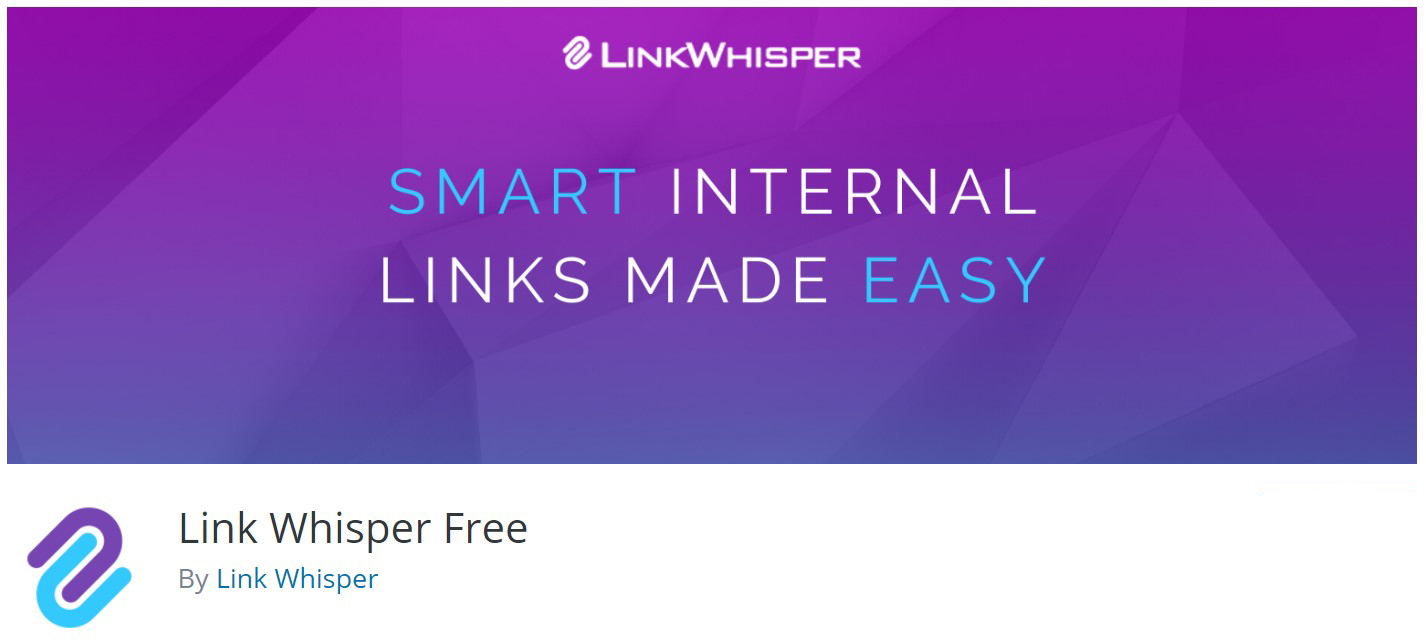 First on our list is Link Whisper. This WordPress plugin makes internal link building much easier. Link Whisper provides helpful suggestions for your internal linking process to improve your rank on the search engines.
This plugin uses artificial intelligence that automatically suggests links when you start writing blogs or articles on WordPress. Meaning, you don't have to manually figure them out. These link suggestions are seen under the post editor, where you can directly add links by clicking on 'Update Post.
Its features are:
Link Whisper automatically suggest you a lot of links so that you won't have to think of it
It offers a lot of internal links that you might need
You will have an improved WordPress website with the Link Whisper WordPress plugin
It is run by (AI) Artificial Intelligence Technology
You can also check whether a page has an internal link or none at all
Rank Math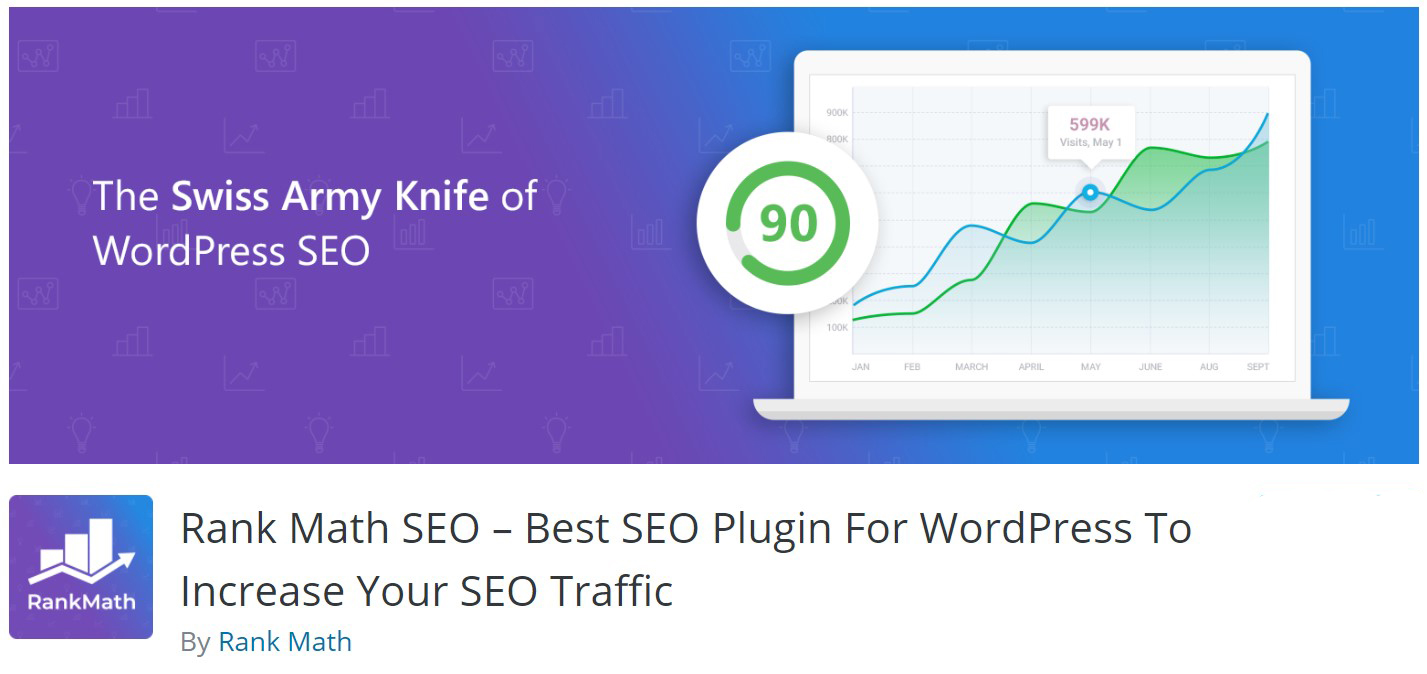 Is a plugin for WordPress that can help improve your content. It also has automatic suggestions that are based on an accepted process. It easily customizes important SEO settings which control pages that are crawlable and easily show in the search area.
The process of optimization starts when you create a post. All the tools for the optimization are placed in the post-creation screen. It has features like:
A setup wizard
Has Google Schema Markup
Optimizes unlimited keyword
Has a Google Search Console Integration
Tracks Google Keyword Ranking
Yoast SEO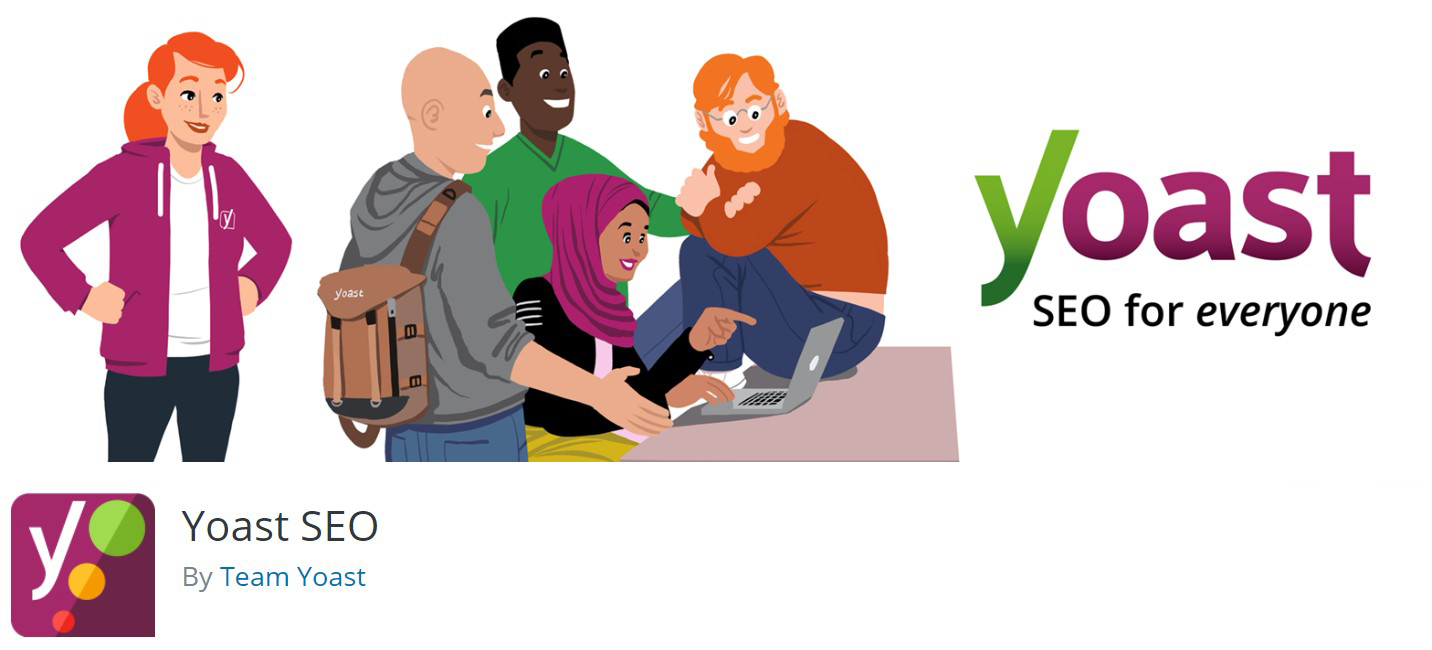 Yoast isn't just a set your meta descriptions and greenlights your target keywords type. Your homepage is the most essential part of your website. Your homepage will rank up but you still need to convince readers that a click is worth a while.
It has a premium account that has automated suggestions of internal links based on the content of your posts. The more you write, the more you'll see link suggestions that will pop up in the Yoast Internal Linking sidebar in the WordPress Editor. Its features are:
Optimizes your site for Google News
Immediately pings Google on the publication of a new post
Creates XML News Sitemaps
Interlinks Manager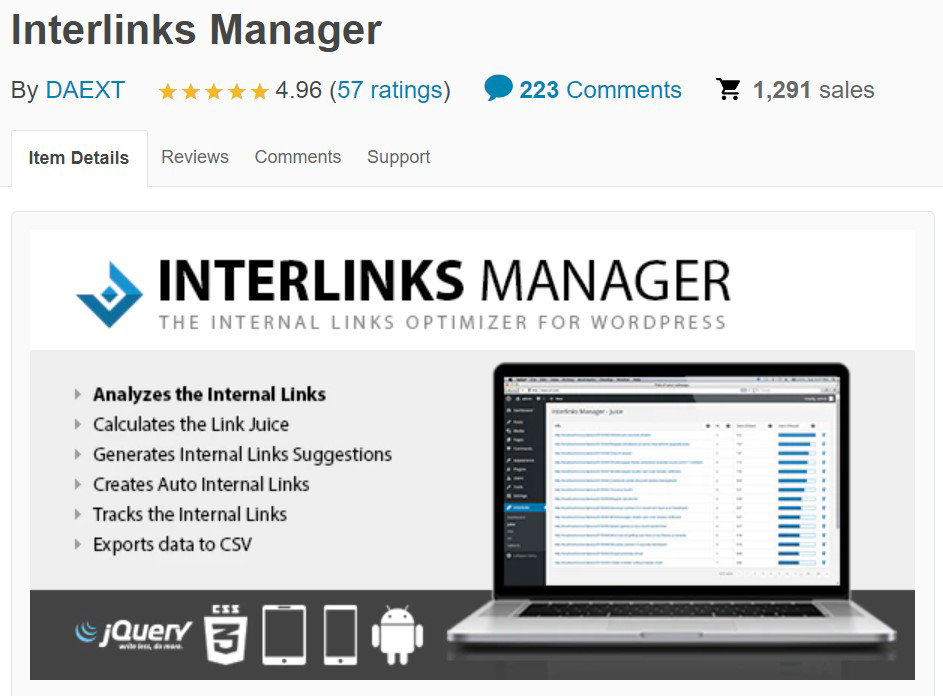 Interlinks Manager is a WordPress plugin that can help you build the structure of interlinking on your WordPress content. This you will get more visitors, readers, page views, product sales, and affiliate sales.
It has a lot of features that make this plugin better than the others. There are a lot of plugins that you can find on the internet but it all works the same. Interlinks Manager's features are:
Calculates the link juice
Creates auto interlinks
Gets interlinks suggestions
Analyzes the interlinks
Tracks clicks
Internal Links Manager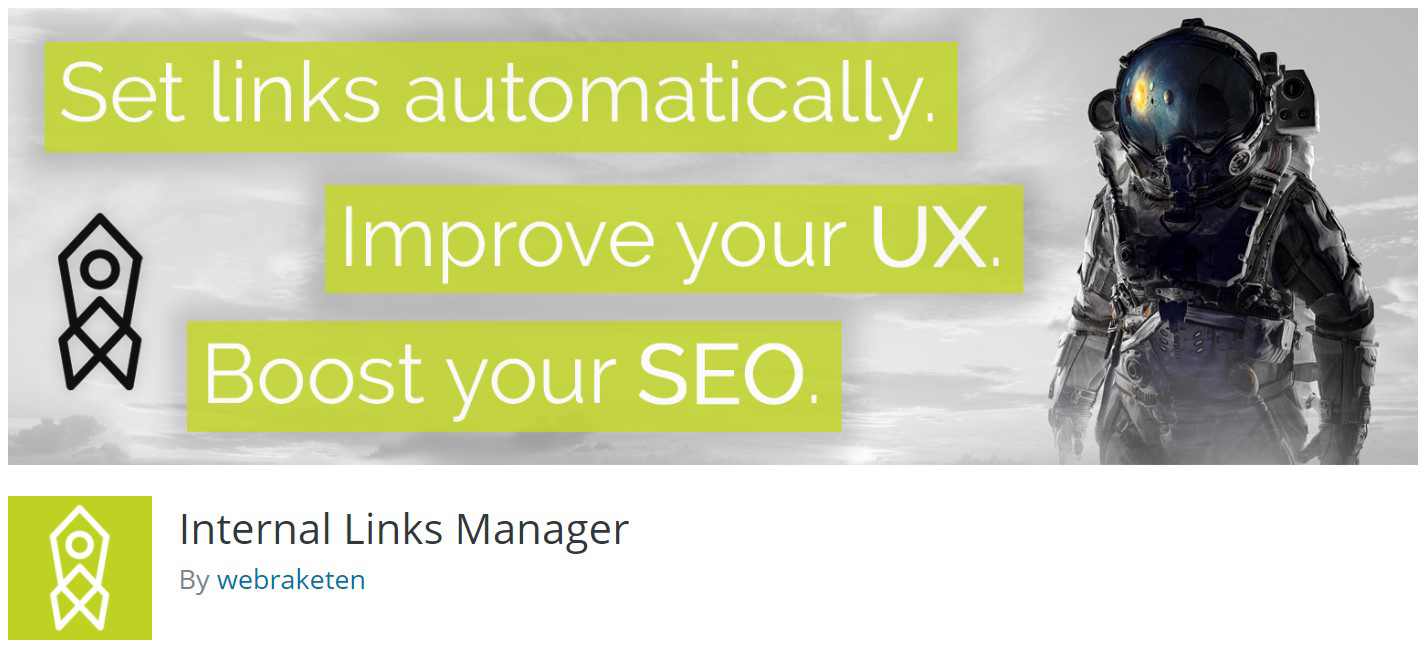 Internal Links Manager is a very easy-to-use plugin. You just have to provide a keyword, and when that keyword appears on your website then it will automatically link to the given URL. This means that you don't have to make a huge effort to build meaningful links for your WordPress website.
Internal linking is an essential part of website development and you can effortlessly make the most of this quality and make your users enjoy quality content on your WordPress website. This plugin is so easy to use that even a beginner will have no problem using it. Its features are:
Internal Links Manager is an easy-to-use plugin and it's pretty simple to configure on your WordPress website.
You can link important keywords with a related link as fast as possible.
It smoothly improves SEO for your website
You can add this plugin to your website quickly
It can save a lot of effort because you don't have to manually set the links
It lets you add feedback to your WordPress backend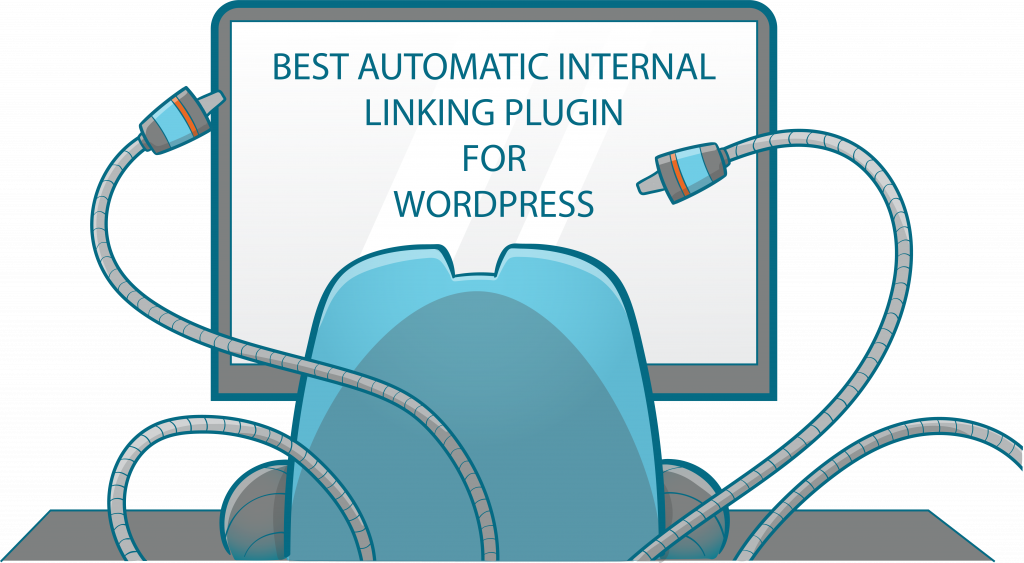 What is the Role of Internal Linking Plugins?
An internal linking plugin is a WordPress plugin that allows to interlink articles, tags, and blog posts quickly. You have to choose a keyword or phrase and easily choose a URL to link to that keyword. These plugins also allow you to determine whether you need a link to be no-follow or do-follow.
Internal linking plugins also help you locate older articles that may have been lost in the archives of your website. It allows making these articles visible to your visitors again. It also allows them to use information that is related to what they are looking for.
Road to more Effective Internal Linking!
Internal linking should be done right to improve your website's SEO performance. Internal links also have an important role even for the search engine. They work as a roadmap for other non-crawlable pages. The main role of internal linking is to build a strong connection to the page that you link to.
All the WordPress plugins discussed above are capable of delivering results while automating your internal link-building process. One of the plugins that stand out the most only Internal Link Juicer all because its features and functionalities can surpass your expectations. Easy-to-use, clever reporting, automatic internal link suggestions, and offers free features. If you want to know more about these WordPress internal linking plugins, click here!