What Makes a Good Website? Top 6 Elements to Consider When Creating An Excellent Site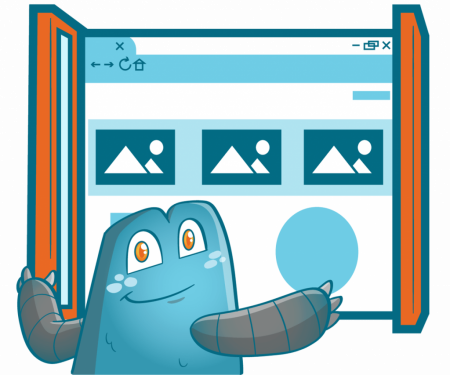 Creating a website can be a daunting task. There are so many things to consider – from the design to the content, to the functionality. And then there are all of the little details that you might not think about until it's too late.
We will talk about what makes a good website and outline the top elements that you should consider when creating one.
A Great Website: Your User's Window to Your World
The internet has become the primary source of information for many people. It is where we go to find out about new products, services, and businesses. And for businesses, a website is often the first point of contact with potential customers.
Creating a great website is essential for any business that wants to succeed in today's digital world.
Why are Websites Important?
Websites are important because they are the face of your business online. They are often the first point of contact between you and your potential customers. And, in many cases, they will be the determining factor in whether or not someone does business with you.
Think about it – when was the last time you went to a website that you didn't like? Chances are, you didn't stay long. Maybe you even left without giving the company your business.
On the other hand, think about a website that you love. Chances are, you've bookmarked it and visit it often. You might even have told your friends and family about it. This is the power of a great website.
What Makes a Good Website?
Having a great website isn't just about placing high-quality images and combining them with random text. It's about much more than that. To create a website that will truly wow your visitors, you need to consider the following:
Design and User Experience
Design and user experience are among the most important aspects of a great website. The design should be clean and simple, easy to navigate, and visually appealing.
The user experience is how easy it is for someone to use your website. This includes things like how easy it is to find what they are looking for, how intuitive the navigation is, and how fast the website loads.
When it comes to design, less is definitely more. A clean and simple design is easy on the eyes and makes it easy for visitors to find what they are looking for. You shouldn't include things that will only serve to clutter up the design and make it more difficult to navigate.
Navigation is one of the most important aspects of a great website. It should be easy to use and intuitive. Visitors should be able to find what they are looking for without difficulty.
No one likes a slow website. In today's fast-paced world, people expect websites to load quickly. If your website doesn't load
Your Web Content
Web content can vary from pictures and videos to articles and blog posts. It is the meat of your website and what will keep visitors coming back for more. Here is a list of content you can place on your website, and what you can do to let them make your website excellent:
If you want to keep your website fresh and up-to-date, one of the best ways to do that is by regularly publishing blog posts or articles. This will show visitors that you are constantly adding new and relevant content to your website.
Articles can talk about your niche, your industry, or even your company. You can also use them to provide helpful tips or advice to your visitors.
When writing articles or blog posts, you need to ensure that they are well-written, informative, and interesting to read. Without excellent and useful information, you won't really have a chance to go on par with top websites in your industry.
Videos are a great way to engage visitors and add another dimension to your website. Videos are often used to show how a particular product works or what the company does. Some people use videos for promotional purposes, which is also a great idea.
Images are a great way to add visual interest to your website. They can also be used to show off products, give demonstrations, or simply provide entertainment. The most common types of images include infographics, product photos, and illustrations.
Blurry or low-quality photos are a big no-no since they will only make your website look unprofessional. You should also pick images that are relevant to your website so that they add value to your content.
If you are selling products on your website, it is important to have high-quality images and descriptions. You should also include customer reviews to give potential buyers an idea of what others think of your product.
Functionality
Functionality means that your website works the way it is supposed to. All the links should work, the forms should be working, and there shouldn't be any broken pages.
It can also include things like contact forms, newsletter sign-ups, and e-commerce functionality. If your website includes any type of interaction, you need to make sure that it is working properly.
Having a fully-functional website is a non-negotiable whenever you're aiming to create an excellent website. If people find that some of your links or pages are broken, they might not bother to come back.
Responsive Design
With the majority of people now using mobile devices to browse the internet, it is important that your website is responsive. This means that it will adjust to any screen size, whether it be a phone, tablet, or computer monitor.
A responsive website will make sure that your visitors have a great experience no matter what device they are using. If your website is not responsive, you run the risk of losing a lot of potential visitors.
Calls-to-Action
Calls-to-action, also known as CTAs, are essential if you want people to take some kind of action on your website. This could be signing up for a newsletter, filling out a form, or making a purchase.
Your CTAs should be clear and concise so that visitors know exactly what you want them to do. They should also be placed in strategic locations so that they are visible and easy to find.
Search Engine Optimization
Last but not least, SEO is one of the most important aspects of creating an excellent website. SEO stands for search engine optimization and it is the process of optimizing your website to rank higher in search engine results.
The higher your website ranks, the more likely people are to find it. And when people find your website, they are more likely to visit it and become customers or clients.
SEO includes things like keyword research, backlinking, and page optimization. It can be a bit overwhelming at first, but there are plenty of resources available to help you get started.
Creating an excellent website is not an easy task, but it is definitely achievable if you keep these six elements in mind. By ensuring that your website has high-quality content, videos, images, and product pages, as well as being fully functional and responsive, you will be on your way to creating a site that people will love. And don't forget about SEO! Optimizing your website for search engines is essential if you want people to actually find it.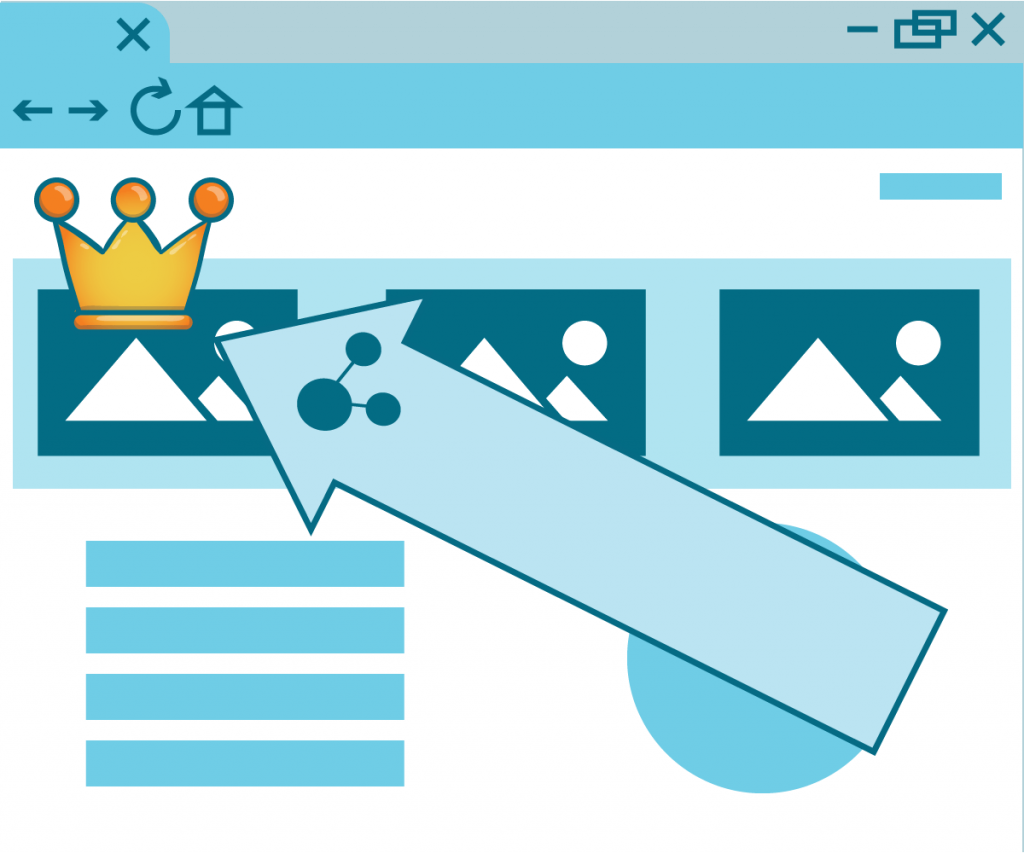 Benefits of Crafting High-Quality Website
Crafting an excellent website has a lot of benefits for your website. We've listed some of the top benefits here:
It will be easier for you to increase your conversions if you have a well-designed website. This is because people are more likely to stay on your website and purchase your products or services if they find them visually appealing and easy to use.
Better Search Engine Rankings
If you want your website to rank higher in search engine results, you need to make sure that it is high quality. This means that it should be well-designed, relevant, and informative.
A well-crafted website will also be more likely to get backlinks from other websites. Backlinks are one of the most important ranking factors for SEO.
Increased Organic Traffic
An excellent website will also result in increased organic traffic. This is because people are more likely to share your website if they find it useful and informative.
More Shares, Likes, and Comments
If you have a high-quality website, people will be more likely to share your content on social media. This can help to increase your reach and get more people interested in what you have to offer.
Satisfied Customers or Users
Last but not least, you're more likely to have satisfied customers or users if you have a well-made website. This is because they will be able to find what they're looking for easily and quickly.
A good website should be easy to use, visually appealing, and relevant to your target audience. If you can tick all of these boxes, you're well on your way to creating an excellent website.
Create Your Website Today!
A website's design is one of the first things that a user will notice. And first impressions are important. You want your users to have a positive experience from the moment they land on your site. That means having a well-designed website that is easy to use and contains relevant, engaging content. When you create a high-quality website, you'll be well on your way to success.
Once you get started with your website, you need to consider other factors such as internal linking, content marketing, and even paid advertisements. For internal linking, you can use plugins like the Internal Link Juicer to make the process much easier!