What are Internal and External Links: Your Quick Overview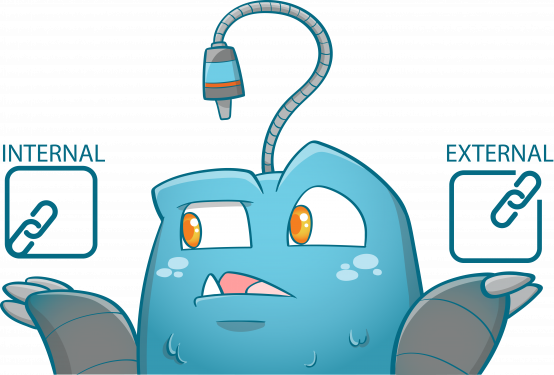 Several starting website owners still don't have any idea that not all links are the same. They often found themselves asking: "What are internal links?" or "How do they differ from external links?" A site can have either internal links, external links, or a combination of both.
IIf you're asking yourself the same question, here's a detailed explanation of the differences between internal and external links and how both can improve your site's SEO performance.
Internal and External Links: What are the differences?
Internal Links – are links that only point to a specific page within your own website or domain.
Your sites' navigation bar or menu bar is considered as one of the internal links. As noticed, if someone clicked those buttons at the top of the website, it redirected the users to another page within the same domain.
External links – are links on a website that points from one domain to an entirely different site domain.
These links may be links from your website to another website or vice versa. External links may point to your homepage, product pages, blogs, or other subdomains. Linking a website to another website provides additional information for the readers or is used for other causes like backlinking.
There are two types of external links: Inbound links and Outbound links.
Inbound links are any links from a specific domain that brings traffic to your site.
Outbound links are links on your site that drives someone to a whole different domain other than yours. Somehow, if you aim to boost your website's traffic, you should avoid using outbound links to your content. The only exception is if those links redirect to your social media profiles or you are referring your readers to a specific product or service you recommend.
Importance of External Links
Internal and external links have their own benefits aside from their joined benefits. Here are the benefits of external links.
Improves website credibility
In SEO, it is essential that you use quality external links for your website. You can boost your site's credibility when you add trustworthy and informative inbound links. On the other hand, using poor-quality and spammy links will cause problems for your site.
Improves website authority
One benefit of external linking is that it helps your website gain authority over a niche and topic. An outbound link is a factor in improving your site's authority. Improved site authority is achievable if you link to a popular page with high rank and relevant content for your website, providing your viewers with references.
Improves the popularity determinant
External links are publicly visible and can be stored easily; that is why it is a good metric to determine the popularity of a website. Unlike traffic, external links are more stable and easier to measure.
Links, in general, provide topic relevancy clues that are valuable for search engines. Anchor texts are one of the determining factors of the topic relevancy of the page you are linking. Anchor texts briefly describe what the page or link is all about. Links pointing to related content helps search engines understand what your page is all about.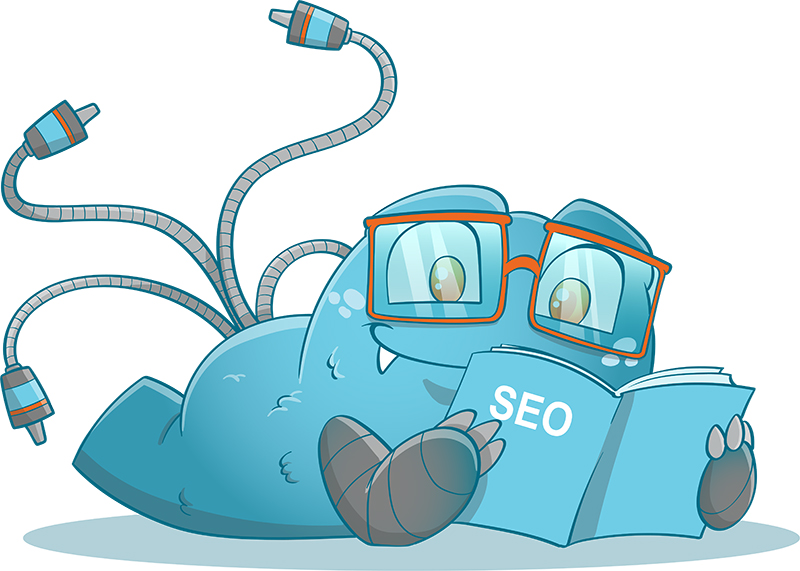 Importance of Internal Links
Keep viewers stay engaged with your website
When you properly interlink your pages, it guides your page visitors to a specific content they are truly looking for. Thus, keeping them on the webpage and your site much longer. The longevity of your visitors to your pages will tell search engines that your content is worth reading and should rank higher on SERP.
Supports Ease of page navigation
Internal linking helps users navigate throughout your website more conveniently. With proper interlinking of your content to other related content, it hastens page users' navigation from one page to another. The most important player of this interlinking game is your anchor texts.
Your anchor texts must point to relevant content or page that would interest or supplement the information needed by your readers.
Faster search engine indexing
Spiders can crawl to your site faster if they follow the links that point to the other pages of your site. Internal links help search engines get the rest of your site fully indexed. Search engines prefer websites with a sitemap that lists all of the internal links on the main page. With Google, for example, you can rank higher on search if your website has an XML Sitemap, which results in achieving more traffic.
As discussed above, anchor texts help users navigate through your website. Ease of navigation also means driving more traffic and views to the other pages of your site. Your goal is to increase the page views of your website, so you need to point your anchor text to a page that is relevant to your audience. Relevant linking helps your visitors discover the important pages of your website. In return, it increases not only the page views but also the site's conversion rate.
Linking a page to related content helps improve visitors' time spent on site and lowers bounce rate. Internal linking offers real value for the readers, keeping them engaged with the site longer.
Internal links evidently help boost the performance, not only on your website's SEO but also for your revenue. And did you know that there is a faster way to implement and optimize internal links to your pages?
Internal Link Juicer has developed a WordPress plugin that automates the interlinking process for your website so you can spend most of your time doing things that matter – earning money. It is built with helpful features designed for convenience, accuracy, performance, and clever reporting.
Links are Just the Beginning!
In summary, external links are links that point to a separate domain, while internal links are links that point to pages within the same domain. Internal links and external links are both important elements for building an effective strategy for your website.
With over a hundred elements within every search engine, building internal and external links is just a small chapter in this SEO marketing journey. There are a whole lot of things you need to discover in order to boost your performance and increase your revenue.
Take advantage of your competitors! Maximize the power of your internal links with Internal Link Juicer.