What Are the Most Common Types of Anchor Text? A Complete Guide for Starters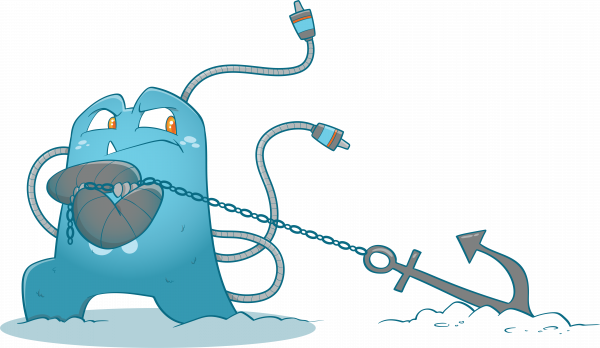 You probably know that links are a compelling ranking factor. But how about anchor text? What is its role in SEO? You probably wonder how anchor text can improve your user experience and boost your rank. You also don't have an idea of what's the importance and types of anchor text is in SEO.
To have a better understanding of anchor text, you have to know what it is, its uses, and what are the common types of anchor text, here is a list of the most common anchor text types that you have probably encountered while writing a blog.
What is Anchor Text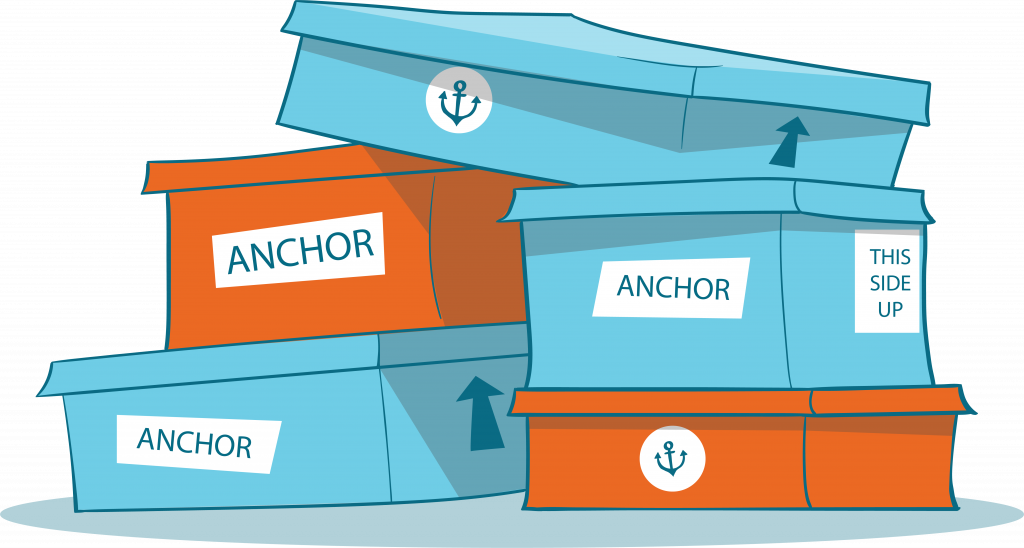 Anchor text or also known as link label/link turtle is the only visible part of a link on a content. If you click this hyperlinked part of the paragraph, it will bring you to another online source. Anchor is made up of one or more clickable words. These words act as keywords and describe the referred link.
The blue underlined anchor text is the most common type because it is the web standard. The keywords in an anchor text are one of the many signals search engines use to know the topic of the web page.
7 Types of Anchor Texts
There is a lot of anchor text you can find online and some of them are not useful because they are spammy and should be limited to keep search engines from coming. Let's cut down this list and specify the most useful types of anchor texts for website SEO.
These anchors include your brand name. Anchors can also appear as a brand name with keywords. For example 'Internal Link Juicer' will bring you to Internal Link Juicer's website homepage.
Partial Match Words/ Phrase Match Anchor Text.
The partial match words or phrase match anchor text includes a keyword for a specific page but without any localization. It covers some words that make the keywords long. For example 'Setting up your Link Counting" will bring you to a page on setting up your link counting.
The random anchor text is an unspecific or generic phrase that does not include the target keyword.
Some link analyses will suggest random and generic anchors in the same category. For example 'This Article' will direct you to specific blog content.
It's so far the most significant anchor type for your SEO ranking. It serves as the core keywords and money keywords that the page is meant to target. It's usually boosted by the localization factor. For example, your focus keyword is 'best practices internal linking' then you can use this as an anchor
Your anchor will look like this: "Here are the Best Practices Internal Linking."
The related anchor text links to a page that uses a variation of the target keywords. They are similar to partial match keywords. However, relevant keywords don't include a precise keyword phrase.
It is necessary to create a related anchor to help Google crawlers better figure out what links are all about. In addition, they keep your link profile distinct so that Google won't hit you for spammy links. For example, your focus keyword is ' automatic link building' then you can use variations of this keyword like 'must-have plugins' then use this as your anchor text for a blog or other website page.
The generic anchor doesn't include any text accrediting a keyword. However, the reader must entrust the surrounding copy for context ideas about what's on the other side of the link. Generic anchor text looks spammy, but it is powerful because it includes a straightforward CTA or attracts direct attention to the link. One example of this is 'Click Here' is the common anchor or "See More" is also a good example.
The naked link text is just as it is pasted into the copy from the browser bait and is clickable. You can encounter this if someone will add references at the bottom of their article and includes your link as a source.
They're not as good as you expect them to be, but Google loves naked link text because they are less likely to hint someone is trying to use spammy practices to rank for a specific keyword. For example: 'https://www.internallinkjuicer.com is pointing to internallinkjuicer.com is a naked anchor because it is a complete URL (protocol+domain address) for the website's homepage.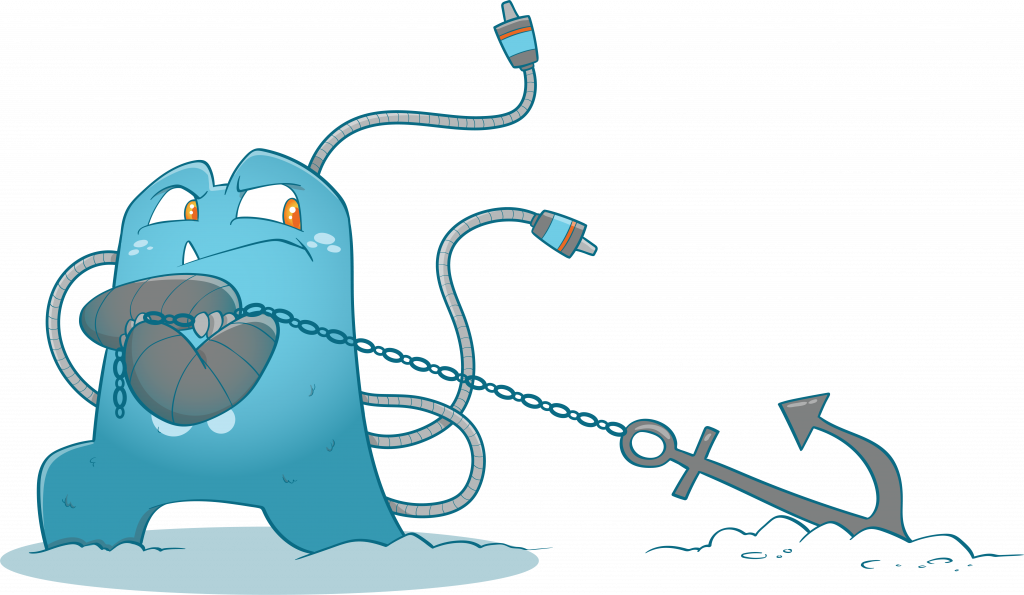 Natural Anchor Text vs Unnatural Anchor Text
Natural Anchor Text
Your viewers visit your website, it's impossible not to get the bad anchor text that doesn't help determine your web page's topic. We usually identify an anchor text as a 'natural' if it's not a demand keyword phrase. Nonetheless, just like naked URLs, it's a common circumstance and is not glared by search engines.
For Example:
'Click here for more'
'Visit our website for more info'
'Click here'
'For more information'
'See more'
These possibilities are not limited to these examples.
Unnatural Anchor Text
Unnatural anchor text is sometimes very easy to be detected but for others, it's not the issue. Any links designed to manage PageRank or a site ranking in Google's search result may be treated as a part of a link scheme and violation of Google Webmaster Guidelines.
To gain natural anchor text links to your website, build good content and its link and anchor text should come naturally.
3 Things You Need to Know About Link Building and Anchor Text
Link building anchor text can be tricky. Here's a list of things to know about anchor text when building and earning links.
If your anchor text is 'Internal Linking Strategy' and the visitor who clicked the link should be brought directly to Internal linking strategies. According to Google, a good link consists of the exact text, title, or heading referred to as a description of the destination page.
Instead of using phrases like 'Click here or "View more." Google wants a more exact match and closely related change to the users click on. It makes it easier for the search engine to crawl and brings an enhanced user experience.
Acquiring hundreds of keyword exact match anchors is a need for red flags, specifically if they include most of your backlinks. That's just how you can get links naturally. You can audit your anchor text spread to find a specific and ideal medium.
If you catch that many sites linking to your SEO guide with the exact anchor, conduct outreach to the publishers and request a change of anchor.
Audit the current anchor and backlink to see if it needs to be improved or replaced with a more significant anchor.
It's ideal to have well-rounded anchors.
Google loves an exact match, as long as you're not disobeying any guidelines with mass-scale link schemes. Your entire backlink should not consist of 100% perfect match anchors because it doesn't look real.
Most content writers or websites won't do the exact keywords anchors all the time. As much as Google mentions that it's natural and even chooses the idea of perfect match anchors, it still makes people distrustful. Anchors should range from homepage branding to keyword modifications.
The text you prefer for anchors are necessary for a reason:
It mentions information to your reader on what to assume right after they click the given link. Anchor text is a hint for your readers on what to expect after clicking the link. It needs to be always highly relevant.
It informs the Google algorithm of the context of your content. Google's algorithms utilize your anchor choice to determine that you are not using spammy practices and to better understand the contents you are linking to in your copy.
The Importance of Anchor Text
It is essential to have anchor text on your website to improve your SEO. In Google's eye, anchor text support which sites are running a spam operation and which are true. Anchor text also guides your readers where to find more information and what will they see if they click the given link.
When building a link-building strategy, anchors shouldn't be a second thought.
Your job as a web owner is to pay attention to what are the types of anchor text, which words to choose, and even the neighboring words. Unlikeness and patience are key for SEO. Avoid using keyword stuff and always diverse your types of anchor tags, and most importantly link only to those relevant and reputable pages.
Improve your SEO Performance!
It's important to know the difference between each type of anchor text to recognize their usage. It's also necessary to understand what anchor text is and how it will help you to improve your SEO. And now you've read this article, you now have a chance of ranking higher than you can imagine.
It's highly recommended to have a plugin that will help you improve your SEO score. Internal Link Juicer is the perfect plugin for you. It helps organize your website and gives better suggestions of keywords. It also develops your on-page SEO by giving out the right content for the given context.