How to Link Posts to Pages in WordPress – 3 Practices for Effective Brand Marketing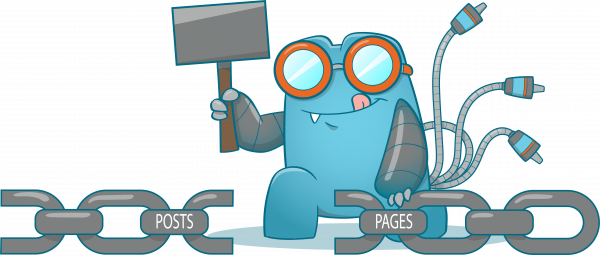 Most websites on the internet are connected through links. And this is how the term 'web' or 'World Wide Web' came about. Links are the elements on a webpage that you can click to transfer from one location within the site or to another website.
The most common type of links are texts (hyperlinks). These are usually the text you see on the content, which is different in color or sometimes underlined. Many people think that links are only used to connect pages, but they don't know it serves other purposes. Read on to know more about links and how to link posts to pages in WordPress.
Importance of Links and Linking in WordPress
Links can be likened to the bloodstream of your WordPress website, which makes them essential.
One of the primary purposes of links is to allow visitors to browse a website without returning to the homepage and starting the whole browsing process again. Imagine getting deep into a website, and you want to go back to the home page. However, upon scanning the page you're on, there are no links that lead to it.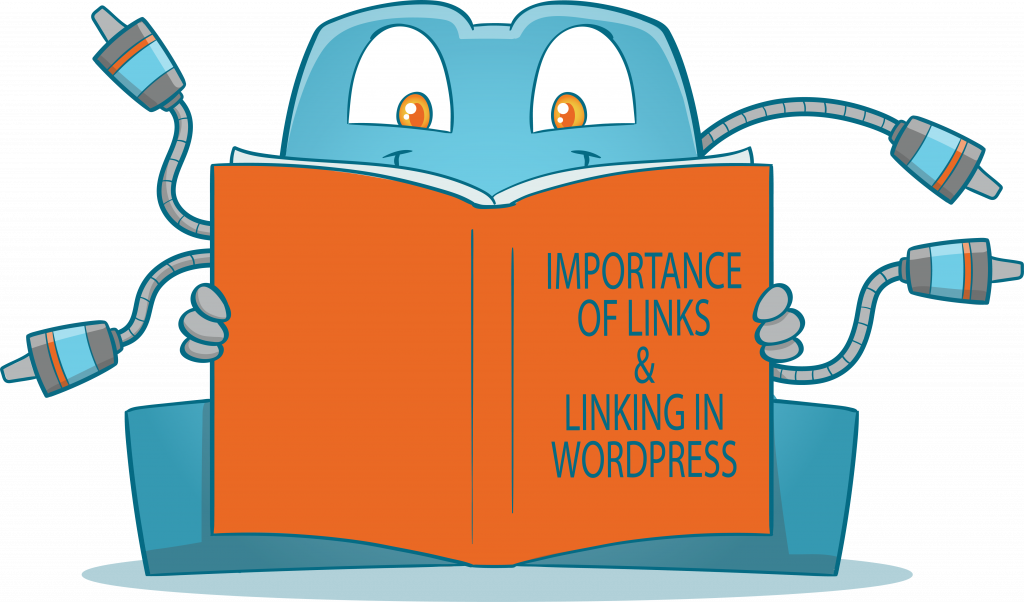 The only option you have is to press the back button a couple of times, which is annoying or type the website again. Both options aren't ideal.
In reality, if your purpose is to drive organic traffic to your site and get conversions, your website won't survive without links. This is because links lead your users to discover more content, increase their on-site time, and ultimately, make a purchase or subscribe to your newsletter.
Picking the Right Links for Your Website
Getting links is relatively easy, but you should not just acquire all the links you can get. You'd need to consider a couple of factors to ensure that the links you use are beneficial for your site.
Relevance
Suppose your website offers car maintenance services. In this case, getting links from websites like Honda or Toyota is more valuable than a website that offers chocolates. Search engines can understand your website deeper through links from relevant websites, which plays a huge role in ranking for that car maintenance-related topics.
For example, if you're ranking for "car maintenance in Canada," links from websites about car maintenance or Canada are great for your website. However, that is just an oversimplification of the concept.
Search engines have become smarter, though. Their algorithms are so sophisticated that they can easily figure out the relation between a website's content and the one linking to it. If you get a link from a local business that sells car parts, the search engine will be able to determine the relevance of the car parts business to your car maintenance business.
Authority and Trust
Links from trusted and authoritative websites tend to be more critical as compared to starting websites. Local, regional, and well-known organizations are examples of trusted websites.
Getting links from trusted websites boosts people's trust in your website, especially those that come from .EDU or .GOV domains. The reason why we consider these links more valuable for your site is that they come from trusted websites like government agencies or universities.
So you see, valuable links for your site don't have to be totally related to your site. They just have to come from trusted websites.
Another thing that you need to consider is the authority of a website. A more authoritative site will usually pass on more link juice to your website, as compared to a local website. Which do you think will give more value to your website? A link from car manufacturing giants like BMW and Ford or from a local car repair shop?
Diversity
Even though search engines look for the relevancy of links to your website, they also look for diversity. If your site receives different links, search engines will take it as an indicator of trust. Plus, websites that don't contain a natural 'link profile' have a higher risk of getting red-flagged by search engines.
So, to be safe, what type of links should you pick to diversify your link profile?
Links from bloggers talking about your products and services
Links from website directories
People sharing your site on their social media
Reviews
Links from local organizations or agencies
Reviews that link your website
Links from any of these will ensure that your site will form a natural link profile, which helps you get better rankings.
How to Link Posts to Pages in WordPress
Incorporating links into your posts and pages may sound like a daunting task—however, it's relatively easy. Here, we will give you an idea of how to link one page to another in WordPress.
To add links to WordPress, you need to use the block editor. Click the edit post or page, or create a new one.
Highlight the text you want to use as the anchor text for the link.
Click the 'Link' button. The icon looks like this .
You'll now see a box where you can enter the URL you want to link to the anchor text.
Simply copy the URL and paste it into the box.
Click 'Apply' to put the link into your post.
Tips to Remember
If you're going to link another page on your website, you can simply search the web page using the search box. This is a feature of WordPress that makes it easier for you to link pages.
Simply type a word that you're looking for, and the pages which contain that word will appear in the list below. Once you find the page, you want to link, click it, and the anchor text will link to it automatically. Don't forget to click the apply button.

If you want to check if the link is working, you can click the toggle (gear button) and set your link to open in a new tab. This is only recommended when linking to third-party websites so that your website will still be left open even if they click the link.
Adding Links in Old WordPress Editor
There are still some people that use the older classic editor instead of the block editor. If you're one of them, adding links to your content is just as easy. The process of adding a link is quite similar to when you will be using the block editor.
Open the post you want to edit or create a new one.
Highlight your anchor text.
Click the 'Link' button, which appears in the first row of toolbar buttons.
Copy and paste the URL you want to link to, or you can use the search feature.
Apply the link.
Pasting URL Directly onto the Anchor Text
If you are into shortcuts, then using this method is perfect for you! Plus, it works in both the block editor and classic editor.
Copy the URL you want to link to.
Highlight your anchor text.
Right-click and select 'Paste' or press Ctrl+V (Windows) or Command+V (Mac) to paste the URL
WordPress will automatically paste the URL into the anchor text and turn it into a link.
3 Best Practices for Internal Linking
Acquiring links and putting them all over the site won't give you a strong internal link presence on your website. You'd have to know the best practices to get the most out of internal links.
Link from Your Most Important Content
Your most important contents are the ones that contain all essential and indispensable information that answers the common questions about your products, solves problems of customers, and at the same time entertains and educates your visitors.
Important contents are also the pages that have the most link juice on your site. This means that you'd need to spread the link juice these pages receive to the ones that need a little nudge to perform better. Linking from these 'important pages' is also a great practice to show Google the relationships between your content.
It is also imperative for you to link back to the important pages to ensure that their performance also increases.
Natural Linking and Anchor Texts
While it may be easier to link to every page that contains similar keywords, this isn't a good practice. You must use links that have a good connection with the topic and content of the page.
Linking just to have internal links won't help the growth of your website. That is why, when building internal links, ensure that your primary goal is to educate and entertain the visitors continuously.
You should also consider the anchor text you are using. Your anchor texts should blend naturally with the words surrounding them. The key here is to not force a keyword or phrase into a piece of content.
Don't Overlink
Link stuffing is one of the big no-nos in link building. There is no need for you to always link whenever you see a keyword. When you go overboard with linking, search engines might flag your page with spamming, which is one of the factors that negatively impact a website's ranking.
Linking Pages: Key to a Successful WordPress Website
Internal links are crucial for a WordPress website's success. These links are what help your content rank higher in search engines and, at the same time, guide your visitors to all the information they might need. This is the main reason why many web experts consider internal links as the backbone of any SEO and website strategy.
We hope that you learned how to link posts to pages in WordPress so you can start with your internal link-building journey today!
Internal Link Juicer provides a premium plugin that helps you manage and automate internal link building. Check out the other features of the plugin here.