SEO Content Checklist: An Excellent Guide to Crafting Bulletproof Content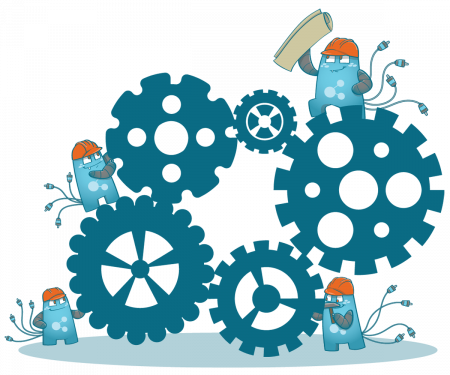 What should you know before you start writing SEO content? This is a question that many people ask themselves. The answer to this question is not as simple as it may seem at first glance, but luckily there are some tried and true strategies for crafting bulletproof content.
In this post, I will be sharing with you an SEO content checklist to help out the beginning SEO writer.
SEO Content: What is it?
In recent years, the term "SEO content" has become increasingly popular. But what does it actually mean? Quite simply, SEO content is any content that has been optimized for search engine visibility. This can include anything from blog posts and articles to infographics and videos.
The reason why SEO content has become so important is because of how competitive the online space has become. To rank well in SERPs (search engine results pages), it's no longer enough to just have excellent website copy or an impressive design – you also need high-quality SEO content if you want to outrank your competitors.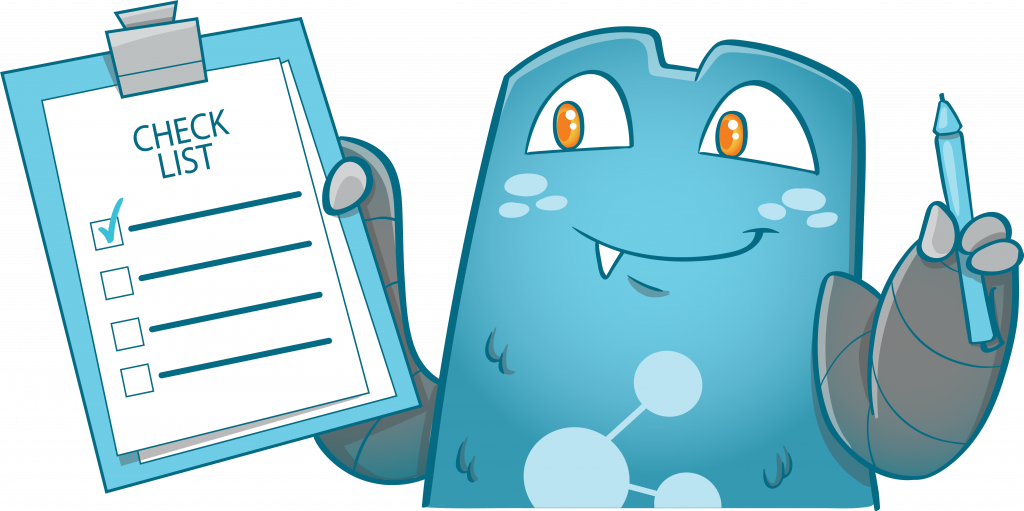 SEO Content Checklist: What Should Be in Your Content?
Content is just one piece of the puzzle for SEO. However, if you ace it, it means that you're one step closer to outranking your competitors.
Now that you know what SEO content is, it's time to learn how to create it. Here is a checklist of the essential elements that your content must have in order to rank well in SERPs:
Headline
The headline is one of the most critical aspects of your content. It's the first thing people will see, so it needs to be eye-catching and exciting enough to make them want to read more. Your headline should also accurately reflect the topic of your article or blog post.
Title Tags and Meta Descriptions
Along with your headline, your title tags and meta descriptions are also important for ranking high in search engine results pages. Your title tags should be around 50-60 characters long, and your meta descriptions should be about 150-160 characters.
Keywords
Including the right keywords in your content is essential for ranking well in search engines. However, you don't want to overdo it – including too many keywords can actually hurt your rankings. Instead, aim to include keywords that are both relevant and semantically related to your topic.
Images
Adding images to your content is a great way to make it more visually appealing and help it rank higher in Google Image Search. When adding images, be sure to use keyword-rich file names and add descriptive alt text.
Internal Links
Internal links are links that point to other pages on your website. They help search engines better understand the context of your content and serve as a way for readers to navigate through different areas of your site easily.
Long-form Content
One final tip is to try writing long-form content whenever possible, which includes anything around 500 words or more (the shorter the article, the harder it will be to rank).
Longer articles tend to get shared more often than short ones do, so this could potentially lead to even more significant SEO benefits for you if done correctly.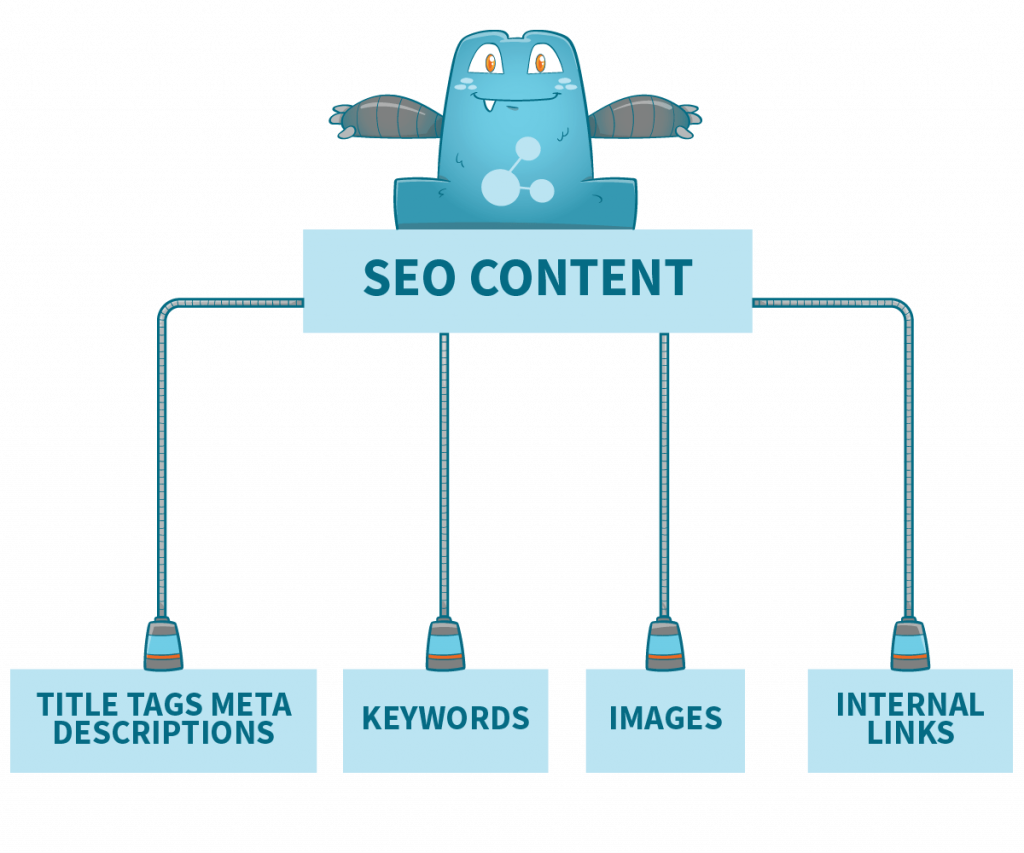 An In-depth Analysis of Keywords and Internal Links
Keywords
As mentioned earlier, keywords are essential for your SEO content. They are what people type on search engines so that a list of links to websites that are relevant to what they typed would be displayed.
You want to make sure that you include keywords that are both relevant and semantically related to the subject matter of your article.
One way to determine which keywords to use is by using Google Adwords Keyword Planner Tool. This tool will help you find keywords related to your topic, as well as how many people are searching for those terms each month.
Important Information on Keywords
Search Volume is the number of times a keyword is being searched for each month. It is essential to know the search volume for a keyword to determine how many people are searching for a topic.
With this knowledge, you can pick the right keywords to give you an advantage over your competition.
Remember that it is important to choose keywords with both high search volume and relevancy if you want your SEO content to rank well on SERPs (search engine results pages).
The next thing I would like to touch upon is the keyword difficulty score. This number tells us whether or not we have good chances of ranking within the top 20 organic listings on the Google Search Results Page for our chosen keywords.
Basically, what that means is that the higher your keyword difficulty score, the harder it will be to rank well in SERPs.
The best way to determine a good keyword difficulty score for a particular SEO article or blog post would be simply by trying out different keywords and seeing their scores on popular apps like Ahrefs or Semrush.
CPC stands for Cost-Per-Click and is the average amount that someone would pay per click if they were to advertise with Google Adwords for that particular keyword.
This is also important if you're planning on running your own paid ads on Google or any other search engine.
The average CPC is the total amount of money advertisers are paying for their display ads to appear next to organic results in the Google Search Results Page. This tells you how much competition there is for a particular keyword and can be used to estimate if someone were to advertise with Google Adwords.
In some applications, there's a score for keyword priority. This score is used to determine a particular keyword's relevance to a website. In theory, the higher this number is, the more relevant your keyword would be for your SEO content or articles.
The final factor you want to consider when choosing your keywords is their relevance to your website and the content on it.
You don't want to choose a keyword just because it has a high search volume. If it's not relevant, then you're not going to get the results you desire.
In essence, what you want when choosing keywords for your blog posts and SEO articles is an optimal blend of search volume, relevancy, and difficulty score to maximize potential traffic from the Google Search Results Page.
Internal Links
Internal links are links that connect the pages on your website. These links serve as strings that connect relevant pages together to create a sense of what your website talks about.
To be specific, you want internal links to point to relevant articles or blog posts that are closely related in topic with the article you're currently writing for the best results. This will not only help keep visitors within your site longer but also improve the rankability of those keywords within search engines as well.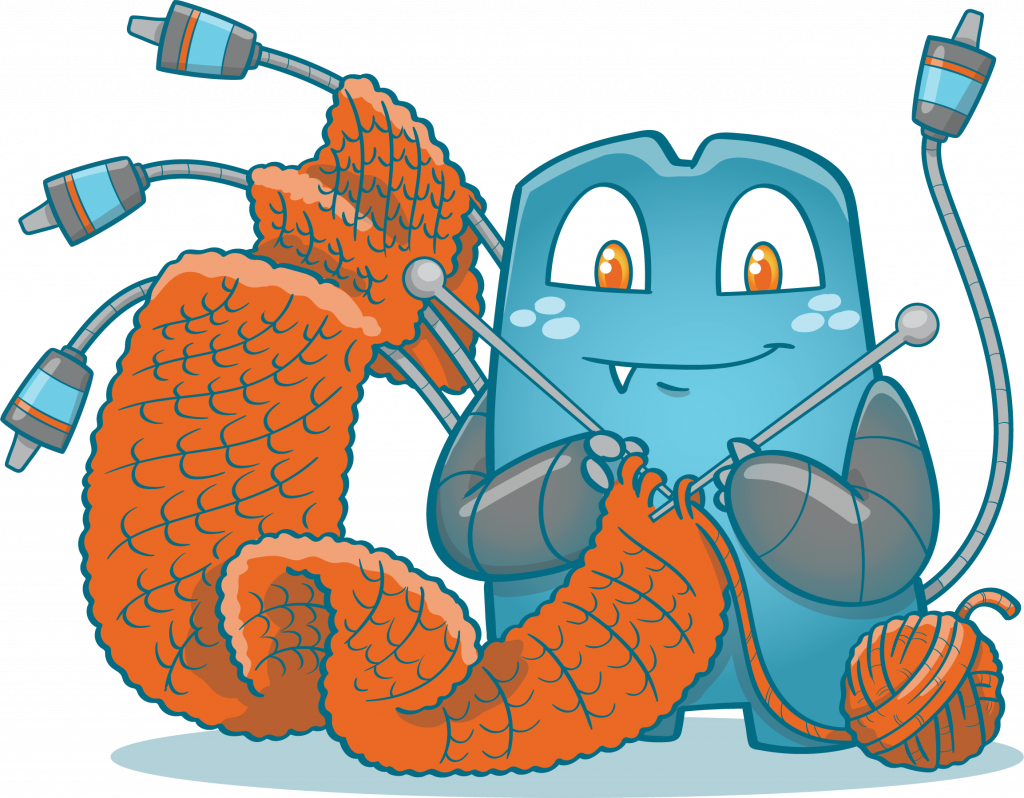 Things to Remember when Linking Internally
Don't Overdo Internal Links
You don't want to link too much within your blog post, as this will look like you're spamming, and Google might penalize you for such behavior.
When crafting content, you need to ensure that the number of internal links won't be too much that it will already affect the readability of your article.
Your internal linking structure is the path you use to link your articles together. This is important because Google will crawl through these paths, and if it sees lots of broken or dead links, then this might lower your SEO content's rankability as well.
To ensure that there won't be any problems with internal linking, I recommend using a tool like Ahrefs for broken link checking.
Keep Internal Links Only Relevant
Remember that internal links should only be relevant to the article or content they are pointing towards. Don't just randomly put in a few links here and there just for the sake of it.
Some site owners don't understand that they're doing more harm than good if they link to irrelevant pages.
This is because search engines will see that you're not improving the navigation and user experience but rather linking just to have internal links on your content.
Anchor texts are the words and phrases that people see and click to activate internal links. These texts help search engines understand what each link is about, which improves how relevant Google will think the linked page is to your blog post or article.
This also means you'll need to use keywords for anchor texts if they're applicable and make sense within the context of the content you're linking towards
When creating internal links, always use anchor text that describes what the link is about. This will make it easier for visitors and search engine crawlers to understand what the page is about.
Optimizing Your Content to Ace the Competition
Nowadays, writing excellent content isn't enough to rank in SERPs. To stand out, you need a good grasp of the current SEO trends for content like keywords, content length, internal links, backlinks, and more.
Planning to optimize the pieces of your content through internal linking? You might want a reliable internal linking tool to help you manage your internal links. Check out Internal Link Juicer today to know more!