Small Business Marketing Strategies to Scale Up Your Business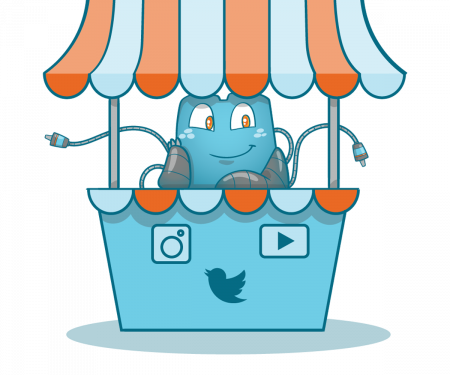 As small business owners, it is often difficult to scale up your business without entering the digital world, especially in this age where the majority of customers come from the internet. Aside from crafting an excellent website, small business marketing techniques can also be used to improve their business.
In this article, we will talk about the different practices that focus on link-building, which a small business owner can do to further improve their business after starting a website.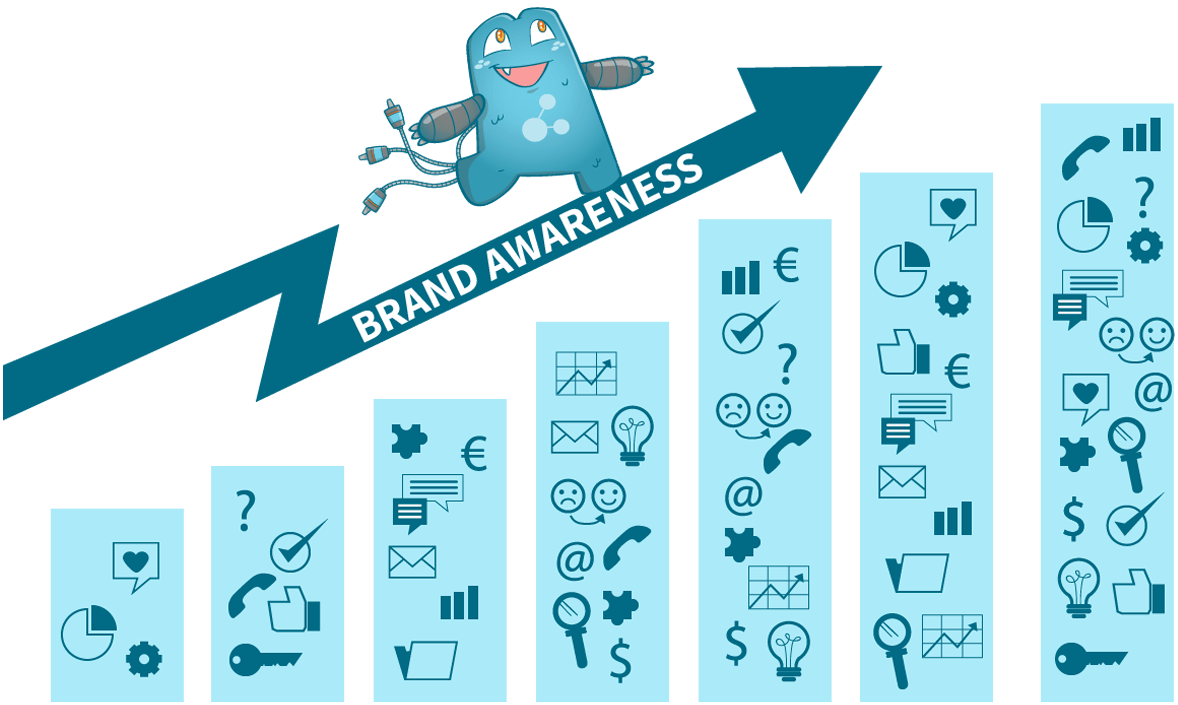 Awareness. Sentiment. Amplification. Trustworthiness.
Building your brand when your business is still operating on a small scale can sometimes be difficult, especially if you still don't have enough audience. However, once your target audience gets familiar with who you are and what you have to offer, you can expand your network further and start targeting more audiences.
There are a lot of link-building practices on the internet that indirectly build your brand. When you perform these practices, you can improve your brand awareness and authority.
Awareness
Getting your target audience to remember and see your site as their go-to means that your brand awareness-building techniques are paying off. It could also mean that the quality of your products is top quality.
For most common people, brand awareness is usually defined as how much your target audience knows about your website, what it offers, and how it communicates these two in a unique and memorable way.
However, awareness actually goes a long way. It is also the measure of how helpful your site is in giving all the information your audience needs. When your brand awareness is high, it means that people find your site useful and it offers valuable information.
A significant benefit of high brand awareness is that your customers come back to your website even if they'd have gotten what they needed. This is because they believe that your site gives constant value and it has integrity.
Sentiment
Knowing how your target audience feels about your website is an important aspect when improving your branding. The sentiment is usually more associated with the emotional part of brand building. It is defined as how your customers feel about their experiences with your brand. Sentiment can mostly be seen in reviews of your brand, products, or services.
Amplification
Brand amplification is also an essential aspect of improving your business's online presence. Sharing your content on social media like Facebook, Instagram, and Twitter will let people know that you have content that might interest them.
It is also possible to amplify your brand awareness by promoting your products through instructional videos, infographics, or images that show how you deliver services, how your products work, and what your business aims to provide.
These types of promotions can help you gain customers through the web by giving them a glimpse of what your business can offer. If they get interested, they will probably click your link and get directed to one of your landing pages. When this happens, the chance of conversion increases.
Trustworthiness
Being a trustworthy website might just be one of the best things a marketer would want. If people trust your website, it means that they believe your content since they find all the information accurate and backed by credible and well-researched data.
In most cases, a trustworthy website has a high authority since people visit that website often when they look for answers to questions under that site's industry. Think of the most trusted brands out there, Google, Acer, Samsung, and other sites, that have gained people's trust due to the quality of their products or services.
As small business owners, you might think that gaining brand awareness, trust, excellent sentiment, and amplifying these three are too difficult to accomplish. But, that is not the case. When starting your website, it is normal not to have excellent levels of these 4.
However, as you implement methods and techniques, you'll eventually see the fruits of your labor. It might be slow, but slow progress is still progress. To help you out with your brand-building efforts, we have listed simple steps on how you can create a strong foundation for your branding.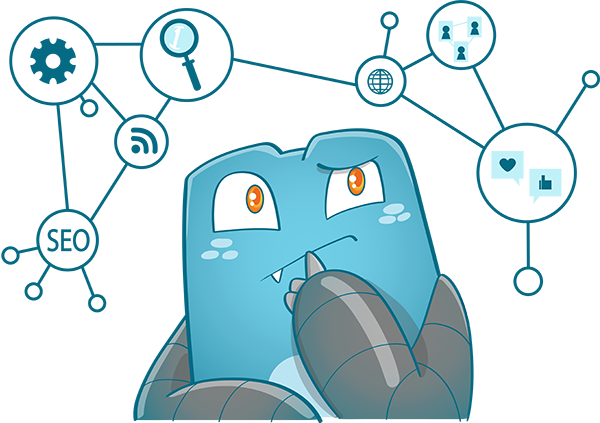 Techniques to Scale Up Website Using Small Business Marketing Strategies
Scaling up your business means that you're now ready to take on more audiences from different locations and demographics. The techniques we will discuss can be complicated for you initially, but as your brand grows and your audiences increase, they'll get easier.
Build an Extensive Network
Before you can start getting backlinks (which is one of the most critical aspects of scaling your business as small business owners), you first need to build an extensive network. With a good network, you can always reach out to them and ask for backlinks from their pages relevant to your existing content.
Normally, it would be easy to earn backlinks from your partners and loyal customers who have websites or are active and known on social media platforms. It is also common for partners to share backlinks with each other. This is often done through product testimonials or reviews.
Source High-Quality Backlinks
Backlinks are the links that come from external websites. When they link to your site, they can pass their authority to your website, which means that your rankings can improve as backlinks to your site increases.
You can start from your partners, but if you plan on being aggressive in your efforts in scaling up, it would be wise to look for authoritative websites that operate under the same industry. You could also source other authoritative websites relevant to your website to increase the number of backlinks you would receive.
Looking for influencers is a common tactic nowadays. It involves a site owner contacting social media influencers that will try their product or service and promote it on social media. The link they paste on their posts would act as the backlink to your website.
As a beginner in the digital space, you should be wary of black-hat backlink-building techniques as they may do more harm than good. Be sure to read resources that discuss what to avoid when building backlinks.
Start Publishing a Blog
A blog is one of the most popular aspects of a website that can help small business owners increase brand awareness. It is commonly used as an avenue where you can post information about your products and services and other topics you want to cover which are relevant to your industry.
At times, a website is solely for a blog, but in most cases, a blog is used by web owners to drive more organic traffic into their site and maximize link authority passed on by external websites. You can also rank for more keywords through blog posts, which makes your site's online presence greater.
Blog posts are popular to marketers since search engines always look for fresh information that can provide web users updated information on specific topics. This is what search engines want to rank—pages with new information or valuable content. For search engines, anything that gives users a great user experience (UX) deserves to be seen by more people by placing the pages on top of search engine results pages (SERPs).
Another purpose of putting up a blog is to have a place where you can apply link-building strategies. With tons of content, external websites can have tons of opportunities to link your pages. Plus, these pieces of content can also be practical in internal link-building efforts.
Crafting Unique Resources
High-quality content is challenging to create, but it's worth the effort. The pieces of content you make are what define your website. It is also what search engines use to understand what you are talking about. However, you need to keep in mind that your pages won't be found by the right people without proper promotion.
That is why small business owners need to craft content that will capture the interest of their target audience. Ideally, high-quality content elicits strong emotion, is visually appealing, piques interest, or is timely.
When web users find this kind of unique content, they would want to share it with friends and other people on their network. As more people get into your content, you will gain brand awareness and earn backlinks from other websites.
Enter the Digital Space with… a Bang!
For small business owners, setting up a website is easy. But, earning a spot on the top ranks can be quite hard. However, with the proper preparation and strong foundation for your small business marketing strategy, you can easily climb the ranks. Also, a good idea to be personal and genuine in making your content. When people find that you are genuine in providing quality products and services, they will surely be loyal to you.
If you're planning on entering the digital space soon, be sure to have all the tools you need to succeed. One tool that you must have is an internal link management tool. Check out Internal Link Juicer today to view if it will fit your needs.