How is Link Juice in SEO Determined | Internal Link Juicer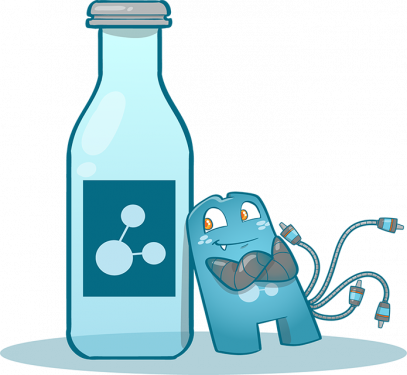 Even though link juice in SEO is just an abstract concept, people often use it to know about an eCommerce website's structure and what other websites are affiliated with. If a site has a lot of link juice, it is deemed high-quality and trustworthy; thus, people will easily trust your site, and it would be effortless for you to convert them into customers.
In this article, we explain how link juice affects eCommerce websites and how you can improve the amount of link juice your site receives.
What is Link Juice in SEO and How it Affects Your eCommerce Site
Link Juice
In the SEO world, link juice, also known as link equity, is the term used to refer to the authority or value passed from one page to another. The juice is passed through hyperlinks. Whenever search engines detect that a site links to your website, it means that the site sees your eCommerce site as valuable and worth promoting. Most marketers are focused on what is link juice equity and how it works.
At present, there are a lot of ways to earn links from other websites. You can do this either through direct or indirect efforts.
Direct Efforts
Direct efforts usually involve link-building strategies like social media marketing (SMM), press release publishing, guest posting, and more.
Indirect Efforts
On the other hand, indirect efforts happen when people voluntarily share your website across the web due to the quality of your content. Through this, your pages are naturally linked from other locations on the web.
The authority that websites pass to your site is what they refer to as "link juice in SEO," which varies depending on the site's authority linking to you.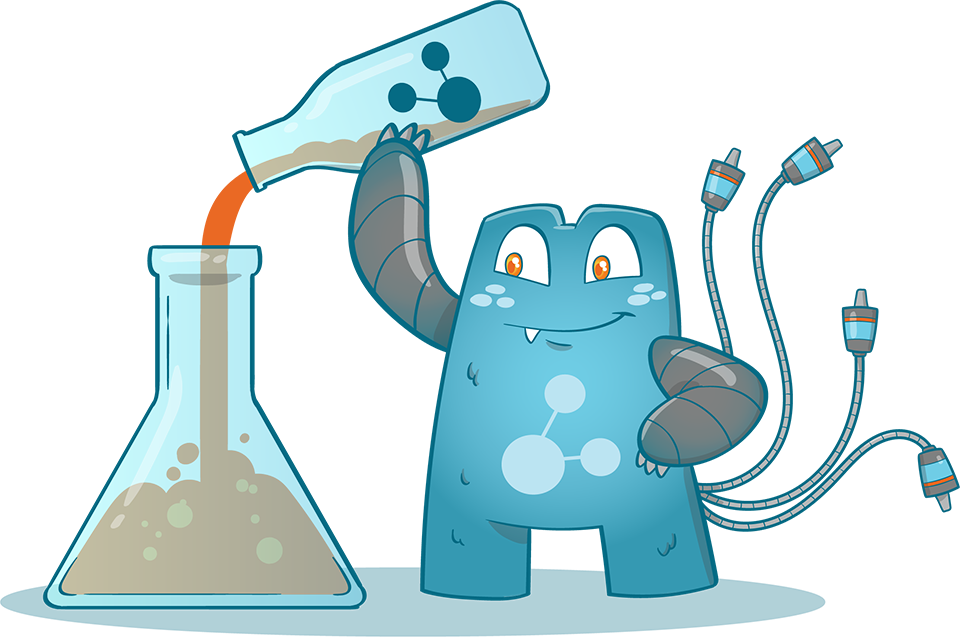 How Does Link Juice in SEO Work?
Whenever we're talking about link juice in SEO and how it works, it is always best to use oversimplified examples to explain the concept.
So, here's an example for you:
Suppose you have 2 sites under the same industry: Site X and Y, and assume that all ranking factors between the two are the same. When site X gets 1 link, and site Y has no links; obviously, site X will rank higher than site Y since "juice" from the link is passed on to site X.
What happens when site Y also receives a link? Will their ranking become equal?
The answer is, it depends. If the authority of the site that links to site Y is higher, then the ranking of site Y will be greater than site X. So, even if site X receives twice the number of links that site Y gets, BUT the combined authority of the sites linking to Y is more significant than the sites linking to X, site Y will still rank higher than X.
Another factor you need to consider is the number of outbound links that the linking site has. Now let's add two other variables to the example: site A and site B. Assume that these two additional variables have the same amount of authority.
Now, suppose that site A links to 10 other sites (including site X) and site B only links to 5 sites (including site Y). This means that the amount of authority that site Y is higher than site X; thus, it will rank higher in search engines.
You might be wondering why; here's how it works. Since the link juice that sites A and B passes is equal, site Y receives 1/5 of that amount, while site X only receives 1/10. However, you shouldn't only be looking at link juice to determine whether a site will rank higher. Consider other metrics to ensure that your eCommerce site will rank higher than your competitors.
Link Juice Sculpting: Does it Still Work?
In the past, it was possible to use dofollow links to prevent losing link juice through outbound links. This method was known as PageRank sculpting. Through this method, webmasters were able to manipulate the flow of link juice through a page.
However, this is no longer done since it already doesn't work.
So, you might be worried that link juice will leak out from your homepage through dofollow links. A common practice used nowadays to prevent this is by stopping the flow of link juice to spam comments and links posted on blogs with a dofollow attribute.
When it comes to internal links on a site, you should allow the flow of link juice instead of controlling it. The juice obtained and distributed through your site makes your pages rank on the web as well as on your homepage.
Sources of Link Juice in SEO
Simply getting links all over the internet won't immediately increase your eCommerce website's ranking. You have to consider a lot of factors when choosing which sites to get links from so that you can maximize the amount of link juice that can be passed to your site.
Here are the most common criteria that you need to consider when picking a site:
Pages with content relevant to your website.
With a high PageRank
Pages with few outbound links
With high-quality content.
Pages that rank well in SERPs.
User-generated content.
Pages that are often mentioned from social media outlets.
Link Juice in SEO Doesn't Come From…
On the other hand, here are some of the factors that you need to look out for since they wouldn't be adding value to your site:
Pages that have nofollowed the link to your site.
Irrelevant content.
Pages that have tons of links (ad links, site-wide links, etc.)
Unindexed pages in search.
Paid links
Links obtained through link exchange schemes.
Links from unranked websites with no content.
New Link Building Tips for a Successful eCommerce Website
Whenever you're performing link-building techniques and think that it is challenging, remember that it is one of the aspects of SEO that is most rewarding. You just need to develop the right content and implement proper outreach techniques, as these two will help you build quality links and enhance the visibility of your landing pages.
Take a look at some of the link building techniques that we think would greatly benefit your eCommerce website:
Video Marketing
If you're running an eCommerce website, it is best to include video content in your pages. Through these videos, you can bring your brand's products to life by focusing on product walkthroughs and in-depth instructional videos.
Using videos on your website also increases the engagement of customers on your website. Plus, video contents tend to rank well on Google.
A good use for video content is creating videos that bloggers or other websites can use as a basis for their content. For example, you can make videos about the different types of growing apples and promote them to bloggers that also focus on planting. This way, you can ask them to include your video on their blog, or they can link back to the original page on your website.
Use Influencers to Build Content Assets
According to recent research, Millennials are dominating the consumer demographic. This means that they have a significant effect on the market, which is why you should consider them whenever planning for a link-building strategy. Since Millenials are more familiar with how influencers work, you can use this strategy to promote your business.
For example, a clothing business can send free clothes to influencers. They will market your product by wearing the clothes, posting it on social media where their followers can see it, and putting links in the captions on where they can buy the product (which is your website).
This is effective since most of the followers of an influencer would also like what their idol is using, so basically, links from influencers can significantly increase organic traffic, engagement, and links to your website.
The only challenge here is finding influential people in your industry. So, you should research your competitors to see which influencers they have used so that they could also rate and review your products.
Social Media
Promoting your eCommerce website on social media platforms is also a great way to build links to your website since you can post links to your website on your social media profiles. By promoting your website on social media, you can also build relationships with potential customers and followers who may eventually link to your website.
Creating a sustainable link-building strategy shouldn't cause you headaches. With Internal Link Juicer's plug-in, you can manage the links on your website, anywhere, anytime! Visit Internal Link Juice to know more.
Knowing the Full Potential of Link Juice
Link juice is a vital aspect of your link-building strategy for your eCommerce site since it can be used to measure how users are discussing your content, website, and brand. Even though the primary purpose of getting more link juice is to increase your Google rankings, it can also help you grow your brand's visibility, reputation and establish your site as a resource in your industry.
So, now that you already know the effects of link juice in SEO, it is time for you to create a solid link-building strategy that can help you improve sales and ranking.