Release 1.2.0 – WPML compatibility & Comprehensive import tools
Published on: June 16, 2020
What's new in this update:
Comprehensive import and export tools for keywords and settings
One of the most desired features of our community was the possibility of automatic mass import. With the current release, we have met this wish and implemented a tools section for the flexible import of settings and keywords as well as a backup of data via export.
The import and export section can be found in the WP-Admin as a separate sub-item in the Internal Link Juicer menu. The toolbox is divided into three areas:
File Export: Export plugin settings or keyword configurations. The keyword configurations can be exported either with or without the "export empty" option. If this option is activated, linkable assets are also exported for which no keywords have been configured yet. This is the best option if you want to perform mass processing of keywords and re-import them. If this option is disabled, only assets with keywords configured will be exported (optimal for creating backups).
File Import: Within that panel, you can restore your earlier exported settings or bulk import keywords for your linkable assets from a CSV file
Keyword import from internal resources: Currently, the post or term titles are used as the source for the import (more will follow). If you use one of the SEO plugins "Yoast SEO" or "RankMath", you will also get the possibility to import their "focus keywords".
Here you get a short impression of the new Import and Export panel: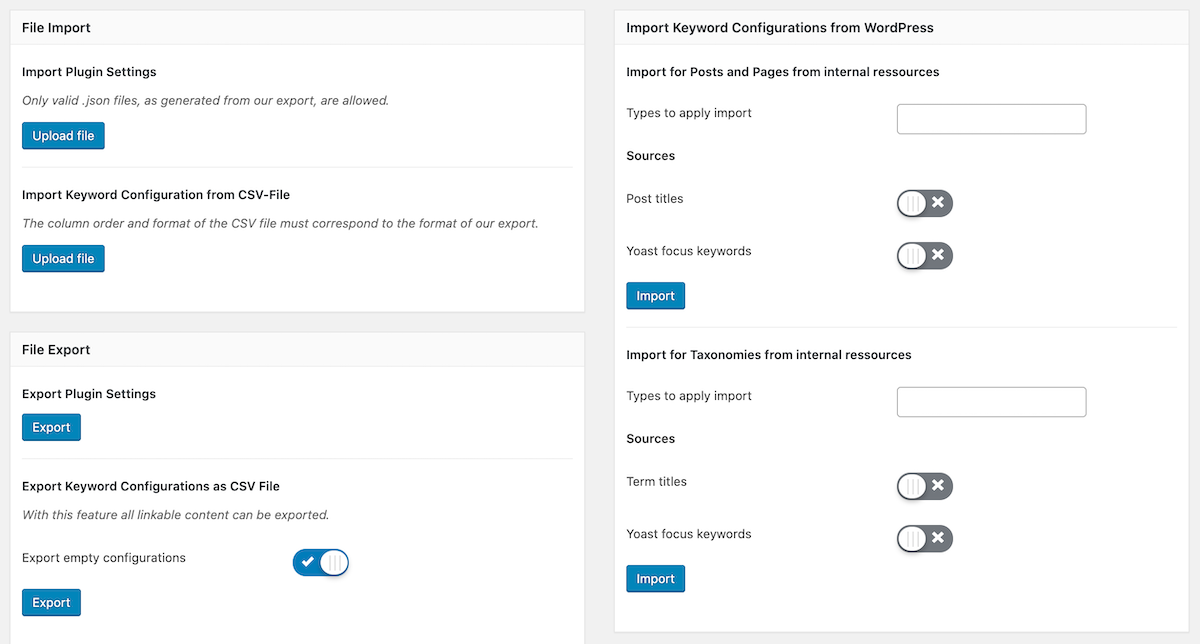 Full compatibility with WPML
The plugin now offers extensive support for the translation plugin WPML. With the update, the plugin ensures that content is only linked within the same language if you have WPML activated. This is the first step towards broad third-party compatibility and there will be more to come soon. Many thanks for the great support from WPML, which made the integration really easy!
In addition, the statistics dashboard now also shows the languages in the form of flags. For example, it will look like this (shown in the Pro version):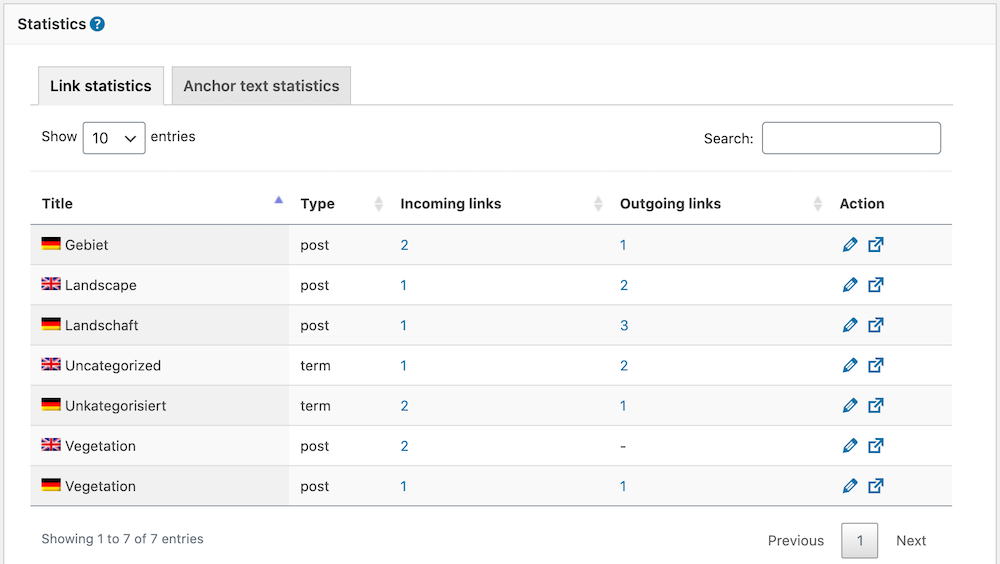 Improved interface for custom links
The interface for the custom links got a complete optical remake: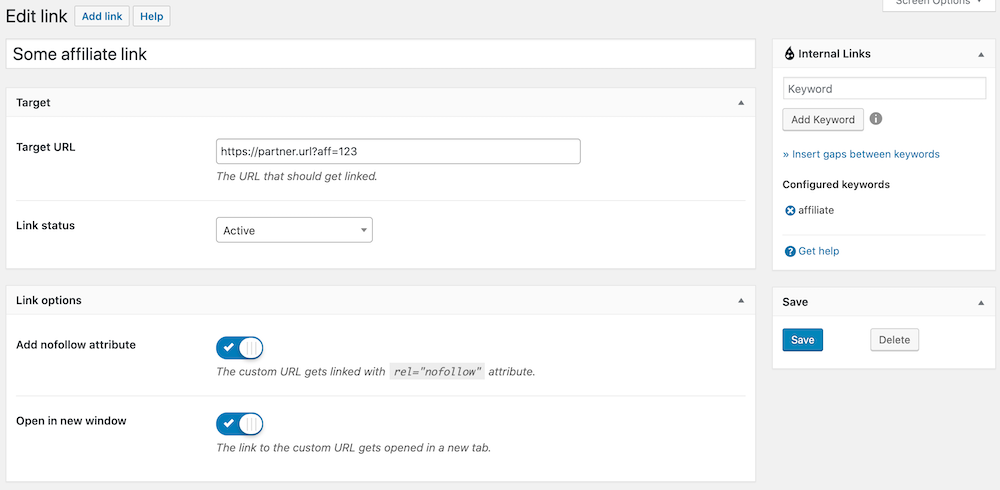 Internal Link Juicer is now available in 6 languages
We just wanted to mention it in a note: a lot of things behind the scenes got improved since our last release and the Internal Link Juicer is now also available in 6 languages. In addition to English and German, the Internal Link Juicer is now also available in Portuguese (BR), French, Spanish (ES), and Polish.