How to Lower Bounce Rate – Strategy for e-Commerce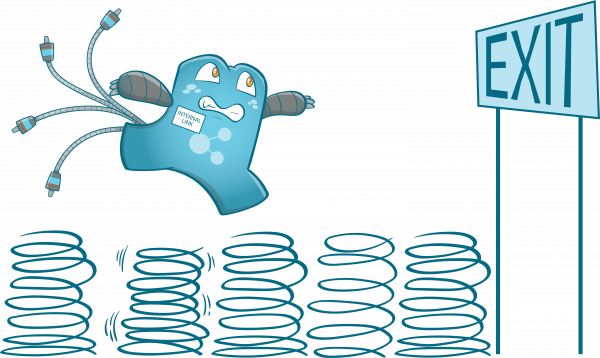 As an eCommerce website owner, your primary goal when it comes to website metrics is to lower bounce rate, increase link juice, enhance user experience, etc., to ensure that your site ranks higher in SERPs. But what if your users abandon your site and never move on to other pages?

This article answers what bounce rates are and what are its effects on your eCommerce site. Plus, we've also included a handful of tips that you can use to ensure that potential customers will stay on your site for a little longer!
Digging Deeper Into Bounce Rates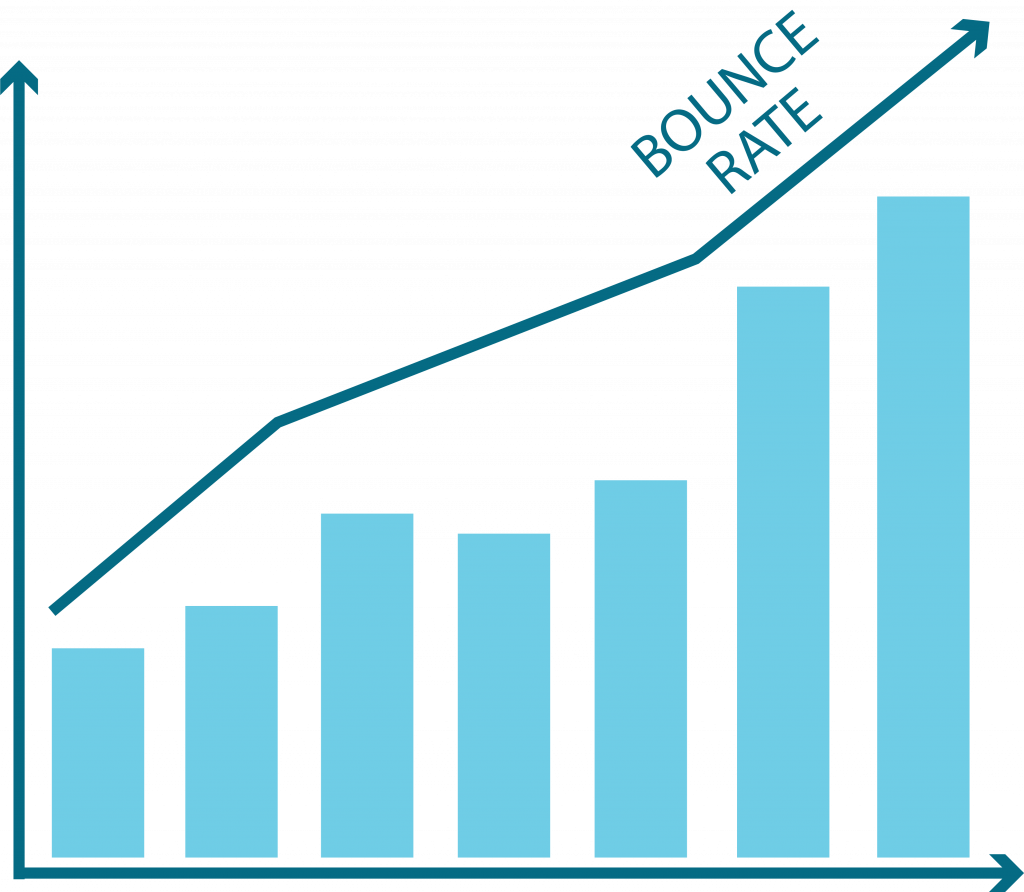 In recent years, the use of bounce rates has become more popular due to its influence on rankings. Through bounce rates, webmasters can determine whether site visitors leave the landing page and proceed to other pages or the engagement stops at the landing page.
If a visitor simply opens a single page and exits there, the session is counted as a bounce, which is a big no-no for the majority of websites on the internet.
During a bounce, only a single request is sent to the Analytics server and is not followed by any other requests during that session.
Since no further requests are sent to the Analytics server, it would be impossible for them to calculate the duration of the session, which means that 0 seconds will be recorded for that session.
So if the percentage of visits to your site is categorized as a bounce, but your primary goal is to send the visitors to more important pages, your website might not be performing too well.
High Bounce Rates & eCommerce
If you're running a single-page website, then a high bounce rate shouldn't be alarming. However, if your site is for an eCommerce business, you should start worrying.
In most eCommerce websites, the homepage is where the potential customers land; from here, they will navigate the website through the reviews, blogs, product pages, and hopefully, the checkout page.
But if your site is found to have a high bounce rate, it could mean that the potential customer already lost interest while on the first page. If this happens, you should start analyzing your landing page and think of why the potential buyer left your site.
Bounce Rates: Why do Users Leave a Website?
If you're asking, "what would contribute to a low bounce rate?" then the most common answer for this is to increase time on site of visitors. But, wouldn't that be hard? Yes, it would. But, it would be worth all the effort.
There are two categories for why visitors leave your eCommerce websites: Technical and Content & Design Reasons.
Technical Reasons
In this age, one of the reasons that upset site visitors is a slow-loading page. When this happens, you're in for a big loss since once your potential customer leaves the site due to long loading times, they would go to your competitors whose sites are "more functional."
It is pretty harsh to say, but when a page loads too slow, most visitors won't want to know the reason why; they'd immediately assume that your eCommerce site isn't working as it should.
A good thing to remember here is that most consumers expect a site to load in just 5 seconds. So, if your site doesn't, you should look into it. According to professionals, one of the reasons why loading times are slow is because of oversized images. Be sure to check out your pictures first when analyzing your site!
Your Site Doesn't Seem Secure
Scammers are all over the internet, and many people are now security-conscious. When visiting a website, users will usually look at the website's URL to check if it begins with "https" since it means that your site has an SSL certificate.
If your site doesn't have it, then there's a high possibility that the visitor will leave even if your site contains what they need. When a site doesn't have visible evidence that it implements security measures, it would be hard for a visitor to trust whatever is in it, harder to purchase something from it.
By running a secure site and showing that your products and information are trustworthy, your visitors would stay longer and might even buy something nice for themselves!
What's more annoying than a slow-loading page? Too many pop-ups. Yes, having too many pop-ups on a single page can disrupt a good user experience. Imagine reading something, then suddenly, a huge pop-up blocks the information.
When this happens, a user will usually get annoyed and leave your website. To be sure that your pop-ups won't disrupt the visitor, install applications that track the user's mouse and detect when they're about to leave the website. That's the time when you should display the pop-up.
Your Website isn't Mobile Friendly
Since many web users nowadays are using their phones to scan websites, applications, and whatnot, it would be best if you could prepare a website that can be viewed properly on any type of device. With a mobile-friendly website, they can search for the products they want to buy without zooming in and out of websites viewed on the phone.
Content and Design Reasons
Overdesigning Your Website
We know that an unappealing website will drive away customers. But, what happens when a website is over-designed but the functionality isn't too good?
Indeed, it wouldn't let users stay. The key in creating a design is to create a balance between the design and the website's functionality. Focus on removing clutter that could irritate users, picking the right color combinations and fonts, and ensuring that users can easily read a text and navigate the website.
A lot of websites are leaning towards minimalist designs, so why not try it too?
Images Fail to Load or Engage
What's more frustrating than not seeing an image when it's supposed to give you a visualization of what you're reading?
When images don't load, the connection between your content and visitors might get cut off. That is why it is essential to ensure that your images load properly and resonate with your target market.
So, picking the right images for your content is also one reason why users lose engagement in a site.
Inaccurate or Outdated Content
Updating your content is an excellent thing to ensure that your site stays a source of information in your industry. With outdated or incorrect content, the users will deem your website not trustworthy, which means that they'll be looking for other avenues to look for reliable information—your competitors.
To ensure that your visitors won't purchase from other eCommerce sites, always keep your information up to date and do proper research on your topic so that you won't miss important details.
Your Website is Hard to Navigate
Not finding what you're looking for would upset anyone. This goes for web users too. If you're looking for the product page of an eCommerce website, but you can't seem to locate the button leading to it, you'd probably get annoyed and leave the website.
Keeping your customers engaged isn't only done through great content; keeping your website organized and clutter-free can also contribute to user engagement. The next time you look at your website, identify the things that fit our suggestions and try doing something about it.
Maybe, it only takes a couple of resizing or removing pictures, edits on your design, or tweaks on the back-end of your eCommerce site to engage more users and lower your bounce rates.
Understanding Bounce Rates
We have provided factors that could affect user engagement and bounce rates but, to ensure that you understand the underlying reason your site has a high bounce rate, it is best to examine your site properly. Here are some reports that you can analyze:
Audience Overview report – you can use this report to check if the problem with the bounce rate is rampant all over your website since it provides the overall bounce rate for your site.
Channels report – since this report gives you the performance of specific channel groups, you'll be able to locate which groups are causing the rise in your bounce rate. After that, you can examine the group and implement strategies to fix what you think causes the loss of engagement from visitors.
All Traffic report – provides the bounce rate for each source/medium pair.
All Pages report – with this report, you can see how your individual pages are performing. So, if you see that only a couple of pages have a high bounce rate, you can evaluate whether their content resonates with the whole site, or maybe, there are problems with the page itself like too many pop-ups, broken images, or messy content.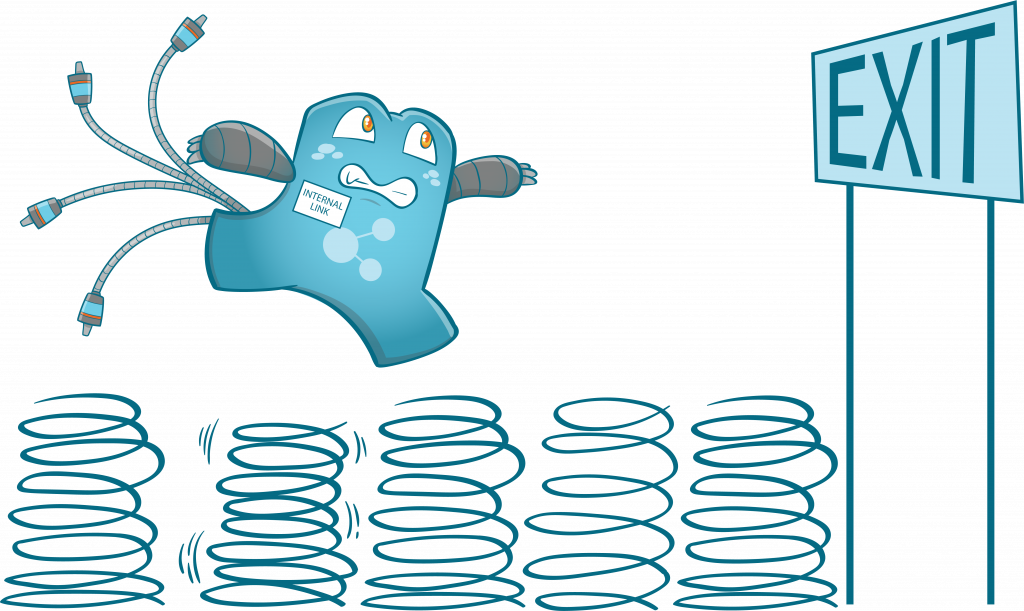 How to Lower Bounce Rate Through Anchor Texts
Good information is what most internet users are after. If your site contains quality and trustworthy content, there's a high chance that guests will stay for a while and explore it more. In addition to quality content, ease in navigating the website is also vital for visitors.
So, how does anchor text affect user experience and, ultimately, your bounce rate?
Anchor texts alone can already get a visitor's attention since their color differs from the text surrounding them. Through anchor texts, you can engage users since they want to know the content they would see once they click the link.
To ensure that visitors won't leave your site, using interesting anchor texts is a must. Suppose you're talking about cars on your page; an anchor text like "car maintenance tips" would be more effective than just using any word that doesn't relate to the topic. When the user clicks the anchor text, a signal would be sent to Analytics, which means that the session won't be categorized as a bounce.
Through anchor texts, users won't have to guess what to see on the other side of the link. Using clear anchor text will elicit what we call "confidence clicking."
So, to ensure that visitors won't leave your site immediately, using proper anchor texts should be one of your top priorities.
Solving your link-building problems has never been easier! With Internal Link Juicer's WordPress plug-in, you wouldn't have to spend too much time managing your links! Email us at [email protected] today to know the available options for you.
Elevate User Engagement
Lowering your site's bounce rate is a doable task if you follow common tips from experts. However, it can't be done overnight. You'd have to spend time doing so to ensure that you're heading down the right path. Changing designs or content, decreasing and proper placement of pop-ups, and creating a mobile-friendly version of your site are only some of what you'd have to go through to ensure that user engagement is sustained.
Remember that the time people spend on your website is a representation of how they feel about it. If users abandon your site immediately, something in your eCommerce site might be wrong, and you'd have to fix it soon. Single sessions recorded on your website increases bounce rate, which in turn reduces conversions and ultimately your profits.
Increased search engine visibility and website usability, and lower bounce rate can easily be achieved with the right tools. To know more about Internal Link Juicer's plug-in that helps your website, click here!